Co-creation as a strategy for addressing societal challenges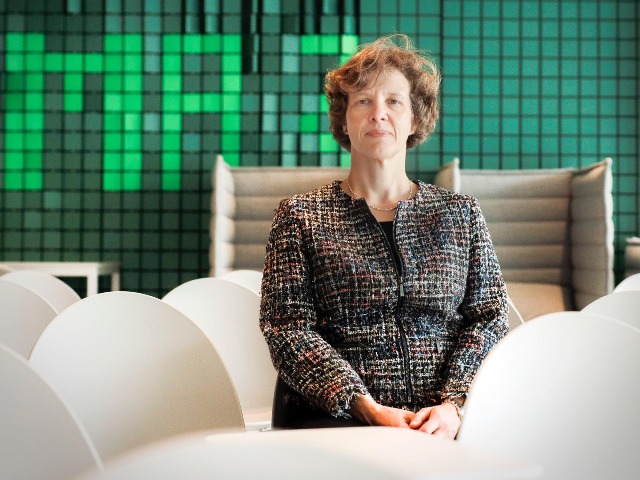 Co-creation and interdisciplinarity are two themes that have long taken centre stage in the work of Iris Vis, who was recently appointed Captain of Science of the Top Sector Logistics. The UG's communication department met up with her to talk about this role. How did Vis's appointment as Captain of Science come about? And what are her plans for the future?
Text: Britt Corporaal / Photos: Henk Veenstra
Professor Iris Vis is a trained mathematician. She has worked as a Professor of Industrial Engineering at the UG's Faculty of Economics and Business since 2011. In her work, she is strongly driven by a desire to tackle real-world problems related to societal challenges. 'I'm passionate about exploring options for accelerating innovation to solve societal challenges through collaboration and co-creation,' Vis says. In doing so, she cooperates closely with researchers from other disciplines and field partners.
Physical Internet and educational logistics
Partnerships with field partners provide the opportunity for co-creation in developing valuable knowledge in research projects. One example would be the Towards Virtual Ports in a Physical Internet project, which was a collaborative effort between the UG, Delft University of Technology, Port of Rotterdam, and Groningen Seaports. Logistics is key in a port environment. Each business typically has its own resources and runs its operations autonomously. Also, freight routes are usually planned well in advance. But is there another way? Vis: 'The Physical Internet was launched from the idea to create fully open and interconnected logistical networks using concepts from the sharing economy to create sustainable freight flows.' An analogy can be seen with passengers travelling by public transport. The route of goods is planned on the spot. Sometimes, freight and cargo space is shared, while on other occasions it is more efficient to ship goods separately. Goods may be shipped from their point of origin to their destination directly without any stops or, alternatively, it might be better for practical reasons to keep them in a shared warehouse overnight. This research project focused on the role of ports in the Physical Internet.
Vis is leading the project Educational Logistics for Personalised Learning. In this context, she collaborates with partners such as the Zo.Leer.Ik! network, a network organisation of secondary schools that are making the transition to personalized learning, an instructional approach that tailors the learning experience to the individual needs, interests, and abilities of each pupil. Personalized learning calls for new logistical concepts, for instance in the form of planning tools: 'When the planning of activities is based on a pupil's individual learning needs, the lesson schedule will inevitably be subject to change from time to time.' Vis and her colleagues are currently in the process of developing specific tools for schools to use in the organisation of their personalized learning plans. This goes to show that logistics plays a vital role in areas where you might not expect it.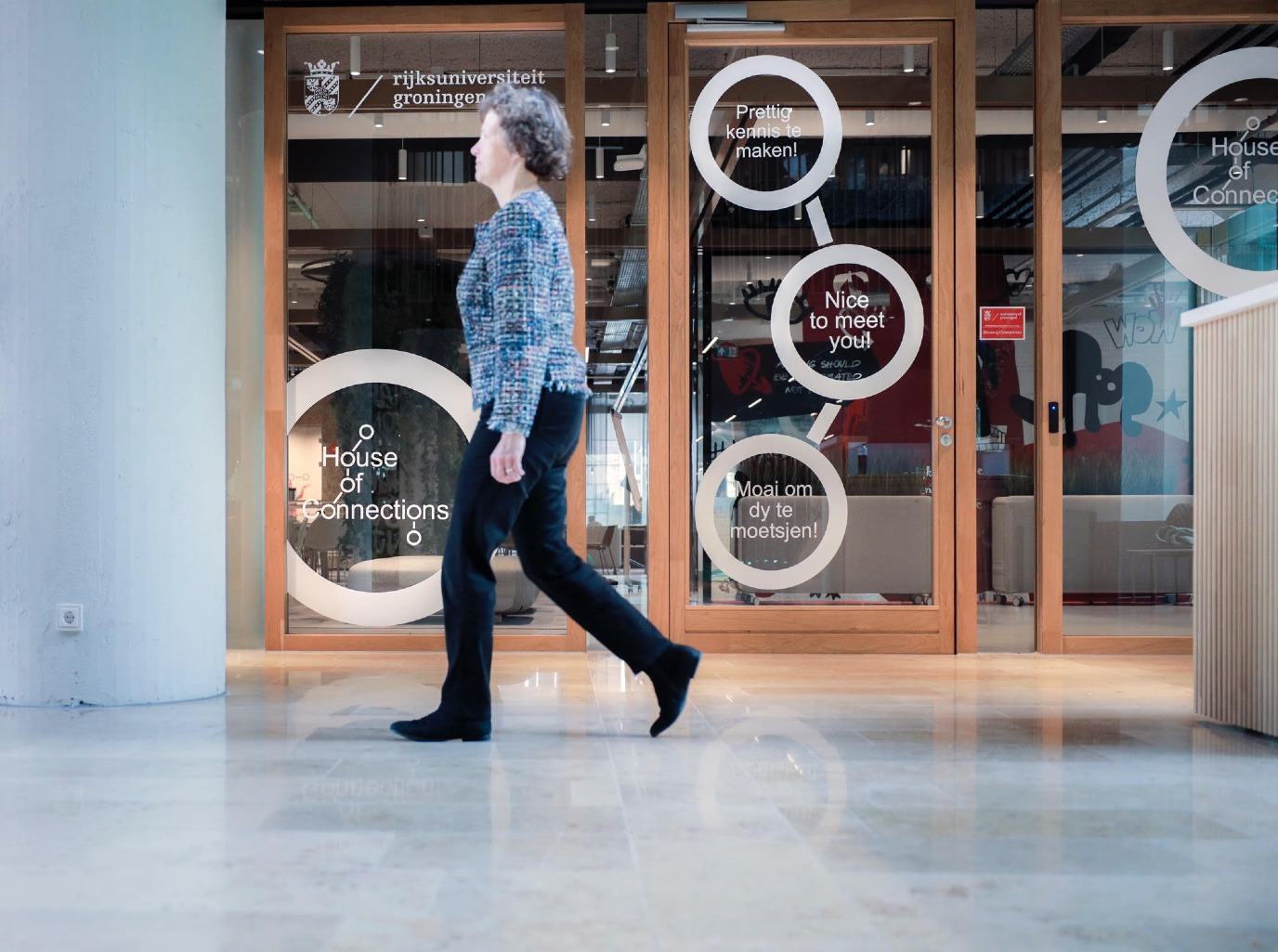 Northern Netherlands as a living lab
So, what is the connection between the Northern Netherlands and logistics? The three northern provinces form a dynamic region with a wide variety of landscape elements. There are cities as well as rural areas, and there are islands. Each of them has their own challenges to contend with. The cities are struggling with congestion, while the towns and villages in the countryside promote mobility to keep local areas accessible. Because of these differences, it is worth researching whether specific concepts are universally applicable or fit for use in a single situation only. It is not just in the area of mobility that the Northern Netherlands is embracing innovation; there are many new developments in terms of circularity and the energy transition in the region as well. These societal challenges can also be addressed by using logistics as a key enabler. Because of its many faces, the Northern Netherlands is a prime location for research in logistics and mobility: 'It's the perfect living lab. We work on this collaboratively with a multitude of partners in Hive.Mobility, the innovation centre for smart and green mobility.'
Industry Relations
Vis has championed co-creation between knowledge institutes and field partners for some time now. In her capacity as Dean of Industry Relations, she and her team built the strategy and implementation of the university's collaboration with external parties on behalf of the Board of the University. 'In that role, I developed an integrated approach for launching and supporting societal impact initiatives. In doing so, the team and I focused on building new contacts with external partners, initiating interdisciplinary collaboration between researchers and lecturers, and co-creating a vision, for instance for innovation agendas and ecosystem development.' By adopting the new strategic plan called Making Connections, the UG has shown that societal engagement is a priority for the University. The activities of Industry Relations have now been systematically integrated into the organization, which is illustrated by the inception of the four Schools for Science & Society and the Research & Impact cluster, as well as the set-up of a physical space where co-creation reigns supreme: the House of Connections.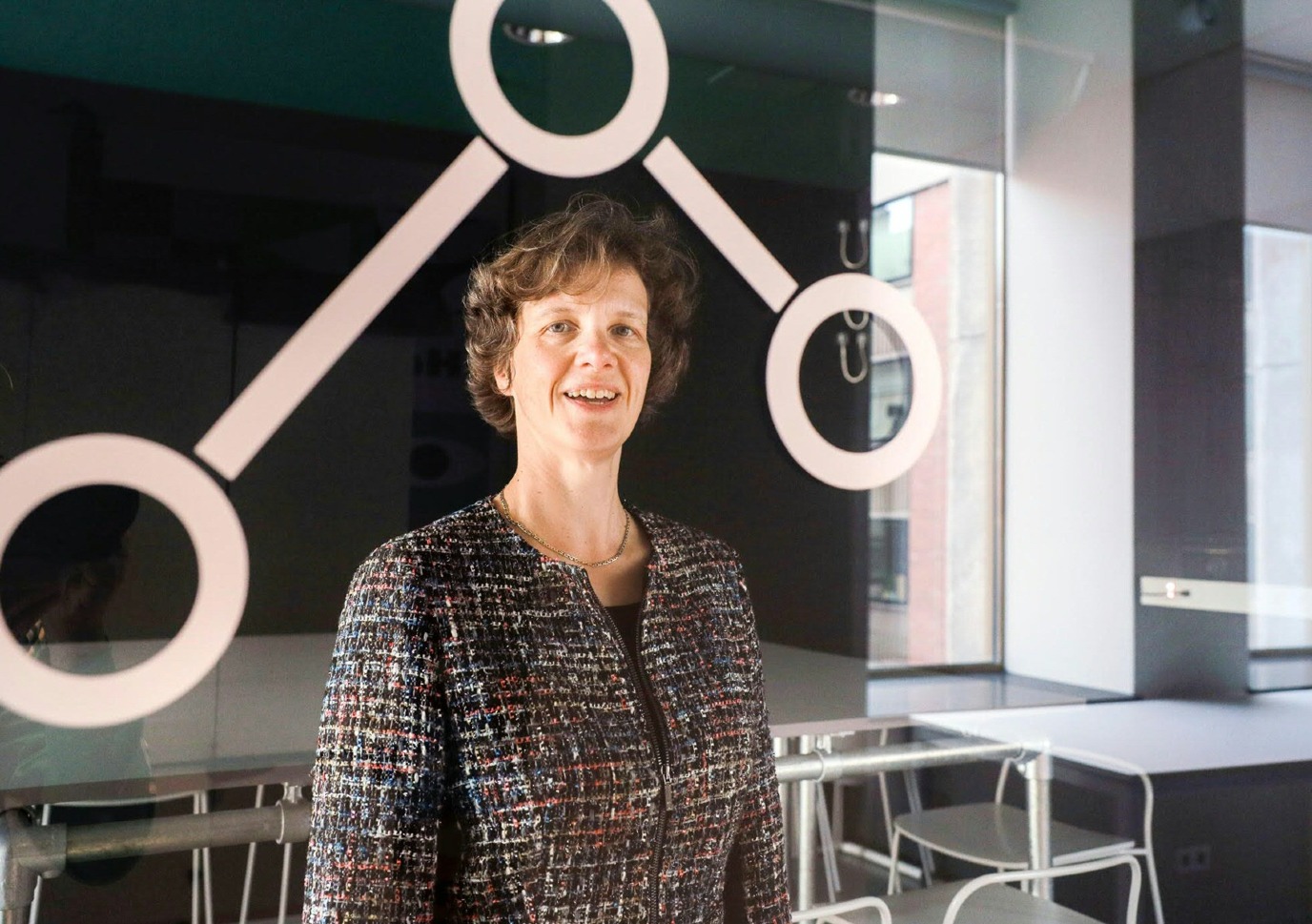 Top Sector Logistics
Now Professor Vis will apply every bit of knowledge and skill she has gained as Dean and as a researcher to her new role as Captain of Science of the Top Sector Logistics. 'What I enjoyed most as Dean was the trust other researchers gave me when they shared the ins and outs of their research with me and allowed me to talk about their findings as their ambassador. This has enriched me in the sense that I had the chance to become familiar with a wide array of disciplines. It was an extremely rewarding experience, which I have since applied in everything I do in my professional capacity.' Vis's knowledge and skills stand her in good stead with the Top Sector Logistics. Given that the current implementation programme is scheduled to end later this year, the partners are currently working on developing the new outlines and themes that will become priorities for the Top Sector in the years to come. What direction does the Top Sector plan to take and what knowledge does it need to reach its goals? Vis mentions resilience as one of the key aspects: how do you make sure to formulate a resilient response to situations such as rising natural gas prices, labour market shortages, or the emergence of new technology, for instance in terms of digitization? To map out these types of issues, Vis will engage with researchers from a broad range of disciplines. As a Captain of Science, she is an exponent of the academic perspective in curating the new implementation programme: 'At the same time, I also have an important role to play in creating public awareness of the Top Sector Logistics, coordinating knowledge and identifying cross-overs with other sectors. I've got ideas, but there are a lot of different angles. Together, they make up a new vision.'
What is the Top Sector Logistics?
The Dutch government has identified ten top sectors, one of which is the Top Sector Logistics. A Top Sector is a network organization in which the government, academics, and businesses have joined forces to address priority themes for the Netherlands. This is how top sectors can leverage innovations to strengthen the Dutch economy. In the Top Sector Logistics, the focus is on innovations for a competitive, safe, and emissions-free logistics sector. Its projects are both regional and national in nature.
More information