Corporate Finance Day
We invite paper submissions for the 16th Corporate Finance Day that will take place on September 19, 2019 at the University of Groningen, the Netherlands.
Keynote Speaker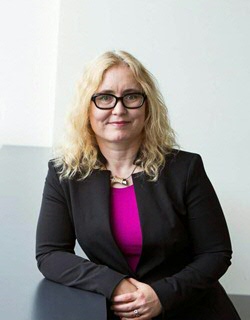 Renée Adams is currently Professor at Saïd Business School, University of Oxford. Her research interests include corporate governance, group decision-making and gender diversity on and off boards. She has published multiple papers in top journals in finance, including Journal of Finance, Journal of Financial Economics and Review of Financial Studies. Prof. Adams currently sits on the council of Society for Financial Studies, serves at Management Science and chairs the co-founded AFA's "Academic Female Finance Committee".
Program
The conference will cover a broad range of topics in theoretical and empirical corporate finance. We welcome the global finance community: professors, postgraduate students, researchers and government officials. The conference is also open to researchers who do not plan to present a paper.
Submission
Please submit papers in PDF format to cfday@rug.nl. The deadline for paper submissions is May 26, 2019. The submitting authors will be notified within a few weeks. Authors of accepted papers may be asked to discuss a paper.
Logistics
The conference fee is €60, which covers documentation, lunch and coffee breaks. Participants are responsible for their own travel expenses.
Local conference organizers
Niels Hermes, Egle Karmaziene, and Nassima Selmane.
Sponsors
Univesity of Groningen, De Nederlandsche Bank.
Scientific committee
Shantanu Banerjee (Lancaster)

Klaas Mulier (Ghent)

Marc Deloof (Antwerp)

Lars Oxelheim (Agder)

Nico Dewaelheyns (KU Leuven)

Enrico Perotti (Amsterdam)
Jakob de Haan (DNB)

Luc Renneboog (Tilburg)

Abe de Jong (

Erasmus

)

Peter Roosenboom (Erasmus)

Alberta Di Giuli (ESCP Europe)

Kasper Roszbach (Norges Bank)

John Doukas (Old Dominion)

Farzad Saidi (SSE)

Edith Ginglinger (Paris Dauphine)

Armin Schwienbacher (SKEMA)

Alexander Guembel (Toulouse)

Ariane Szafarz (Libre de Bruxelles)

Martin Holmén (Gothenburg)

Karin Thorburn (NHH)

Swarnodeep Homroy (Groningen)

Tom Vanacker (Ghent)

Marie Lambert (Liège)

Patrick Verwijmeren (Erasmus

)
Eddy Laveren (Antwerp)

Alminas Zaldokas (HKUST)

Sophie Manigart (Vlerick)

Shan Zhao (Grenoble)
| | |
| --- | --- |
| Last modified: | 02 April 2019 6.21 p.m. |