Milou Nipshagen - Alumnus MSc IB&M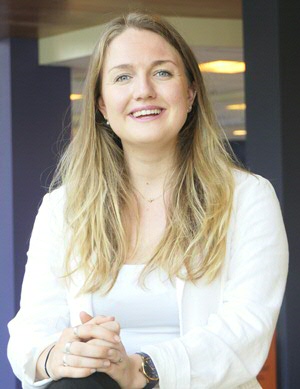 "Studying the Bachelors programme Business Administration at the University of Groningen, I developed a strong interest in the theories and philosophies that underlie the idea that businesses are important factors in making our world and society more sustainable.
Following this interest and degree, I was looking for a programme which was as broad as my Bachelors programme, but also had the possibility to explore my passion for the social responsibility of businesses. Accordingly, I choose to follow the Sustainable Society Focus Area.
Not only did the focus area proved itself to be a great way of studying the different theories underlying the social role of businesses in the (international) society, with its broad array of courses it also provided insights into what connects these theories and ideas. For me, the latter was the most important and interesting part of the focus area: learning in-depth about topics such as business ethics and CSR, while also being able to connect these topics in the different courses and in your Master thesis.
Especially these aspects have also been important applying for jobs, since I noticed that the proposed combination is of great value to future employers. Hence, being an International Business and Management graduate with the Sustainable Society Focus Area has given me the chance to become an expert in an area where I am strongly passionate about, while it has also given me a better position in the job market and a traineeship as a sustainability consultant."
| | |
| --- | --- |
| Last modified: | 08 November 2019 4.28 p.m. |