Political access boosts company performance
| | |
| --- | --- |
| Date: | 02 April 2019 |
| Author: | Swarnodeep Homroy |
Political connections offer significant benefits to companies in the United Kingdom, new research shows, illustrating how even in otherwise low-corruption countries having a politician on the board can pay off.
The new paper, 'Bringing Connections Onboard: The Value of Political Influence', by myself and Colin Green of NTNU, measured the performance of companies with directors who are Members of Parliament (MPs) in the UK, where almost half of the top 50 public firms have connections with a sitting MP.
On May 14th 2002, a policy change came into place in the UK which allowed British MPs with outside business interests to initiate parliamentary proceedings on issues that are related to their registered business interests. This amendment acts as a natural experiment, allowing a comparison before and after it came into place, to estimate the value of political connections and test whether existing MP-directors were in a better position to provide benefit to the company through more direct access to policy-making.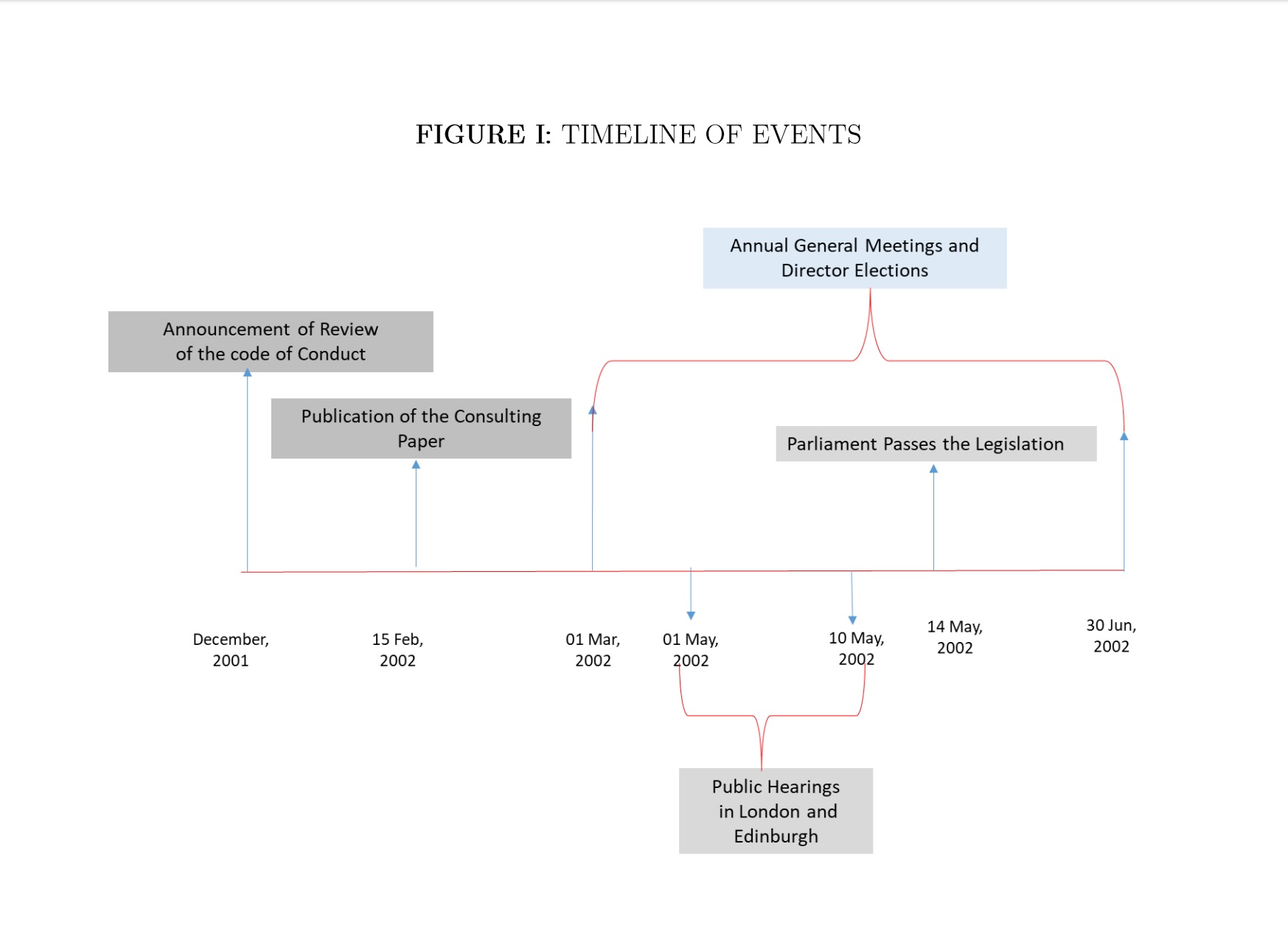 To measure its effect, we used data-mining techniques to study the financial performance, stock valuation, board composition and director backgrounds of 338 firms listed in the FTSE 350, as well as details about parliamentary committee attendance and activities of MPs. We cross-referenced this with the list of members of the House of Commons and House of Lords, their declared business interests, and the composition of key committees linked to government contracts and regulatory affairs, such as on defense, trade and economic affairs.
Our main result is that firms with MPs as directors or consultants experienced substantial increases in financial returns following the introduction of this legislation. We also found that firms with political connections increased in value by approximately 8 percent compared to non-connected companies, with an abnormal spike in returns around the date that the legislation was passed. Companies with politicians not affected by this amendment (including Members of European Parliament, ex-MPs, etc.) did not gain in value after the amendment.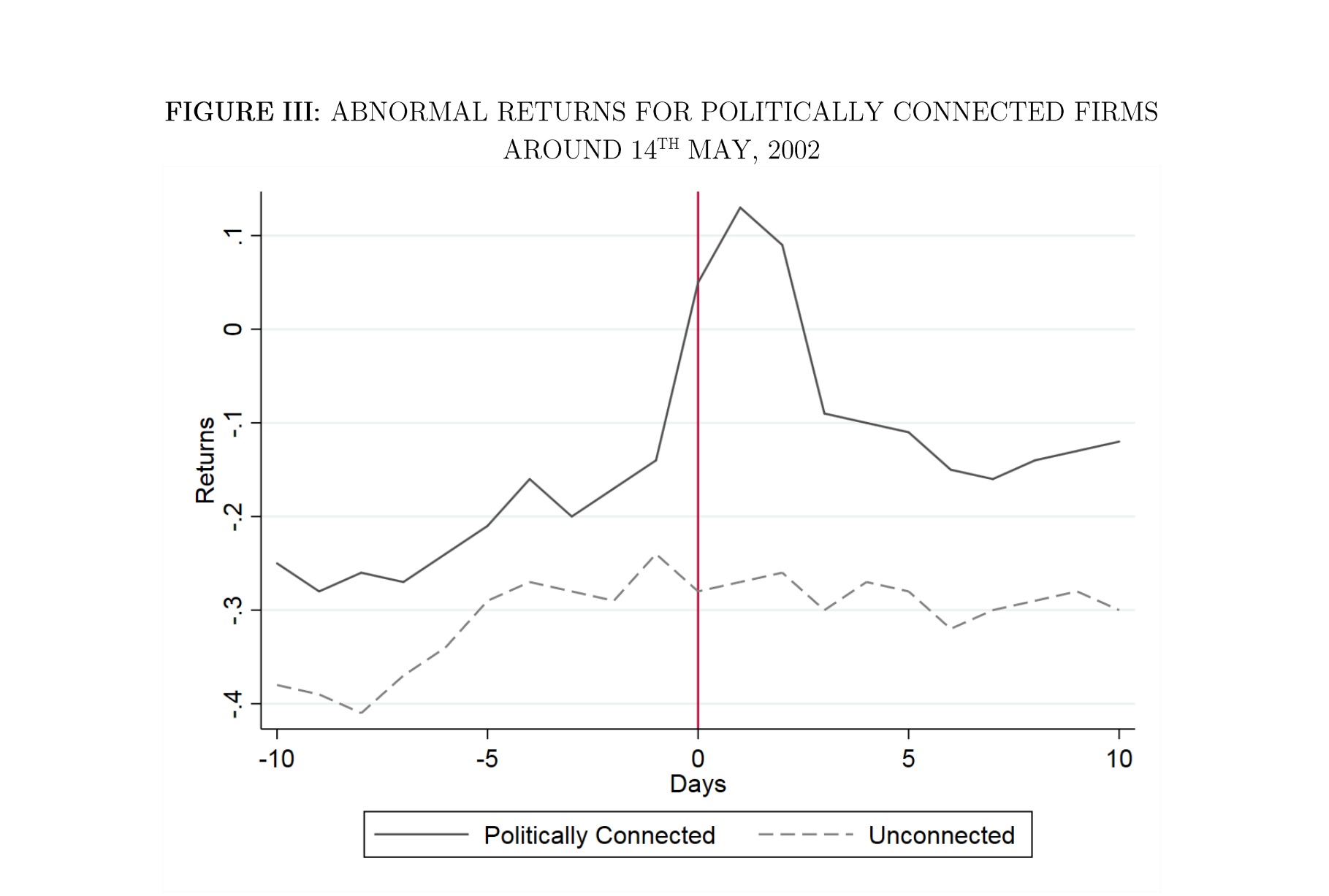 Another important result of our study is that, after the amendment, both politically connected and unconnected companies reduced donations to political parties. This highlights the value of direct access to policymaking that was facilitated by the amendment of 2002. In addition, we found evidence of increases in political appointments to corporate boards and increased market valuation of these events after the change, indicating that political influence is a substantial component of the financial returns from political connections.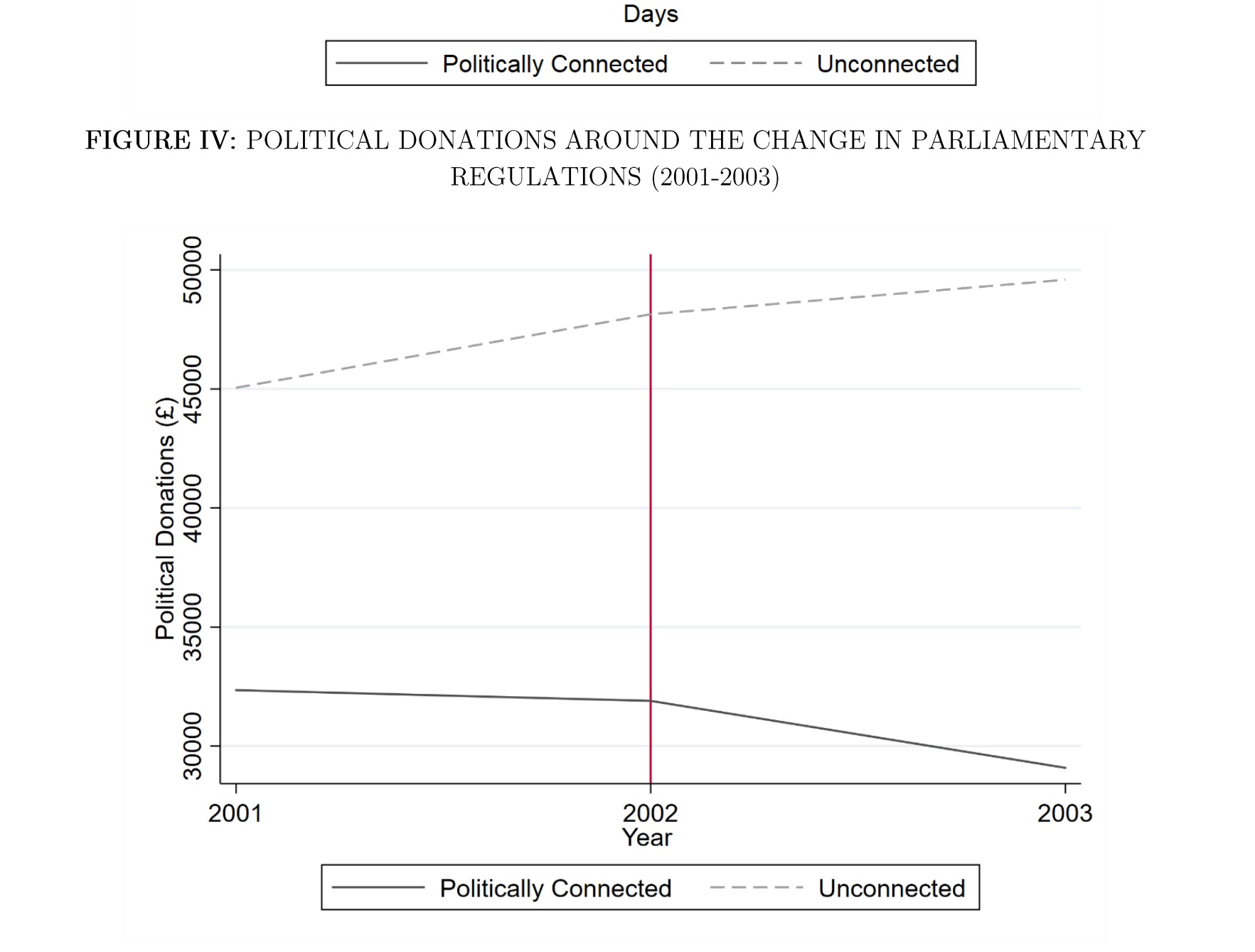 Finally, we examined which channels the MPs used to benefit the companies to which they are connected. We show that MPs with outside appointments attend more parliamentary committee meetings, compared to MPs with no corporate affiliations. The returns to political connections are higher for companies with lower ratings on environmental and social performance, and companies with lower accounting transparency.
The interaction between the corporate sector and political representatives is controversial, because of the risks of corruption and cronyism. But politicians, at least in the developed economies, are highly educated individuals with skills and expertise that are in high demand in the corporate sector.
A large proportion of studies on the effects of politically connected companies focus on emerging economies with lower legal protection, higher corruption, and opaque accounting standards. Our results suggest that even in countries with an otherwise low level of corruption such as the United Kingdom, political connections offer companies significant benefits, sometimes to the detriment of the interests of the wider society.
The paper can be read in full here.
About the author
Swarnodeep Homroy