Mining industry, CSR and Local Development
The case of Gypsum in Tanzania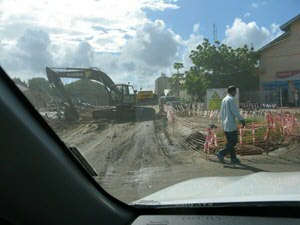 Preliminary findings show that the main use of gypsum in Tanzania is for the road construction and cement production. The gypsum produced in Makanya Ward has been transported to cement plant (Tanga Cement PLC) in Tanga Region. The company is regarded as the potential customer of gypsum extracted in this area. Tanga Cement PLC is a producer of Simba Cement brands in Tanzania and by 2010, the company was using about 160 Tons of gypsum every day.
By focusing on the local perspective (local development), corporate social responsibility (CSR) and economics, we will raise key questions such as:
What are the basic principles of gypsum processing?

Is there any guiding policy/legislation for gypsum mining in Tanzania?

What are the main uses of gypsum produced in Same District?

Who are potential clients of gypsum produced in Same District?

Are there any other potential clients for the gypsum produced in Same District?

What is the current daily usage of gypsum of the key customer, (For example, Tanga Cement PLC)?

Who is receiving revenues generated from the gypsum produced? Is there any appropriation?

How does the added value looks like in each of the steps of the (Global) value chain

In which way are governments involved with activities in the (Global) Value Chain (they are part of the institutional environment)

Are the local people communities based in Makanya Ward benefiting from the revenue generated?

How can local communities and local governmental agencies profit from these resources?

Are the public infrastructures in local communities improved due to revenues generated from the gypsum extracted?

Is Same District benefiting from the gypsum extraction in Makanya Ward? How?

How is the Cement industry (Tanga Cement PLC) involved in these question related to the (Global) Value Chain?
Field visit
During this winter school, all participants will visit Same District Council and the mining site in Makanya Ward (Industry). Participants will be given chance to ask formal and informal questions to officials of the Same District Council (Local Government) and to the local people (local communities) in Makanya Ward.
Challenge during the winter school (Final assignment)
In this winter school we want the participants to give an advice to at least three parties; the Mining Industry, the local government (province and local level) and the local communities on what to get most out of this for each! Based on lectures of staff, speakers from outside university and interviews during the field visit participants will be able to develop this advice and present it on the last day before we go on Safari.
Lecturers
Dr. B.J.W. Pennink, University of Groningen
Dr. B. Mnzava, IFM, Dar es Salaam
Guest speakers will be announced soon.
Partner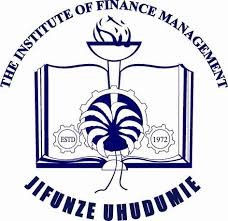 | | |
| --- | --- |
| Laatst gewijzigd: | 09 september 2021 10:11 |