Lecturers

Dr. Giulia Evolvi (Erasmus University Rotterdam)

Giulia Evolvi is a Lecturer in Media and Communication at Erasmus University, Rotterdam. Previously, she worked as a Research Associate at the Center for Religious Studies (CERES) at Ruhr University Bochum, Germany, coordinating the focus group "Media and Materiality" for the Käte Hamburger Kolleg project. Giulia obtained her Ph.D. in Media Studies from the University of Colorado Boulder, U.S., where she was affiliated with the Center for Media, Religion and Culture, and also holds an MA in Religious Studies from the University of Padua, Italy. Her research interests are religious change in Europe, secularization, digital media, Catholicism, Islam, and Islamophobia.

Dr. Julia Martínez-Ariño (University of Groningen)

Julia Martínez-Ariño is Assistant Professor of Sociology of Religion at the University of Groningen. Her main research interests are the governance of religious diversity in public institutions and cities, and the spatial strategies of religious groups in cities, in particular Jewish communities, and their relation to heritage. She has published in international journals, including Current Sociology, Social Compass and Comparative European Politics. She is the convener of the "Religion and Cities" research cluster of the Centre for Religion, Conflict and Globalization at the University of Groningen. She is co-founder of the "Religion and Public Institutions" Research Network , member of the EUREL network and Co-editor-in-chief of the journal New Diversities.

Dr. Pooyan Tamimi Arab (Utrecht University)
Pooyan Tamimi Arab is Assistant Professor of Religious Studies at Utrecht University. He is the author of Amplifying Islam in the European Soundscape (Bloomsbury, 2017) and co-editor of the forthcoming Routledge Handbook of Material Religion. In Utrecht he is part of the eight-year long research project "Religious Matters in an Entangled World: Things, Food, Bodies and Texts as Entry Points to the Material Study of Religion in Plural Settings," led by prof. Birgit Meyer (www.religiousmatters.nl). Since 2019, Tamimi Arab is conducting a three-year NWO-Veni research titled "Pictures That Divide: Islam, Visual Culture, and Diversity in The Netherlands". Previously, he worked as assistant curator West-Asia and North-Africa at the National Museum of World Cultures. His long-term ambition is to combine political philosophy, especially concerning secularism and religious tolerance, with social-scientific research of material religion in plural settings. The forthcoming book Why Do Religious Forms Matter? deals with philosophical concepts such as tolerance, neutrality, and reason, analyzed from a material perspective, focusing on the politics of religious aesthetics.

Dr. Joram Tarusarira (University of Groningen)
Dr. Joram Tarusarira is Assistant Professor of Religion, Conflict and Peacebuilding and the Director of the Centre for Religion, Conflict and Globalization at the University of Groningen in the Netherlands. He is a social scientist whose research interests include knowledge systems, the role of religion in conflict and its transformation, religion and civil society, social movements, post-conflict reconciliation. His academic background is in the following disciplines: philosophy and religious studies, adult education and development studies, conflict transformation and post-conflict reconciliation studies. He has academic experience from Zimbabwe, Canada, Northern Ireland and Germany.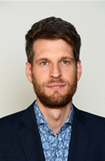 Prof. Dr. Jens Köhrsen (University of Basel)
Jens Koehrsen (Köhrsen) is professor of religion and economics at University of Basel's Centre for Religion, Economy and Politics. His research interests include the sociological study of climate change and sustainability transitions, the relationship between social inequality and religion, as well as religion and sustainable development. He is the principal investigator of the Swiss National Science Foundation project "Urban Green Religions" that explores the role of religion in urban sustainability transitions.
| | |
| --- | --- |
| Last modified: | 24 January 2020 11.49 a.m. |