Old Frisian and its Neighbours
Old Frisian Summer School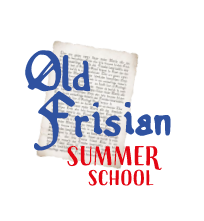 Unfortunately, as we currently do not know how the coronavirus will progress globally in the coming months, we have made the difficult decision to cancel the University of Groningen Summer Schools 2020. We apologize for any inconvenience this exceptional situation may cause. Hopefully we will see you next year instead. Stay safe and healthy!
---
In collaboration with Oxford University
The central theme of this summer school concerns medieval language shifts along the North Sea coast: Old Frisian, Old/Middle Dutch and Old Saxon/Middle Low German. Old Frisian is a West Germanic language spoken by inhabitants of the coastal region of the Low Countries since approx. the 5th century. The Old Frisian language area stretched as far as the Rhine/Meuse estuaries in the south-west and the Weser mouth in the north-east. During the Middle Ages language shifts took place both in the south-western area (in favor of Dutch) and in the north-eastern area (in favor of Low German). As a result, Frisian is at present still spoken in the Dutch province of Fryslân as well as in various isolated regions and islands of Northwestern Germany.
Old Frisian deserves international attention because of its close connection to Old English. Knowledge of Old Frisian deepens insights into the Old English language and, more broadly, into the development of West Germanic. It has been handed down in a relatively small but coherent corpus of, mostly, late-medieval law texts and a number of sagas (1100-1550 AD) – a well-hidden gem!
The Old Frisian Summer School will be of interest to BA and MA students as well as PhD's in the field of Old Germanic languages. The participants will learn to read and interpret Old Frisian texts and get a good grasp of its grammatical structures. There will be lectures about the various language shifts Frisian experienced over the medieval period when it gave way to Dutch or Low German in formerly Frisian-speaking areas. There will be due attention to the sociolinguistic processes which may have steered these phenomena.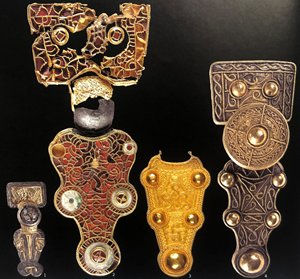 Arrival at the University of Groningen is planned on 21 June 2020; the classes will be taught from 22-26 June, with a social programme on 27 June. The programme will include visits to archeological and historical sites in the medieval Frisian heartland, as well as a full day of classes in the Frisian capital Leeuwarden, where also various Old Frisian manuscripts can be viewed.
Confirmed speakers
Prof. Frits van Oostrom (Utrecht University)
Prof. Arjen Versloot (University of Amsterdam)
Prof. Vincent van Heuven (Leiden University)
Prof. Rolf Bremmer (Leiden University)
Prof. Marc Pierce (University of Texas)
Dr. Nelson Goering (Oxford University)
Dr. Johanneke Sytsema (University of Oxford)
Dr. Michiel de Vaan (University of Lausanne)
Dr. Han Nijdam (Frisian Academy)
Redmer Alma, MA
Frederik Hartmann, MA (Universität Konstanz)
Anne Popkema, MA (University of Groningen)
The Old Frisian Summer School is organised by University of Groningen in partnership with Oxford University and in co-operation with the Frisian Academy, Tresoar (the main Frisian archival and library institution) and the University of Amsterdam; students at these institutions will receive considerable discount. For more information, please contact us at ofss rug.nl.
| | |
| --- | --- |
| Last modified: | 31 March 2020 10.42 a.m. |