Heritage, Identity and Inclusivity
Leeuwarden Summer School in collaboration with the Heritage Lab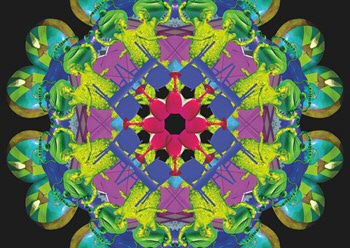 Heritage is a hallmark attributed in an interplay of forces involving a diversity of interests and emotions. It is not a given, it comes about whenever it is advanced, rooting in a desire for collectivity and continuity. People turn things into heritage by labelling them – looking to the future with reference to the past. This selection process does not take place without a struggle, and the result is in no way neutral.
Cultural heritage – both tangible and intangible – is often used to define who does and who does not belong to certain groups and communities. The mediation of and participation in a culture's living traditions is often important for constructing personal and collective identities; but by its very nature, it does not facilitate inclusivity. Confronted with this uneasy relation between cultural heritage, identity and inclusivity, we take a step back to reflect. What does a more inclusive mediation of cultural heritage look like? How do minorities use their cultural heritage to stay connected with an identity that does not belong to the majority culture they are surrounded by? How does cultural heritage both divide and connect groups and cultures? How can we research and interact with these dynamics?
In this summer school we will ask these questions while looking at diverse cultural heritage practices, ranging from cuisines to heritage languages; from tangible objects and buildings to intangible traditions and practices. Scholars and professionals from diverse fields, such as critical heritage and tourism studies, cultural studies, sociolinguistics, and media studies will give lectures and workshops during an intense, five day long programme.
The school will include an international symposium on the findings of Re:voice, a European research project on three indigenous cultures: Cornish, Frisian, and Livonian. Members of this project will discuss how intangible cultural heritage is mediated in live cultural events in these cultures, and what the role of minority languages is in such events.
This summer course is the third edition of the Leeuwarden Summer School on Cultural and Linguistic Diversity. This annual summer school explores how cultural and linguistic diversity is at the base of social, economic and educational inequalities. We believe that managing diversity through specific policies in different societal domains is a key to a sustainable society, where the well-being of each citizen is valued. Mismanagement of diversity, on the other hand, results in the waste of a large pool of skills, knowledge and human potential, entailing endless social costs for our communities. Staying on top of these challenges requires advanced and interdisciplinary knowledge from the side of researchers, policy-makers and practitioners and we aim to contribute to this with a series of summer schools. Each year, the summer school will focus on a different theme related to cultural and linguistic diversity.
The summer school is organised by staff and students of the following programmes at the University of Groningen:
This year, the summer school is organised in collaboration with the Heritage Lab of the Reinwardt Academy.
---
Partners: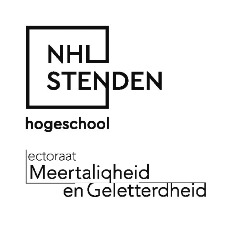 | | |
| --- | --- |
| Last modified: | 09 June 2023 3.19 p.m. |