Human Rights and Global Health Challenges - going digital
Non-Communicable Diseases, Mental Health and Climate Change - and a touch of Covid-19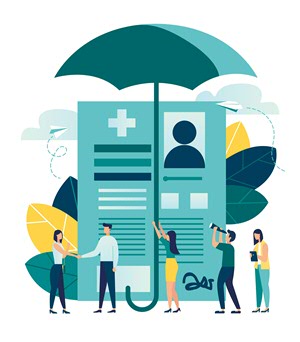 "...the right to health is not simply a noble idea on a piece of paper. In the past 70 years, it has been a platform for major improvements in global health."
Dr. Tedros Adhanom Ghebreyesus
Our 2020 Summer School on "Human Rights and Global Health Challenges" was cancelled due to the COVID-19 pandemic, but paradoxically the COVID-19 crisis has also put global health law on the map. Recognizing the intense interest in global health (law) at this time, including the importance of human rights in response to global health challenges, we have decided to make part of our Summer School digital this year.
Specifically, GHLG will offer a week of online presentations and discussions on a range of contemporary global health and human rights challenges. As countries are curbing the COVID-19 pandemic, we will discuss further major challenges ahead in the form of the global non-communicable diseases (NCDs), protection of mental health, and air pollution and climate change.
The GHLG Digital Summer School 2020, will provide an introduction to international health law and its role in addressing these global health challenges. Of course, there will be attention for COVID-19 as well, including as it may interact with these concerns.
From 6 - 11 July you can join a daily live lecture and discussion hosted by a member of the Global Health Law Groningen Research Centre. The lectures will be given live at 16:00 (CEST) and are also recorded for later access. During the live discussion session, there will be time for you to ask questions and elaborate further on the topic of the day. We would love to hear your perspectives!
Registration is now closed.
Lecturers
Prof. Brigit Toebes
Meaghan Beyer, LLM
Natalie Schuck, LLM
Marlies Hesselman, LLM
David Patterson, LLM, MSc
Global Health Law Groningen is a unique centre in the Netherlands working in a multidisciplinary setting, which focuses on various health dimensions from the perspective of public international law. With a wide range of highly qualified members and fellows, GHLG works in many different fields regarding international health law. Many factors contribute to and affect the wellbeing of individuals, which is why the members of GHLG combine their individual expertise in order to tackle serious challenges relating to health. More information about the centre can be found here. For more informaton about the Faculty of Law and the Department of Transboundary Legal Studies please check their websites.
| | |
| --- | --- |
| Last modified: | 30 June 2020 11.34 p.m. |