Human Rights and Global Health Challenges
Non-Communicable Diseases, Mental Health and Climate Change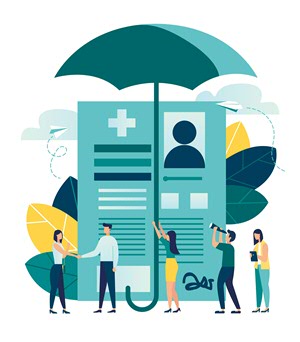 "...the right to health is not simply a noble idea on a piece of paper. In the past 70 years, it has been a platform for major improvements in global health."
Dr. Tedros Adhanom Ghebreyesus
This summer school addresses three main global health challenges: non-communicable diseases (NCDs), mental health and climate change. It provides an introduction to international health law and its role in addressing these challenges. In this course we address the following topics and questions:
NCDs account for 70% of deaths globally, largely caused by behavioural risk factors, including: unhealthy diets and tobacco consumption.
W

hy are NCDs a legal issue?

How can States effectively use law to promote healthy behaviour?
Mental disorders affect every fourth person at some point in their life. They are a leading cause of ill-health and disability globally.
What is global mental health?

How can human rights law promote and protect mental health?

What are the legal challenges?
According to the WHO, air pollution is responsible for 7.7% of the global mortality rate, while climate change increasingly negatively affects our human health in myriad ways.
What are key health risks of air pollution and climate change?

How can international law help curb them?
Lecturers
Prof. Brigit Toebes
Meaghan Beyer, LLM
Natalie Schuck, LLM
Marlies Hesselman, LLM
David Patterson
This course will cover lectures on:
International Human Rights Law

Global Health Law

Non-communicable Diseases and Legal Challenges

Mental Health

Climate Change and Air Pollution
Global Health Law Groningen is a unique centre in the Netherlands working in a multidisciplinary setting, which focuses on various health dimensions from the perspective of public international law. With a wide range of highly qualified members and fellows, GHLG works in many different fields regarding international health law. Many factors contribute to and affect the wellbeing of individuals, which is why the members of GHLG combine their individual expertise in order to tackle serious challenges relating to health. More information about the centre can be found here. For more informaton about the Faculty of Law and the Department of Transboundary Legal Studies please check their websites.
| | |
| --- | --- |
| Last modified: | 01 November 2019 2.18 p.m. |