Food from Field to Fork - an archaeobotanical approach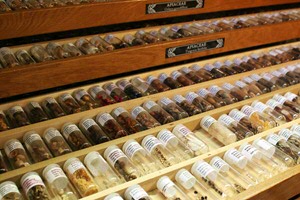 Unfortunately, due to the ongoing COVID-19 restrictions, we have made the difficult decision to this summer school. We apologize for any inconvenience this exceptional situation may cause. Hopefully we will see you next year instead. Stay safe and healthy!
---
Recent discussions about health, food safety and an awareness of vanishing traditions have resulted in an increasing interest in traditional foods and food heritage. The summer school Food from Field to Fork: an archaeobotanical approach is organised by the Groningen Institute of Archaeology, an institution well known for its advanced research of subfossil plant remains.
This summer school is aimed at broadening and deepening your knowledge of traditional food practices. It will help you to learn to recognize them in your archaeobotanical assemblage.
Food from Field to Fork engages with key questions that arise from the archaeobotanical study of past food practices. For instance:
how can I recognize crop processing in my samples?

how can morphological traits help me to determine crop preferences?

are traces of preparation marks recognisable on subfossil remains?

what can historical sources tell me about crop processing in the field and food preparation in the home?
This summer school challenges you to think about how to tackle these key questions. We will assist you and help you learn to do so by studying examples of recent traditional food products, subfossil samples from Early Modern cesspits as well as a variety of historical recipes. In order to adequately interpret the archaeological record in relation to the aforementioned themes, the programme of this summer school will be divided into a theoretical and a practical session, during which there is always time for discussion.
| | |
| --- | --- |
| Last modified: | 03 June 2021 1.13 p.m. |