Leading role for students
Today's students are tomorrow's leaders. At the University of Groningen, we feel that is important to involve students in education and research, in the University's management and in its many projects.
For this reason, we are not only inviting talented and motivated students from all walks of life and from all over the world to take part in our summer schools, but also to help us co-organize the summer schools. We will share our knowledge, best practices and open up our networks, while students will bring in their own perspectives and new ideas. A win-win situation.
"With these Summer Schools, we can create new international communities"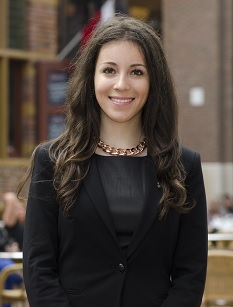 "To have summer schools at the University of Groningen is really wonderful! They will attract new students from all over the world, who will then get to know the University and the City of Groningen. The University of Groningen is stimulating students to participate in the summer schools, and also to help organize them. I am sure that many of our students will be involved as participants and co-organizers. As the summer schools are based on research, we can explore certain topics in depth, with the help of the best prepared professors in that domain and with successful practitioners. Moreover, the international communities that will be created due to the participation of students from all over the world will broaden our horizons, introduce us to different cultures and why not, allow us to make friends with completely different people whom we would otherwise never get to know!"
Alexandra Crisan
University Council student member, 2013/2014
"We need students and academics to gain a shared perspective on societal challenges"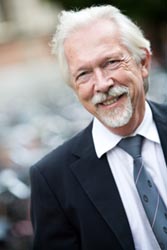 As our President, Prof. Sibrandes Poppema, put it in his foreword to the proceedings of the 3rd ASEM Rectors' Conference that was hosted in Groningen in September 2012:
"Students are our future leaders and will play a determining role in the transition to a sustainable word. Universities are educating students for life. It is no longer enough to prepare them for a single specific job because over the course of their careers they will hold different positions with varying duties.

It is also important that we educate students in an international setting – international companies require them to be employable all over the world. International cooperation offers students and academics the opportunity to experience other cultures, different ways of thinking and problem-solving. Our students and academics thus gain a shared perspective on the great societal challenges, local and global. We need this perspective if we are to play our role in the transition to a sustainable society."
| | |
| --- | --- |
| Last modified: | 05 April 2019 2.19 p.m. |