Designing sustainable landscapes within regional food systems
We are currently updating our course overview for 2021-2022. The information below might be updated.
Learn all about designing sustainable regional food systems and agroecological landscapes for the North of The Netherlands! A redesign of the agricultural systems and resulting landscapes is urgently needed. The north of The Netherlands is a region that has the potential to become an example and lead the way towards sustainable food production, playing a key role at national and international levels.
Agricultural systems in the North of The Netherlands exhibit the same problems observed in other regions of intensive farming. Problems such as high dependence on external inputs and financial subsidies, environmental pollution, GHG emissions and biodiversity loss; with the aggravating consequences of high land and labour prices and farmers' elevated degrees of financial indebtedness. Yet the northern region of The Netherlands, comprising the provinces of Friesland, Groningen and Drenthe, has a great potential for agricultural production thanks to its favourable environment in terms of soils and climate, and to the know-how of a highly professionalised agricultural sector.
The region also hosts a large and vibrant food industry, and centres of knowledge and excellence. The diversity of soils and environments in the North means that a large diversity of agricultural activities can take place in the region, with the potential to create a solid base for a more local and circular agricultural sector. Yet, biodiversity has been declining in the region over the last four decades, chiefly as a consequence of agricultural intensification.
In this summer school, you will focus on the North of the Netherlands as a case study region. You will visit farms, go to landscape lectures and conduct interviews with various stakeholders (farmer organisations, advisors, food industry, retailers, local government, academia, etc.). This will be supplemented with background literature and lectures by specialists from various disciplines (agriculture, ecology, geography, economics, nutrition, political and social sciences) to provide you with all the necessary elements to design sustainable regional food systems and agroecological landscapes for the North of The Netherlands.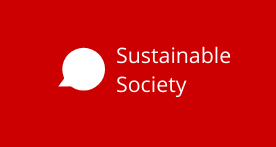 | | |
| --- | --- |
| Last modified: | 22 October 2021 09.11 a.m. |