Anthropocene
How humans shaped the earth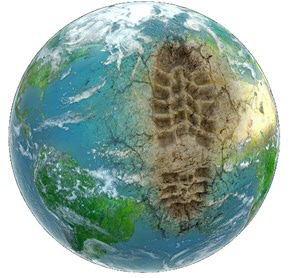 The popularity of the term 'Anthropocene' reflects our growing interest in human-environment relationships. How significant is our impact on the earth? How did our interaction with other species evolve to today's reliance on industrial agriculture? Understanding how the Anthropocene emerged, evolved, and how its many facets manifest themselves in 'natural' and 'social' phenomena - from soil formation to the rise and fall of empires - is critical to dealing with our current global challenges.
The Anthropocene is a topic that is relevant to almost all disciplines, and human impact on the environment is increasingly addressed by policy makers worldwide. We bring together an interdisciplinary group of experts from geography, archaeology, ecology, law, psychology, and political science to engage with the participants through lectures, discussions, excursions, and fieldwork. During the week you will learn how archaeologists, geographers, and ecologists study our impact on landscapes and oceans, and how legal and political scientists, psychologists and anthropologists implement the Anthropocene knowledge to improve environmental policies and behavior.
The first part of the summer school will take place at Groningen University with a combination of guest lectures, exploration of laboratory specimens and excursions in the city and its surroundings. During the second part of the week we will stay on the island of Schiermonnikoog, where we will explore human influence in a seemingly natural setting. During the week there will be ample time to reflect on the topics discussed, collect and analyse data as part of a group, and develop your own perspective in relation to the Anthropocene.
This week will increase your awareness of human impact in different settings, and teach you how to read landscapes and societal issues as pieces of the Anthropocene. In addition, you will have obtained a toolkit to apply the theories related to this topic in the context of your own discipline.
| | |
| --- | --- |
| Last modified: | 28 April 2023 10.04 a.m. |