What is Gronings?
| | |
| --- | --- |
| Date: | 20 March 2023 |
| Author: | Hylke |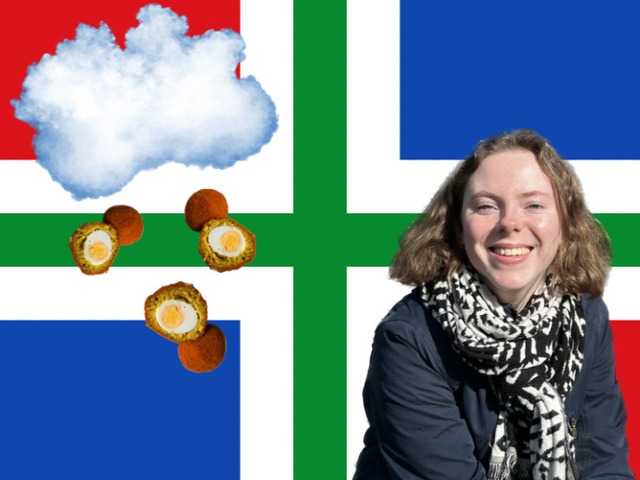 Do you know what's typically Gronings? I definitely didn't know when I first started studying at the UG. But, over the years, I picked up some things. Here's what I've learned about the province of Groningen and Gronings!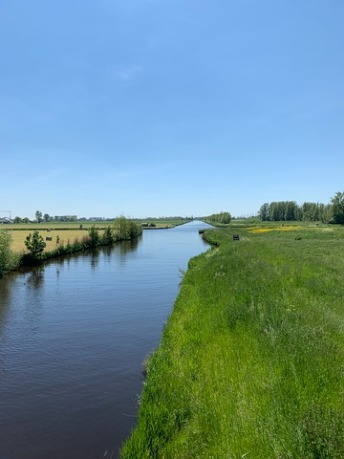 Place
As you obviously know, Groningen is a city, also called Stad. But what you might not know is that Groningen is located in Groningen, the province, also called Ommeland [the land surrounding the city]. Originally, the province of Groningen was part of Frisia, an area consisting of the coastal parts of the Netherlands and North-West Germany, and was inhabited by a Germanic ethnic group called the Frisians. Now, most of the West Frisians live in Friesland and Groningen has had many other influences. At different times in history, Groningen was also part of the Roman Empire, the Frankish Empire and the Dutch Republic.
Each year, in the city, one interesting historical event is celebrated: the Gronings Ontzet. In 1672, Groningen was attacked by the bishop of Münster Bernard von Galen who was convinced that the province of Groningen was his because parts of the province were once under his supervision and, as a catholic, he wanted to convert the protestants living there. He attacked the city with lots of bombs which resulted in him receiving the nickname Bommen Berend [Bombs Berend]. From the 27th of July to the 27th of August, Groningen was constantly attacked by bombs, but the city didn't yield. Eventually, Bommen Berend gave up and, on the 28th of August, Groningen was freed! Traditionally, this historical event is celebrated with 't Peerdespul [horse inspections], a fair, and fireworks at Stadspark.
Dialect
Lots of Groningers [people of Groningen] speak Grunnegs, which is a collective name for all the different dialects spoken in Groningen. You might think these are dialects of Dutch, but they are actually dialects of Low Saxon or West Low German – just as the dialects Twents (spoken in Twente), Drents (spoken in Drenthe), and Achterhoeks (spoken in the Achterhoek) are. Low Saxon is not only spoken in the Northern and Eastern parts of the Netherlands, but also in Germany and parts of Denmark. If I'm correct, Grunnegs can be divided into eight dialects: Kollumerpompsters, Westerkwartiers, Stadjeders, Hogelandsters, Oldambtsters, Westerwolds, Veenkoloniaals, and Noord-Drents. Within these dialects, most words are written the same way, but the pronunciation can differ. Stadjeders [dialect spoken in the city] can be regarded as the most 'polite' form of Grunnegs.
If you want to impress your friends from Groningen, here are some nice phrases:
'Moi!' or 'Moi eem!' = 'Hello!'

'Hou wordt t nou den?' = 'How is it?' or 'How are you doing?'

'Nait soezen!' = 'Don't nag!'

'Kin mie niks verrek'n!' = 'I don't care!'

'Kist mie eem helpen?' = 'Can you give me a hand?'

'Nuver weer, nait?' = 'Nice weather, right?'

'Kovvie mit koake?' = 'Coffee with some Groninger koek [delicacy from Groningen]?'

'Man man man wat 'n boudel' = 'What a hassle'

'Kop 'r veur' = 'Good luck'

'Doa!' = 'Bye!'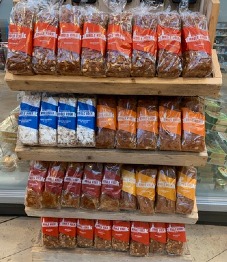 Culture
As I mentioned before, the Gronings Ontzet is an important part of the Groningse culture. So much so that the event is an intangible cultural heritage. But this is not the only thing on that list. The Groningse delicacy called eierbal is also an intangible cultural heritage! You might already know what an eierbal is, but for the people who don't know: it's a boiled egg in a ball of ragout that is breaded and then fried. There are lots of different variants you can choose from such as plain ragout or seasoned with curry, ragout with meat or without; there's an eierbal for everyone!
Another savoury meal that's typical for the province Groningen is Groninger mosterdsoep [Groninger mustard soup], which is made with Groninger Mosterd [Groninger Mustard] and Groninger worst [Groninger sausage].
Grunneger kouk [Groninger cake (it's a cross between bread and cake)] is also a Groningse delicacy. It's typically made with rye flour, water, and sugar, and it's served with coffee or tea. There are lots of options. You can buy them with raisins, with anise, with anise and raisins, with currants, with nuts, with more sugar etc. It's delicious!
A tradition I also find very interesting is neutenschaiten or neuten riestern [shooting nuts], which is done around Easter, often on Easter Monday. One variant of the game is played with 25 walnuts, which are placed in a vertical line with 3 centimetres between them. Participants stand 3 metres before the beginning of the line and try to hit the nuts that are the furthest from them with a small ball. The game is over when all nuts are hit. Money is involved sometimes and there's also something called dik en dun [thick and thin], which is another variant of the game. Easter is around the corner, so try it out! ;)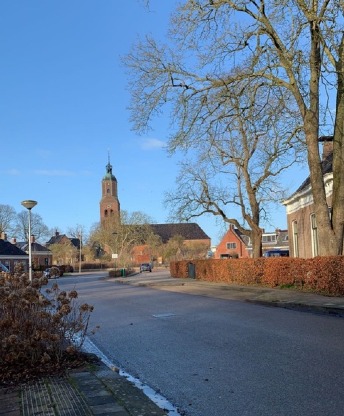 Lovely places
Stad is beautiful, but Ommeland as well! Here are some lovely places you should definitely visit:
#1 Nationaal Park Lauwersmeer is one of the 21 national parks in the Netherlands and is situated partly in Groningen and partly in Friesland. It's an amazing park to walk through, you can swim there when it's hot and you can also see the night sky (maybe even the Milky Way) when it's dark because it's an official Dark Sky Park.
#2 Nowhere in the Netherlands you can find so many mediaeval churches as in the North of Groningen. Only a short trip from Zernike Campus, you can find the church of Dorkwerd, which is beautiful. But in Winsum, Eenrum and Appingedam, for example, are churches dating from the twelfth and thirteenth centuries!
#3 Another highlight of Groningen is Bourtagne which is an old fortress built in 1580 to keep an eye on the exchange of supplies between Bourtagne and Germany. The fortress is quite compact so it's perfect to visit within a day!
#4 The small village of Pieterburen has a lot of fun things to offer. There's a shelter for seals, a botanical garden, a Gothic church and you can do a wadloop-excursion in which you walk over the floor of the Waddenzee with a guide when it's ebb.
#5 The province of Groningen also has some waddeneilanden: Rottumeroog, Rottumerplaat and Zuiderduin. All three of them are uninhabited, but you can visit Rottumeroog by taking part in a guided expedition.
All in all, Stad and Ommeland have lots to offer! The province of Groningen has some lovely traditions, colourful history, beautiful places to visit and delicious delicacies that you certainly have to try in your time here. If there's anything you'd like to add to this post or that I have to correct, let me know in the comments!
About the author
Hylke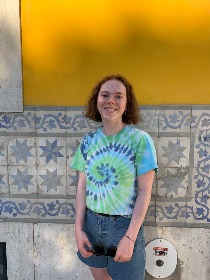 Hiya! I'm Hylke, a Dutch MA English Literature student. People often ask me if I'm Frisian, but sadly I'm not; I just have a Frisian name. I love reading, writing, meeting with friends, and the colour yellow, so much so that I take pictures of every yellow wall I can find!
Comments