#TheCityIsOurCampus: Feb 27th-March 2nd
| | |
| --- | --- |
| Date: | 26 February 2020 |
| Author: | Danique |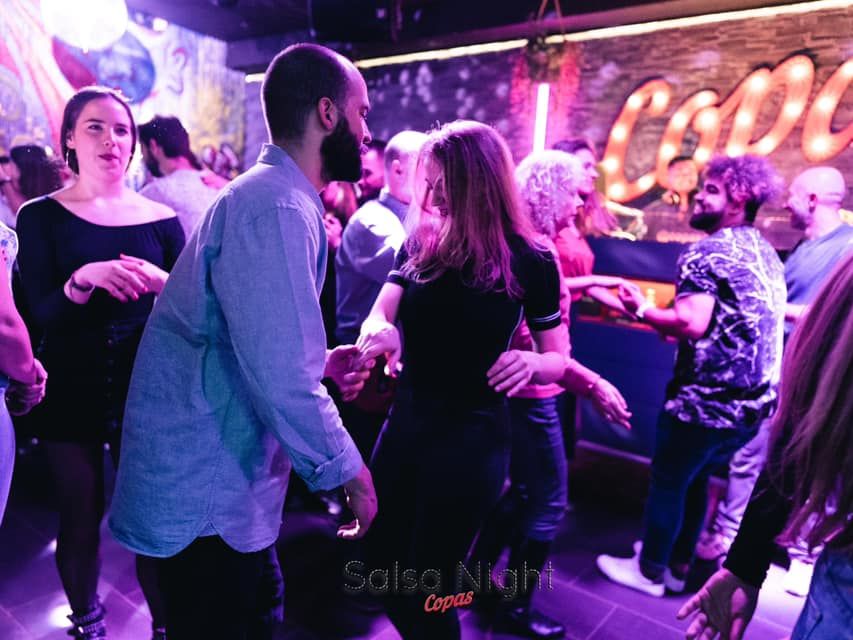 Party Picks:
Events:
UBstairs: music and comedy festival
To mark its 405th anniversary this Thursday, the UB will throw a massive birthday bash. Yep, you heard right. The university library, known for its serene study areas, will be the venue of an actual festival. There will be live music and comedy acts in the hallways, coffee corners and even the elevators. The event will be taking place from 6:30 pm to 11:30 pm, so if you are planning on finishing that paper or assignment in the last-minute tomorrow night, you may want to reconsider or find yourself a library without a festival in it.
Nacht van Groningen
March begins this weekend! That means we are one month closer to summer and to our yet to be discovered summer bodies. Was one of your new year's resolutions getting into shape in 2020? Joining the 'Nacht van Groningen' is a great and fun way to start (or continue) the fitness trend. The Nacht van Groningen directly translates to the "Night of Groningen", which is a run through Groningen at night. You can run a 5km, 10km, 10 miles or a half marathon.
Sunday Morning Classics
This Sunday, the students of the Prince Claus conservatory will be performing a classical music piece as part of their series of events called the "Sunday Morning Classics". Next to the opportunity to listen to beautiful classical music, you can also ask the musicians questions and learn more about classical music in the modern age.
ESN Theme Party: Après Ski
Can't find the time or the money to go skiing this year, and are missing the après ski? No worries, ESN has got you covered as tonight, ESN will be hosting it's Après Ski Theme Party. Put on your favorite après ski clothes and head to Kokomo to sing along to Country Road and Sweet Caroline, as if you were in the Alps!
ESN Stories: Cultural Diversity
Not in the mood for après ski, but still want to socialize with other international students? Check out ESN's event ESN Stories: Cultural Diversity tonight. There will be several different speakers who will give presentations on cultural diversity with the opportunity to discuss cultural diversity with the presenters and the other students present.
Cat Bingo
Is there any better way to spend your Friday night than playing bingo in a cafe filled with cats? The Cat Cafe on the Oude Ebbingestraat is organizing a bingo night where everyone wins prizes.
Interesting lectures
Staying in the more educational field, there are a lot of interesting lectures organized by organisations like Studium Generale and SIB. In keeping with f the current Weinstein case, you can Ask A Scientist - Who Knew About Weinstein?, or learn more about the victim's perspective in the lecture about The Psychology of Rape. Alternatively, take a study break to visit the Lunch Lecture at the University Museum | Climate Change or drop by the Energy Academy at Zernike to attend the Energy Lecture on Climate Adaptation this afternoon. Lastly, if you are intrigued about the costs and benefits of internationalisation in Dutch universities or would like to know more about the subject, check out the SIB Lecture: Internationalisation of Education.
About the author
Danique
Hey! I'm Danique, a Dutch/American studying International Relations and International Organizations with a mild obsession with coffee, cats, and rowing. If you can't find me, look for the girl (almost always) wearing pink and writing blogs.
Comments