Starting a company during your studies: a conversation with a student entrepreneur
| | |
| --- | --- |
| Date: | 06 November 2018 |
| Author: | Ariana |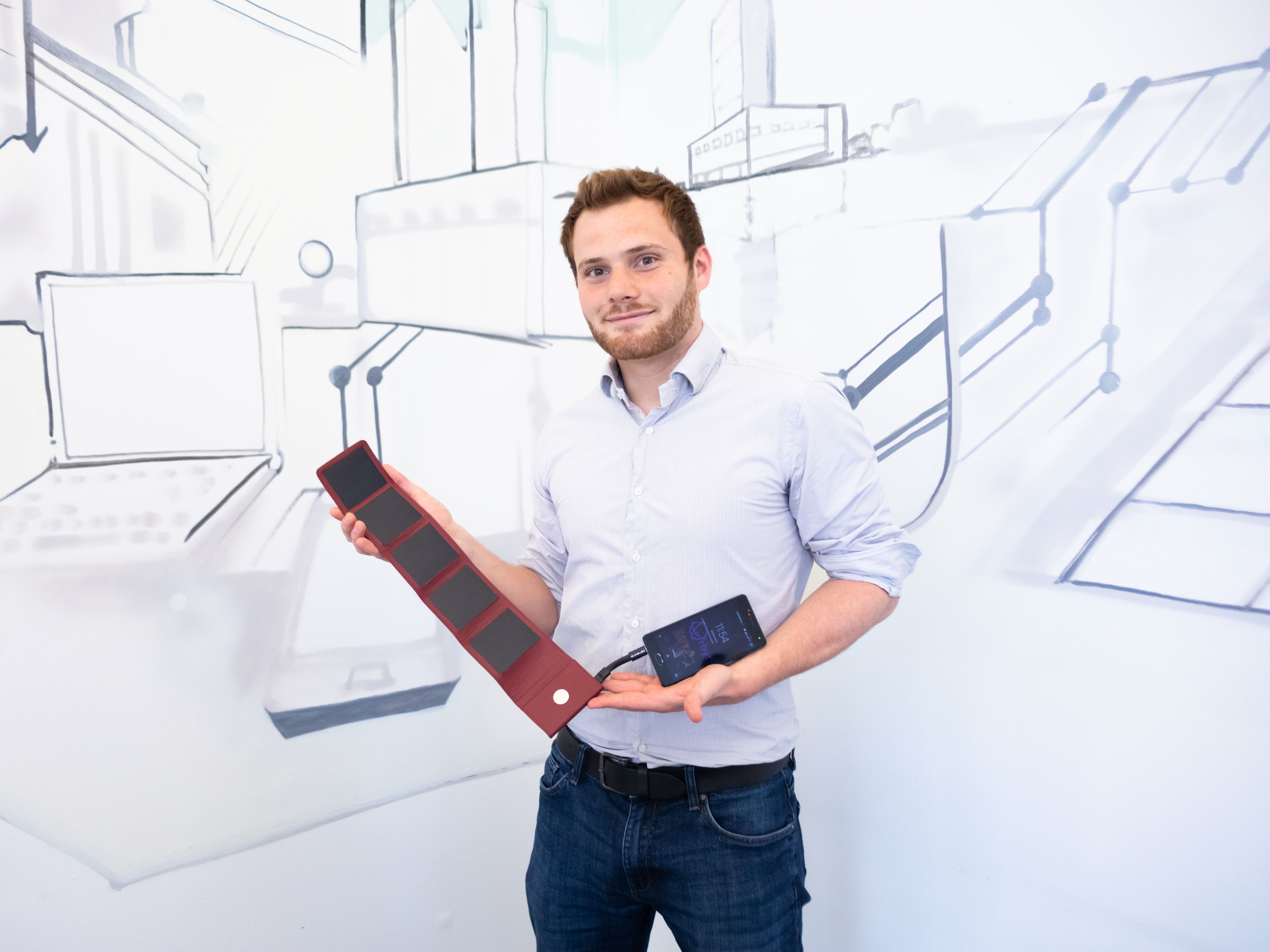 You've heard the stories. Mark Zuckerberg founding Facebook at university, in between learning how to drink water. Larry Page & Sergey Brin starting Google during the studies in their first step to taking over the world. The list of successful businesses being founded by university students (during their studies) goes on. During my regular daydreaming sessions at the university library, I often think about whether I could start a multi-million euro company. In fact, a lot of students think about this. Just take a walk around the business faculty and you are sure to meet a whole line of wannabe future entrepreneurs. However, most students think about starting a business after they graduate. But what about while you are studying?
I spoke to UG student Arthur, founder of Sunto.me, about his experiences starting a company during his masters.
--
Tell us about yourself and the companies that you have started
Arthur: I come from Belgium. I travelled a bit before coming here, and during my travels, I did internships during which I learnt about digital marketing. During my master, I contacted a friend who makes websites, and we decided to start a company together.
I didn't know a lot about it at first, but being in Groningen helped. I helped other companies with their website and digital marketing. Since then, we stopped this company because we didn't find it interesting anymore, as well for the fact it was getting hard to gain interest.
After looking into other things, such as an app for a DNA based diet that was stopped after technical difficulties, I launched another company by myself making solar chargers, for example, to use at festivals. This is the start-up that I am currently working on.
Where did you look to for help?
Arthur: One of the most helpful places for me was VentureLab. VentureLab offers one-year training which I would recommend to do even during your studies. It's made up of three main activities: a training about accounting, finance, marketing, etc. once per week; having discussions with a coach who is assigned to you; and every four months giving presentations to experts in the field. For me, the coach and presentations were the biggest moments for me to learn. The coach really helped with evaluating my idea and developing through the different stages of starting my company
Do you already need an idea to enter the VentureLab?
Arthur: It depends. They are very open to all ideas, and you develop them further during the lab. Participants are mainly selected on motivation. A lot of ideas there are focused on healthcare and energy because they have the biggest investors. Groningen is very IT focused - people here have strong digital skills.
How can you combine running your company with your studies?
Arthur: Combining it with studies is easier somehow. You have to work harder, but being in a classroom with other entrepreneurs and students is very helpful. The first website that I built was with fellow students in my Master, which was Small Business Entrepreneurship. The network and knowledge that the University provides you are really important. For example, let's say I want funding. Where do I go? To investors. What kind of investors? Uuuuhhh I don't know. You can learn this during your studies.
You did a master in small business entrepreneurship. For other students with aspirations to be a student entrepreneur, where would you suggest going?
Arthur:
Venturelab - this was hugely important to me as I mentioned earlier

Events: For example:
How do you keep innovating?
Arthur: You cannot start a business alone. You need people with digital skills, relevant skills for their idea. Go meet technical people, that's what I did!
What was the best part of being a student entrepreneur, and the hardest part of it?
Arthur: One of the best parts is you are less afraid of failure. If your small company crashes, you're still a student. I believe that student time is the best time to start a company. You have time, you have a network. It is a very good time to try out being an entrepreneur. If you are proactive, you have plenty of time to learn, and you can learn from yourself and your classmates. Furthermore, for some ideas, you don't need much money. For example, when I was building websites, there were no costs involved for myself.
The hardest part is when something in your company/studies is not going well. While working on my startup, I made a big product and tried to find partners, however, this did not work out as I had planned. This affected my motivation in both my startup and in my studies. Studies and entrepreneurship support each other, but when one hits a snag, it can be difficult to keep up the motivation for both. Luckily, I always manage to find my motivation again.
Finally, what are your tips for student entrepreneurs?
Arthur:
Research other entrepreneurs. I have read a lot of very good books about how to start a business, like The Mom Test by Robert Fitzpatrick.

Be patient. This is super super important. You're going to learn by failure.

Don't overinvest too early. One of the first things you should do is to go to potential customers and explore the idea. You should always get proof that customer is actually willing to invest in your product before you invest.

Know your customer group. Do surveys, speak to them, learn to ask the right questions to get honest reactions. Being a student entrepreneur helps because you have people around you.
--
I know it sounds a tad cheesy, but I certainly felt inspired after speaking to Arthur about his experiences. Of course, becoming a student entrepreneur is no easy task, but from my conversation with him I became certain that it is possible, and a very valuable experience to have. I hope you enjoyed this blog, and if you want to have a chat with Arthur about his experiences I'm sure he will be happy to help!
About the author
Ariana
Hey! I'm Ariana and I'm a Costa Rican student with a passion for photography, dancing, and cute dogs. Aside from writing blogs, I'm doing my Bachelor's in Media Studies. If you see me around smiling at my phone, I'm probably looking at memes (or cute dogs).
Comments