This Week in Groningen: 24.06 - 01.07
| | |
| --- | --- |
| Date: | 23 June 2020 |
| Author: | Asmo |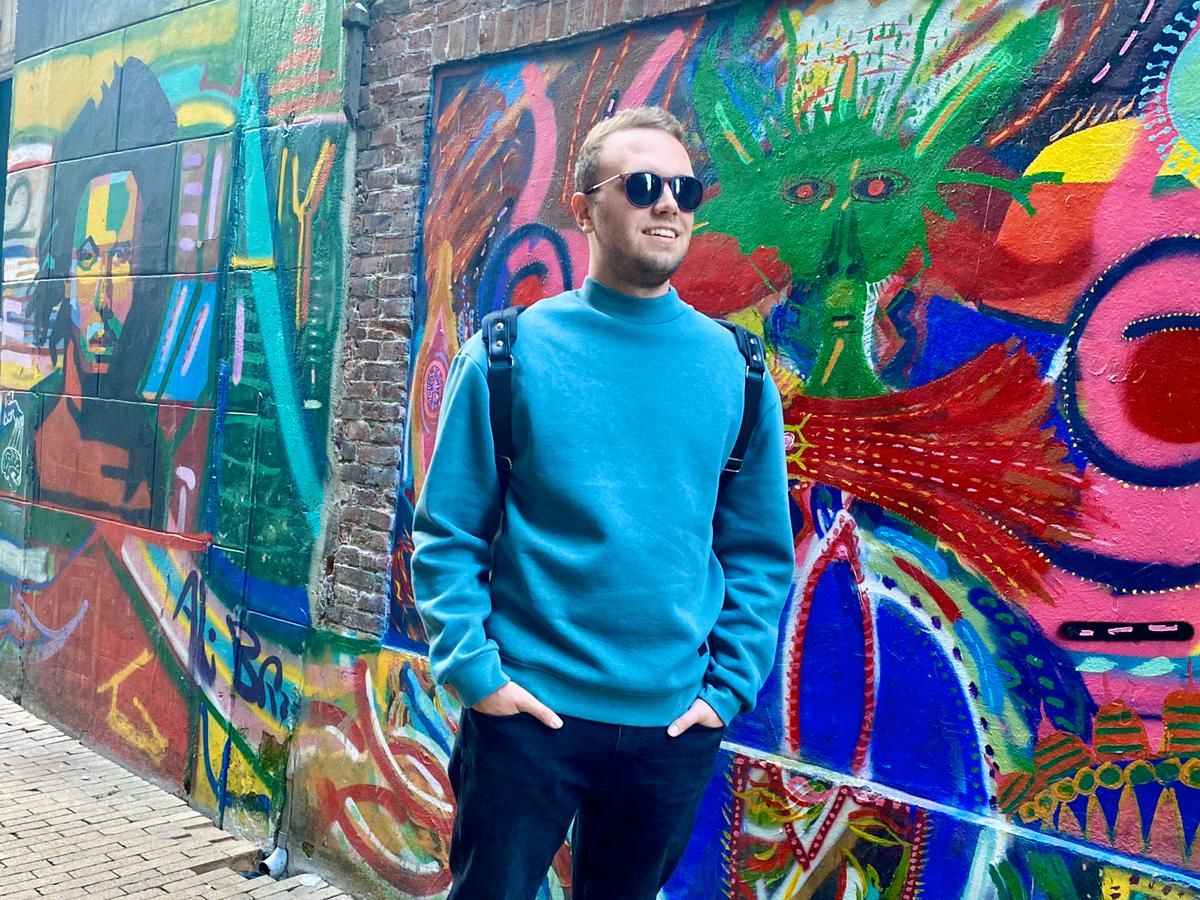 Slowly but surely it seems as if the city is opening up again. Of course, some things have changed a little bit, seeing as the situation with the pandemic means we should all keep a 1,5m distance from one another. This has meant that going out while being mindful of yourself and others around you is of key importance here. For this blog, I've had a look around to see what is going on in Groningen and which places are slowly opening up for outdoor activities. Of course, there are still plenty of online events taking place, so make sure to check out those too!
Terraces
Terraces are probably the hottest place to be this summer (in a literal and figurative sense). There is plenty of fresh air going around and keeping an appropriate distance here is easy. A lot of new cool places have opened up such as Werkman by the Grote Markt, while others have put in a great deal of effort in refurbishing their old outdoor spaces and to make them extra nice. Some cool terraces I aim to check out in the upcoming week are the Biergarten at Paradigm and the Stadslab one. And while we're at it, why not check out the outdoor pub quiz at Baxbier or outdoor live music at Pacific as well?
Bookaholics Book Club
Between online classes and Netflix shows, I managed to get quite a fair share of reading done during the past couple of months. If you also got a bunch of reading done and would like to discuss or share some of it within a group of likeminded bookworms, or just find some new input on what to read next, then you might want to check out the Bookaholics Book Club. Having been around for a year, they now meet online via google hangouts once a month.
Online Escape Room
If you still haven't had enough of online events then keep on reading. Study Association Esperia is organising an online escape room for you on the 24th of June, and I personally hope that the goal here is to escape 2020 as a whole. Jokes aside, this event will put you and your teammates' problem-solving and team skills to the test. Oh, and while we are talking about escape rooms, please take the time to check out this hilarious Reddit thread about the most absurd thing escape room players have ever done.
Groovingen - Student Concert
The Prins Claus Conservatorium is one of 9 conservatories in the Netherlands where the future musical elite is trained in a variety of different disciplines. At the end of each semester, students of the conservatory usually organise a concert where they showcase their skills. Obviously, we can forget about attending live concerts in person this year (unless they take place on a balcony), but this does not stop these young jazz musicians from pulling one off regardless. Instead of playing in front of a physical audience, the concert has been moved online where you can follow it in a live stream. Make sure to tune in on Friday evening and listen to some groovy jazz and enjoy a relaxed start to the weekend.
Outdoor Dance Training
One of the things I have missed most is going out to dance over the weekend. While most clubs etc. will likely not be opening up until the 1st of September, this outdoor dance training may be able to satisfy your needs. Don't worry, you do not need to be a pro dancer or anything to participate in this event which tries to combine cardio training and dance moves. It might be not entirely the same as going to your favourite club at the weekend, but it definitely sounds like a good alternative to me.
Virtual Speed-dating
With a lot of places still being closed it can be hard to meet new people nowadays, and keeping a 1,5-metre distance at all times also does not help. This is why The Northern Times is organising a Virtual Speed-dating event this Friday, specifically targeting internationals living in the northern regions of the Netherlands. If you choose to sign up, you will receive a link and be matched with another person for a ten-minute conversation during the event. If everything goes well and both of you agree, the organisers will make sure to exchange your contact details so that you can continue your conversation later on.
GIF of the Week
About the author
Asmo
Hey there! My name is Asmo and I'm a Finnish/German student exploring life in the Netherlands. Besides being into photography and politics, I am currently completing my double master's degree in European law and international law. Oh, and I write blogs as well.
Comments