#TheCItyIsOurCampus 09.01-16.01
| | |
| --- | --- |
| Date: | 09 January 2020 |
| Author: | Asmo |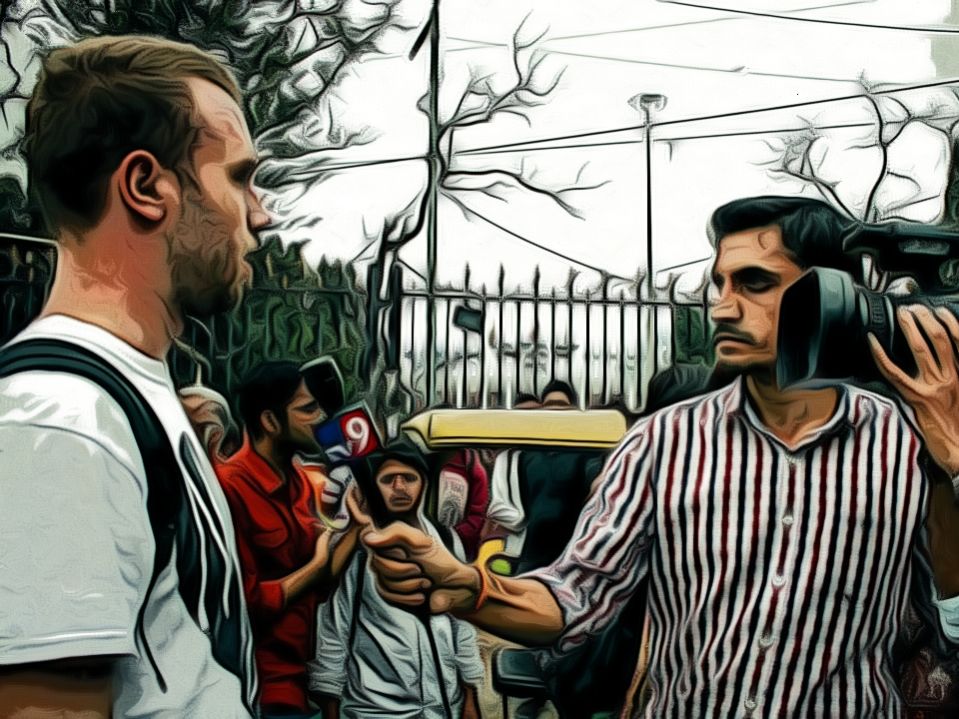 Party Picks:

As students start to return to Groningen from their well-deserved winter breaks, our weekly update on what's happening in the city is also back! To start off the new year, #ThisCityIsOurCampus will be covering events happening during the week as well! As there is so much happening in Groningen all the time, we hope that this gives you a better picture and helps you decide where to go!

Events:

Storyworld | official opening
Lovers of comic books, animations and games listen up! This Saturday, a new museum dedicated to fans of illustrated art is opening in the new forum. An exposition on digital art will launch together with the opening. Besides reading comic books, admiring the exposition or playing video games you will also have the opportunity to participate in one of the many workshops where you can learn how to draw your own comic book heroes! Special guests at the opening include Lucky Luke, Aladdin and other "stars". The best part besides taking a selfie with Spiderman? Entry will be free during the opening day, so make sure to check it out.

2-day Hand Reflexology Course
Okay, let's talk about hand reflexology. In case you have never heard of it before, don't worry because neither have I. The underlying idea of this alternative medical therapy is that through applying pressure on various zones in your hand, you can improve your health in various parts of your body. For example, by stimulating your thumb you can alleviate stress. Now before you start frantically twisting your thumb around in the UB, I have to tell you that so far there is no scientific evidence to prove that it actually works. However, if you want to give it a go or strive for a career in an alternative medical field that is not taught at the UMCG you could consider booking this course for 'only' 200€. Or you may just try out this WikiHow guide (with pictures!).

Banner Making: Creativity Sesh
Happening for the 3rd year since its first conception, the Women's March is due to take place next Thursday (16.01). In preparation for the event, the students Amnesty International Association is inviting everyone for a creative, banner making sesh. If you are lacking inspiration or simply want to make sure all of your friends have something to hold up during the march be sure to go to Cafe Lust to come up with some good punchlines against the patriarchy.

Trampoline park event, jump your stress away!
Now if If you are looking for a cooler and arguably more promising way to reduce study stress, you may want to consider deregistering from that hand reflexology course and reinvesting it into this event. Next Thursday, the Honours College Social Association is going to bounce around at a trampoline park to let off some steam. It's definitely no surprise that these especially stress-ridden honours students come up with more exciting ways to reduce study stress than your average student, who thinks simply drinking green tea will do the trick.

Lecture: Roots of Radicalism in the Middle East
When you turn on the news there seems to be one specific area of this world which is continuously ridden by conflict caused by radical religious groups - the Middle East. During this lecture organised by SIB-Groningen, Dr Kiki Santing will take a closer look at the underlying factors behind current Islamic fundamentalism. Her lecture will focus on one of the key figures in the contemporary debate on Islamic fundamentalism, Sayyid Qutb, who is regarded as a founding father of jihadism. So in case you want to dominate the next discussion on Islamic terrorism, make sure to attend!

Ricardo's 21st Birthday
It's Ricardo's 21st Birthday everyone! Wait… Ricardo who? To be honest, I have no idea who this lad is, but he is celebrating his birthday this Saturday and judging by the event it seems as if he is still in need of some guests. So if you feel like taking a night-time trip to the scenic country town of Leek (yep, like the vegetable) and sing a Happy Birthday to Ricardo, go for it! Just make sure to not make this a project x kind of thing, because Leek (and Ricardo) are definitely not prepared for that.

GIF of the Week
About the author
Asmo
Hey there! My name is Asmo and I'm a Finnish/German student exploring life in the Netherlands. Besides being into photography and politics, I am currently doing my Master's degree in European Law. Oh, and I write blogs as well.
Comments