#TheCityIsOurCampus 23-25 August
| | |
| --- | --- |
| Date: | 22 August 2019 |
| Author: | Danique |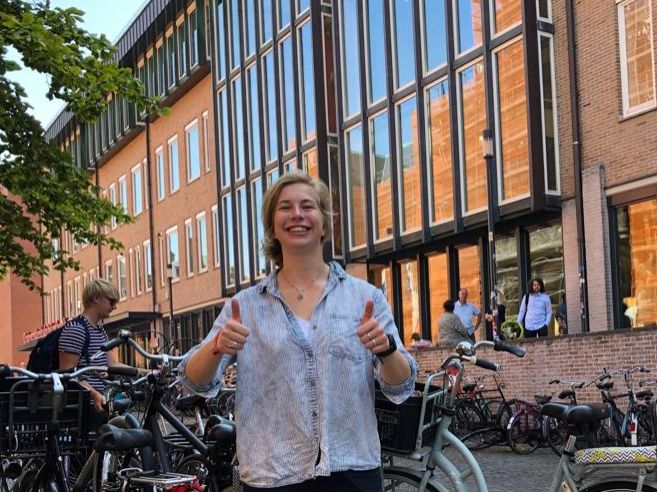 Parties:
LOFT: Residents Summer Edition feat. Homemade | VERA Groningen
Lovumba - 'The Grand Opening' - Groningen
OOST after Noorderzon - Thursday, Friday and Saturday
As the new school year moves closer, Groningen begins to fill up slowly once again. Students are returning from their summers away, and new students are arriving in Groningen for the first time. To celebrate that, there are plenty of events happening this weekend. Keep reading to see what there is to do!
Events:
Noorderzon
This weekend is the last few days of Noorderzon - all the more reason to attend! All weekend there are lots of activities happening. From short films from CinemaMinerva, to theatre and musical performances from the winners of the Kunstbende competition, there is something for everyone at Noorderzon. For a lecture about Darwinism in Groningen, check out the Studium Generale reading. If you're more into parties, check out OOST at Noorderzon or Yeke Yeke meets Que Pasa.
Kermis (fun fair) + liberation day Bommen Berend
It's Groningen's liberation day, Bommen Berend, this Wednesday. There will be loads of events around town, but most importantly, a big fireworks show at the Southern Harbour. Remember to show up early to get a good spot! As part of Bommen Berend, the fun fair comes to Groningen. The fair is on the Grote Markt, and it'll be there for 2 weeks. There's rides, cotton candy, those machines you can try to fish stuffed animals from... Pretty fun for a date or with some friends. However, once you lived in Groningen for a while they become more annoying and noisy than anything.
Yoga
For some reason - this weekend seems to be the weekend of yoga in Groningen. Maybe to become completely zen before the school year starts back up again? Hostel RebelRebel will be hosting Yellow Yoga at the Beach. If you want something indoors, you can check out Sunny Sunday Yoga at LUST. If you're staying in the Student Hotel this weekend, you're in for a treat - because all hotel guests can participate in free yoga classes. Last but not least, if you're in denial that you're holiday is over, join the City Beach Pop Up Yoga and pretend you're on a faraway island.
Air Run Festival
If you've always loved bouncy castles as a kid (or as an adult…), you'll love the Air Run Festival which is being hosted this weekend on the Sugar Factory location. With over 93 different obstacles and a blow-up course of over 450m, this is definitely different than your everyday bouncy castle.
The Room | Midnight screening
Marketing it as "The best worst movie ever made" Groninger Forum will be playing midnight screenings of "The Room" this weekend. They promise that it'll be an exciting event and that you should bring a spoon - so if that doesn't entice you I don't know what will. A great alternative to the everyday Netflix and Chill on the couch.
BEACH please!!! Movie night
If "the best worst movie ever made" isn't your thing, but you still want to watch a movie with your friends, you can attend RebelRebel's beach movie night, where Little Miss Sunshine will be played. The weather promises to be great this weekend, so grab your friends and watch a movie on the beach.
Presence at Groninger Museum
The Groninger Museum will be showing an exhibition of Daan Roosengaarde's work this weekend, specifically aimed at PhD students. PhD students are granted free entry to the museum.
GIF of the week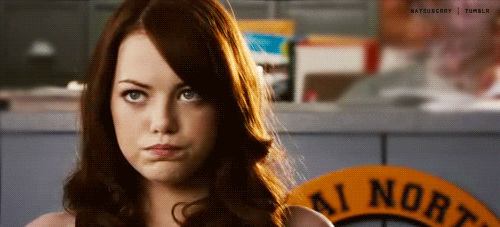 About the author
Danique
Hey! I'm Danique, a Dutch/American studying International Relations and International Organizations with a mild obsession with coffee, cats, and rowing. If you can't find me, look for the girl (almost always) wearing pink and writing blogs.