#TheCityIsOurCampus 12th-18th February
| | |
| --- | --- |
| Date: | 12 February 2020 |
| Author: | Ariana |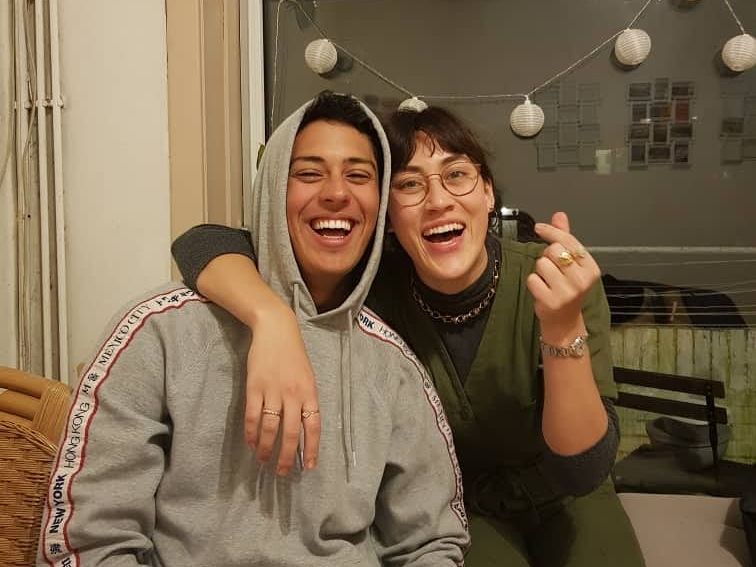 Party Picks:

LOFT 5 Years: GUTS • Arp Frique (live) • Residents & More
Valentine's: The Day After. Happy Singles Day!
Yowsah! // Straight up funky instore
Lovers Of House - Valentine edition
February is well on the way, which only means one thing: Valentine's Day is coming! This day usually makes people freak out for one of two reasons; either they're single and can't find anything to do, or they're in a relationship and can't figure out what to do with their partner. If that's the case, no worries, this #TheCityIsOurCampus edition includes events for the entire week, tailored for both singles and couples. Also, if you're absolutely sick of this holiday and wish to steer away from the topic of love as much as possible, this edition's got some events for you too!
Check them out:
Green Lights Exhibition 2020
Here's a neutral event to start off with. This week, a group of fourth year Fine Arts students from Minerva are hosting an exhibition at De Loods. The Green Lights Exhibition is made for the purposes of showcasing the work of the students prior to their graduation expo, and it'll be integrated with several events throughout the different days. There will be drinks, food, and the closing night will have several music performances. The event started on Monday, but it will run until Thursday the 13th.

AmnesTynder
The Amnesty International Student Group is organizing a (quite) unusual Valentine's Day activity at Warhol this Friday! This live Tinder event is more suited for those who are single, as it'll include activities to get to know other students in Groningen. If you like beer pong or speed dating, this event is most definitely something you'd enjoy. Also, seeing as Valentine's Day is a day to spread some love, each ticket will be a straight contribution to the organization and its fight for human rights.

Twin Peaks + Deeper | VERA Groningen

Regardless of your current relationship status, a concert is always a good idea and this Friday, Twin Peaks, an indie-rock band from Chicago, will be playing at VERA. If you don't have any plans on Friday, this might be something to consider! Twin Peaks has played major festivals all over the world, including Lollapalooza, Reading, Leeds, Bonnaroo, and Pitchfork.

Yoga in the A-Kerk

Are you planning to party your way through Valentine's Day weekend? Then Sunday might be a good day to rest and recharge your energy before heading back to class on Monday. This yoga class at the A-Kerk is a perfect way to do so. There's no need to worry if you're not a yogi and your flexibility is practically nonexistent because this class is apt for all levels. Granted, you'll have to wake up early in the morning if you want to make it, but it'll leave you feeling energized, relaxed, and ready to take on another week of lectures.

VERS op Vrijdag | Love Included
Back to the love fest! VERS will be organizing another event at the Forum this Friday, and naturally, it's Valentine's Day-themed. However, this event aims to celebrate Valentine's Day in a different way and instead of it being directed exclusively at couples - it's directed towards all kinds of love (to your friends, your family, your neighbors, etc.). Love Included will have some fun activities, followed by a movie at the Forum cinema and it's definitely a different way to spend your Valentine's Day by celebrating all those special people you love.

These are only some of the events going on this weekend and Groningen is full of places to visit, grab a drink, or sit down for a nice dinner. Get creative! Remember, Valentine's Day is a day to celebrate love and friendship, so go out there and spread some love.
GIF of the Week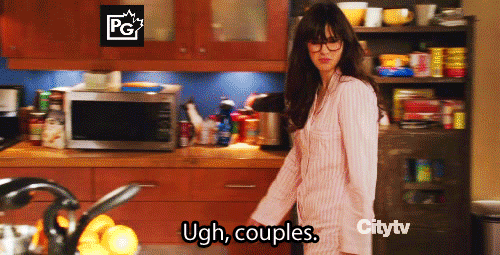 About the author
Ariana
Hey! I'm Ariana and I'm a Costa Rican student with a passion for photography, dancing, and cute dogs. Aside from writing blogs, I'm doing my Bachelor's in Media Studies. If you see me around smiling at my phone, I'm probably looking at memes (or cute dogs).
Comments