The Ultimate Valentines Day Guide: UG Edition
| | |
| --- | --- |
| Date: | 13 February 2019 |
| Author: | Danique |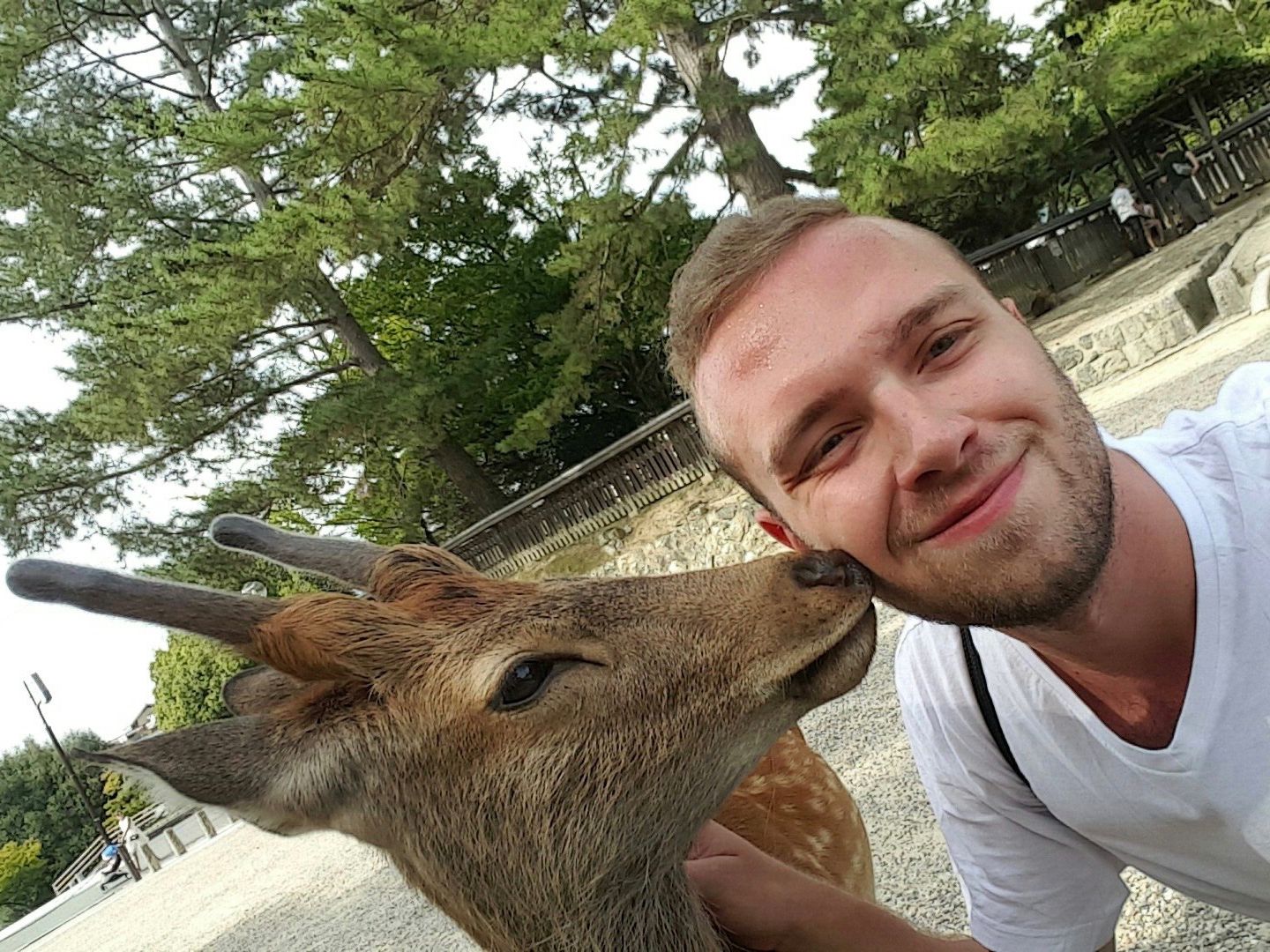 It is that time of year again. Either you love it or you hate it, there is no in between. The rose-filled, chocolate coloured holiday is back to haunt us: Valentine's Day. If you're wondering what to do to celebrate this yearly confrontation about your love life, we've compiled a list of things to do - for those in relationships, and those who are alone.
For all those in a relationship (or who want to be in one):
Valentine's Day might be cheesy, but it's a great opportunity to show the person you like your true feelings. You can be as cheesy as you want and blame it on Valentine's. This is your opportunity to impress your significant other!
For all the guys out there: just buy her roses. Even if she says she doesn't want them, deep down she really does. Add in a box of chocolates and all the times you've screwed up will be forgotten.
Take them dancing! Try to impress him/her with your epic dance skills with a free salsa lesson or a tango workshop. Nothing says romance like a sweaty salsa dance and stepping on each other's feet. Extra fun if you make jokes about "practising for your wedding dance."
Go to a concert at VERA - it won't cost you much but the gesture is grand.
Spend all day in bed watching movies and order pizza (this is what I'll be doing)
Treat your significant other like the prince/princess they are and take them to the Prinsentuin for a high tea. Maybe you can even pick a flower for them.
Play pool - another cheap but very fun date idea where you can teach your significant other how to play pool (or get very competitive)
Do literally all the possible cheesy things there are to do on Valentines Day at DOT - hanging love locks on the gate, dinner by candlelight, sharing a bottle of wine, watching 50 Shades of Grey (if that's what you're into)
Be the good students you are and spend the day together in the library
For the girls: take the pressure off your s.o. by taking him out to dinner and showering him with embarrasing gifts in public. The bigger the teddy-bear, the better. Especially hilarious if he hasn't bought a gift for you.
When you're single and ready to mingle:
If you are single or you're just one of those people who hate hallmark holidays and are against the consumerist nature of Valentine's Day, there are enough things to do this February 14th.
Are you tired of dating? Try the Speeddate Dinner to speed up your chances of finding someone special. Or go to the Speeddating session at the Student Hotel.
De Negende Cirkel is having a Valentine's event and we all know what that means… Alternatively, go to het Feest.
Accept that you're a crazy cat lady and spend the day cuddling cats at The Cat Cafe (even for someone in a relationship this sounds tempting)
Go see "Fifty Shades of Grey" on the big screen at DOT. Maybe you can ask the person sitting next to you what they thought of the movie as a good ice breaker.
Attend ESN's Stoplight Party. Makes life easier if you see who else is single and ready to mingle. Avoid getting rejected, go for green! (or orange, if you like a challenge).
Throw a singles party with all of your other solo friends and have an anti-valentines day
Switch things up completely for a night at the Gender in the Blender party, maybe you'll find your true calling.
Attend the Saints and Sinners party. Determine your own fate as an angel or a devil. Makes for good pick-up lines like "did it hurt when you fell from heaven?"
Celebrate the colour red with red cups at the American Pie Party at Chupitos.
Treat yourself to a self-love day - buy chocolate and a gift for yourself and tell yourself that you are strong and independent and don't need no better half. Ideally postpone this to the 15th, so the Valentine's chocolates are on discount.
Seize the day on Friday and buy all the half-off flowers and fill your room with roses (then tell your housemates you got them from a secret admirer)
Just buy yourself a tub of ice cream and call it a day
Bonus points if you complain to everyone that Valentine's Day is just so commercial and made by Hallmark bla bla bla zzzz.
Sit by your window and throw stuff at happy couples walking past
How are you going to spend valentines day? Let us know in the comments below!
About the author
Danique
Hey! I'm Danique, a Dutch/American studying International Relations and International Organizations with a mild obsession with coffee, cats, and rowing. If you can't find me, look for the girl (almost always) wearing pink and writing blogs.
Comments