The Ultimate Student Bucket List: Make the Most of Your Time in Groningen!
| | |
| --- | --- |
| Date: | 05 March 2019 |
| Author: | Asmo |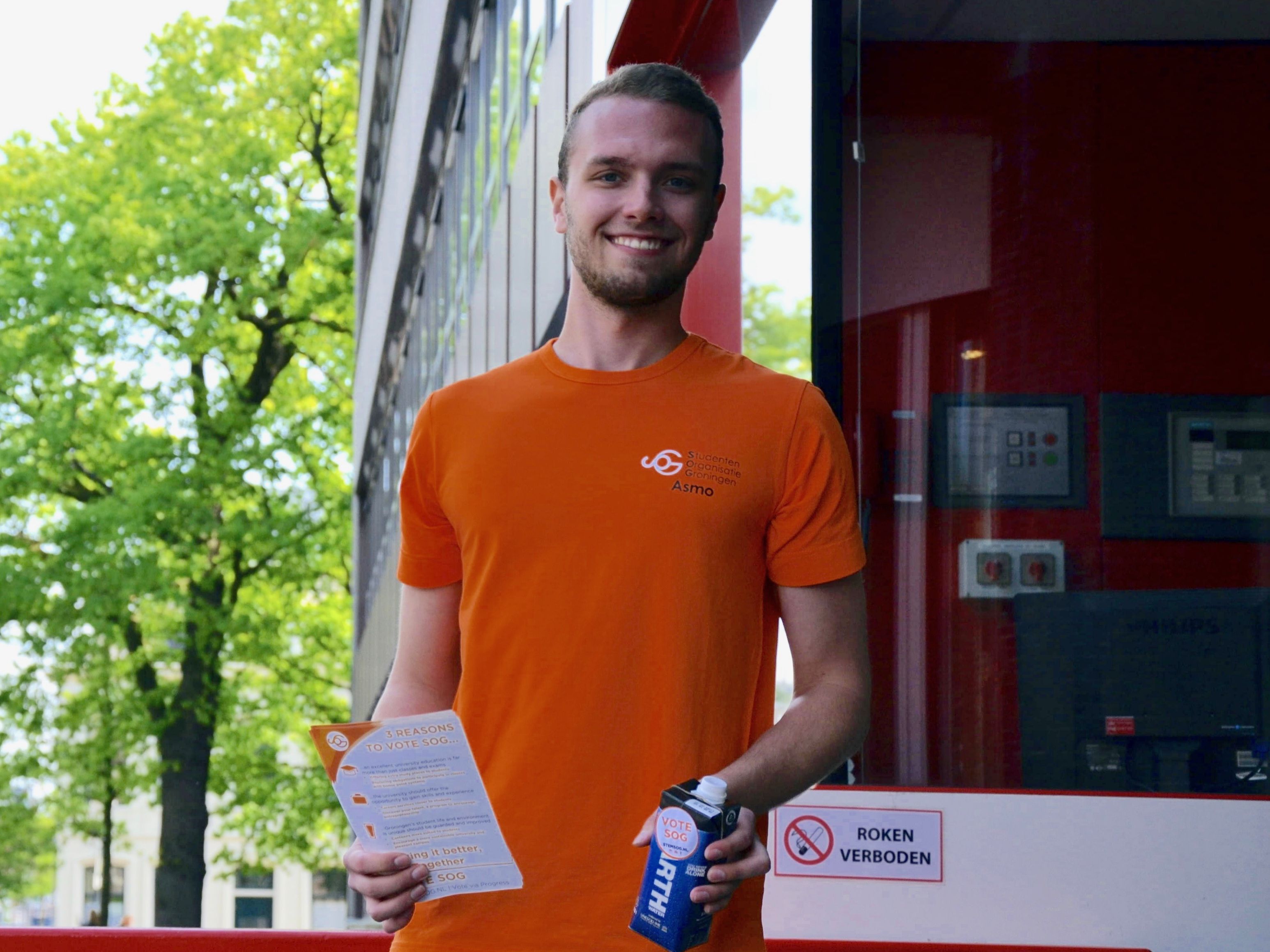 You've probably heard it loads of time - as a student, you'll have the time of your life. Being a student is great, but your parents also regularly assure you that it's all downhill from there. Before you know it you'll be 34, married with kids and you'll never have fun again. Okay, maybe that's a bit too dramatic. Anyway, the point is that you should make the absolute best out of your student life now. Don't know how to? No problem, we're here to help you with these tips:
Eat Eierballen

- Just like deviled eggs but somehow worse. Basically a kroket with an egg in it. Who comes up with Dutch food?!

Prank your roommates -

Man, the stories I could tell you about the

pranks

my roommates and I have played on each other. But I won't since this is an official uni blog. Just one word: iced!

Throw a house party -

I know a lot of people who prefer to attend parties rather than throwing them (less cleaning), but organising your own party will make for the best (and worst) stories, not only on Snapchat.

Karaoke

- It's an embarrassment we all have to experience at least once: Singing at a karaoke bar. I would never admit to loving it, but should we all meet there on Wednesday at 8 pm? Please? Guys?

Try a weird (ACLO) sport

- Your student time is also the best time to be athletic, and ACLO is the right place to work on that summer bod you have been talking about for the last few years. Besides offering a range of different disciplines, ACLO also has many weird sports like shooting, "Pop Show Musical Dance", tapdance, fencing, "bossaball" and even parachuting! On the topic of sports: In the province of Groningen, you can try the local discipline of

wadlopen

(mudflat hiking)

.

If you're super badass, very fit, want to see seals and are not afraid to drown, this is the thing for you.

Volunteer

- Once you have a day job, you'll probably want to spend your nights on Netflix and FIFA. But imagine using all of this time you have now to do something good. A lot of the

student associations

have volunteering projects, but you could also

find your own

. Good for you, good for the world and good for your resume.

Gatecrash a random lecture

- Sneak into a homies lecture to satisfy your inner curiosity and expand your academic horizon. Or just figure out what it'd be like to study Ecology, Psychology or Nanoscience.

Go to a music festival -

Check out

our extensive list with festivals

in Groningen, the NL, Europe and the World. Woohoo!

Visit every club in the Poelestraat in 1 night - W

hy would you do this? There is actually no rational answer for this except because you can…

Graduate

- oh yeah, you're gonna have to do this too at some point.
Do you think we should add something to our bucket list? Let us know in the comments below!
About the author
Asmo
Hey there! My name is Asmo and I'm a Finnish/German student exploring life in the Netherlands. Besides being into photography and politics, I am currently doing my Master's degree in European Law. Oh, and I write blogs as well.
Comments