The Top 10 Dutch Traps for International Students
| | |
| --- | --- |
| Date: | 15 July 2020 |
| Author: | Marije |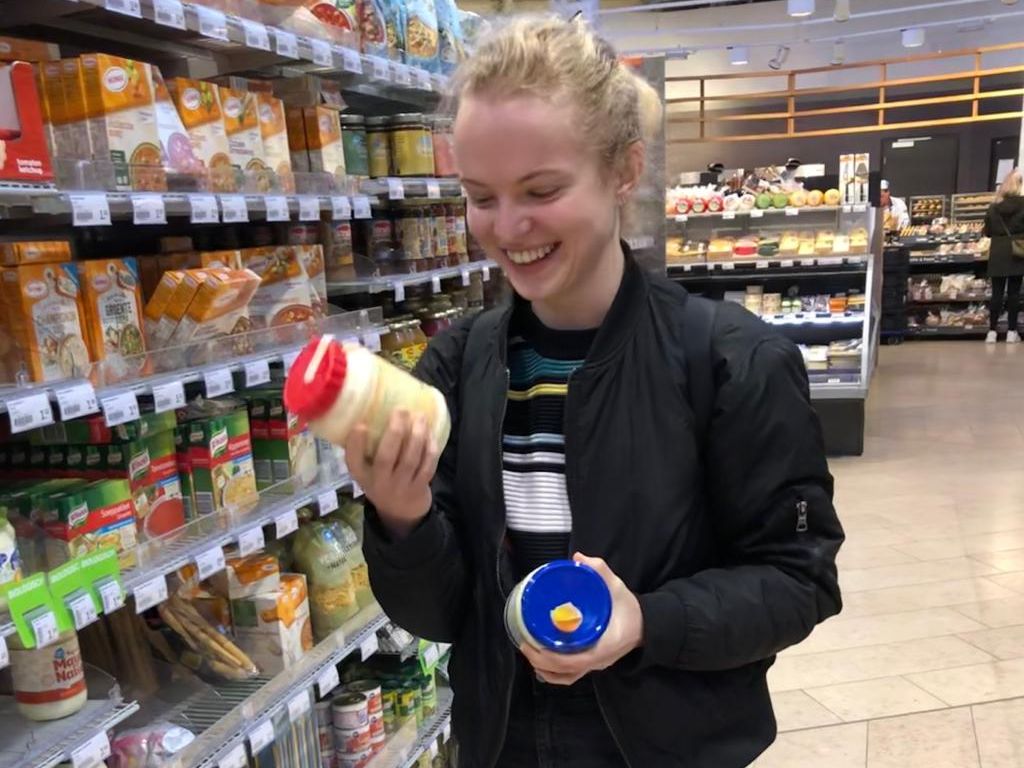 International students coming to study in the Netherlands might have a few stereotypical images in their minds of the country and the culture (cue tulips, wooden shoes and 'not-quite-cafés'). Moving to a different country always comes with an adjustment phase where you realise what you were prepared for is maybe not what you should have been spending all your time worrying about (will I be short in the Netherlands even though I was considered one of the tallest people in my class at home?). Here are the top 10 Dutch traps international students are likely to encounter when they actually move to the Netherlands.
The sandwich culture. It's amazing how many different spreads there are which aren't found anywhere else in the world: ranging from sweet to savoury. Chocolate sprinkles (hagelslag), speculoos, 'gestampte-muisjes', filet americain… All these possibilities lure you to the dark side - yes, unimaginable as it is, I now have sandwiches for breakfast AND lunch almost every single day.

Since we're already talking about food, the epitome of Dutch cuisine is found in all the greasy fried foods. Fries, kroketten, bitterballen, frikandellen, eierballen (stereotypically Groningen: this is a hard-boiled egg, surrounded by ragout, coated in breadcrumbs and fried) and anything else they've decided might be fun to throw into a fryer. What makes these foods all the more alluring? After a night out variations of these fried snacks are easily accessible from a vending machine. All the bad food decisions? Yes.

The amount of mayonnaise that comes with the fries. You just know it's not good for you, but it's just so good.

The bikes. The fastest way to get around the city is to cycle. Dutch students who have cycled their whole lives cycle with practised ease and determination. They know where they want to go and cycle with that purpose in mind. I try to adopt this mindset when cycling around, but for some reason cycling as fast as you can isn't quite the same as cycling with a purpose and knowing where you're going. Especially not at intersections with stop-lights. It's fun to play: spot-the-internationals when the bike light turns green.

Stairs: ridiculously steep stairs everywhere you go. You can't escape them. Planning to move into a new room? Think again. These death traps are just waiting for you to stumble slightly while you're trying to bring up a couch with some friends.

Battling exhaustion after a night at Sunny Beach and Kiwi

Straightforward, casual, and overly-honest in all areas. For example, some lecturers not giving you the hamburger criticism :(, just the criticisms. On the positive side though, at least you know when you get a compliment for your work, it's a genuine one.

I thought I'd have more time to travel during the year to discover different European cities, instead, uni deadlines have become my weekend dates (at least this probably says some positive things about the level of my degree programme)

How to greet people: hugs, cheek-kisses or handshakes? Different cultures have different acceptable routines for when you greet people. In the Netherlands this can be summed up as: new acquaintances are given hand-shakes; friends get 3-point cheek-kisses. The over-familiarity of hugs is a sacred art reserved for special individuals. Only invoke the hug when you're sure it will not scare the Dutchie away with its familiarity.

Sale - The Netherlands has crazy sales. Every time there's a new clothing item for 50% off (or more) at the end of the season I buy it and calculate how much money I've actually managed to 'save'. If you're not good at handling your finances in the first place, the sales will destroy you.




Are there any things you've come across that aren't on this list? Let us know about your experiences in the comments below!
About the author
Marije
Hi! My name's Marije, and I study English Language and Culture. I'm half Dutch half German, but I grew up in Africa (starts thinking of suitable Mean Girls quotes to reference). When I'm not out, studying or writing something, I'm inside, wrapped in a blanket binge watching a new tv-show.
Comments