Temple: The Student DJs new to the Groningen Music Scene
| | |
| --- | --- |
| Date: | 21 May 2019 |
| Author: | Rob |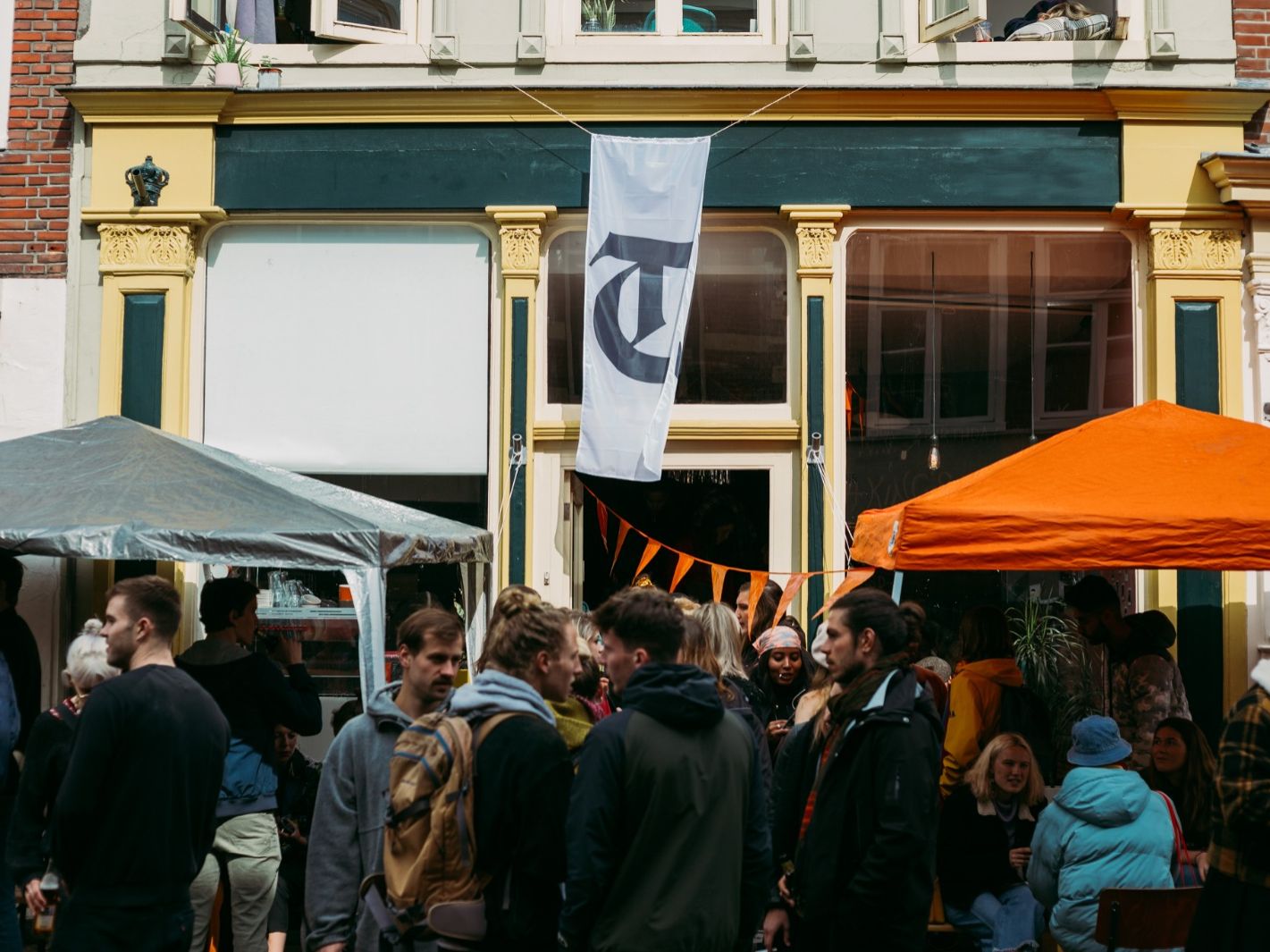 Temple Groningen has seen a rapid rise - the founders have gone from DJing in their student house to hosting a party at one of the most famous venues for techno in Groningen. Temple will be hosting their biggest event yet at Graanfabriek on the 24th May, so I sat down with two of the founders to find out what someone would find at a Temple party and what makes it a unique experience.
Q: What is Temple?
A: Temple is a collective that organises techno parties in Groningen. We are a team of students, DJs and mainly friends who focus on creating audio visual experiences in and around the city. The group is internationally oriented, and we are trying to add some new flavour to the underground music scene here.
Q: How did Temple start?
A: Temple emerged from our desire to see something different in the Groningen music scene. It started casually by us having DJ/mixing session with friends. This evolved to organizing some parties at our student house. Slowly but surely, this attracted like-minded individuals who would soon form the core of Temple. Last year, we decided to take our first serious step by naming our collective and organizing our first party.
All of the members of the Temple team are students. We are internationals, our team consists of Czech, Polish, German and Dutch nationalities. All of us study at the Hanze or RUG. Regarding the planning/balance, we utilize the personal strengths of our team members, usually paired with their expertise gained from their studies. Some members of our team study marketing and others have a strong organizational/artistic background.
The difference between a casual party planning and ours is that we change the location and theme for each party. For example, in March we hosted a party at Lola, the venue strongly resembles French clubs from 19th century like Moulin Rouge. Therefore, we came up with the Moulin Rouge theme. The whole visual of the party like colors and light installations succumbed the theme. We even played some French techno and people loved it. We don't have problems with organizing raves as well. The first official Temple party was an open-air rave situated 30 minutes outside the city center.
It is amazing if we look back and see ourselves DJ-ing for a group of 20 friends at Frascati [student house] and now we are throwing a party for hundreds of people at Graanfabriek. This is really what fuels and motivates us. The group of friends which has been growing and the appreciation we are getting for contributing to the local culture. Since we started Temple, we have noticed some other groups popping up that are trying to follow our footsteps. This proves that we have a desired concept.
Q: Describe what it's typically like at one of your parties – i.e music, atmosphere, general vibe. What can people expect?
A: As we mentioned, we are a group consisting of internationals. This fact is related to the vibe of the party which could be described as very open and friendly. The Temple music direction is unique here in the city. We mix atmospheric dub-techno and techno influenced by Romanian minimal scene. This means that the sound is very groovy, dubby and warm. In our case, the DJs are not the main focus of the party as we strive to offer an audiovisual experience to our visitors. The music is still an important and significant part of the party, but the goal is to connect everything together in order to ensure the unforgettable night. For example, we are known for building our own lights systems to create a specific vibe unique to each particular party.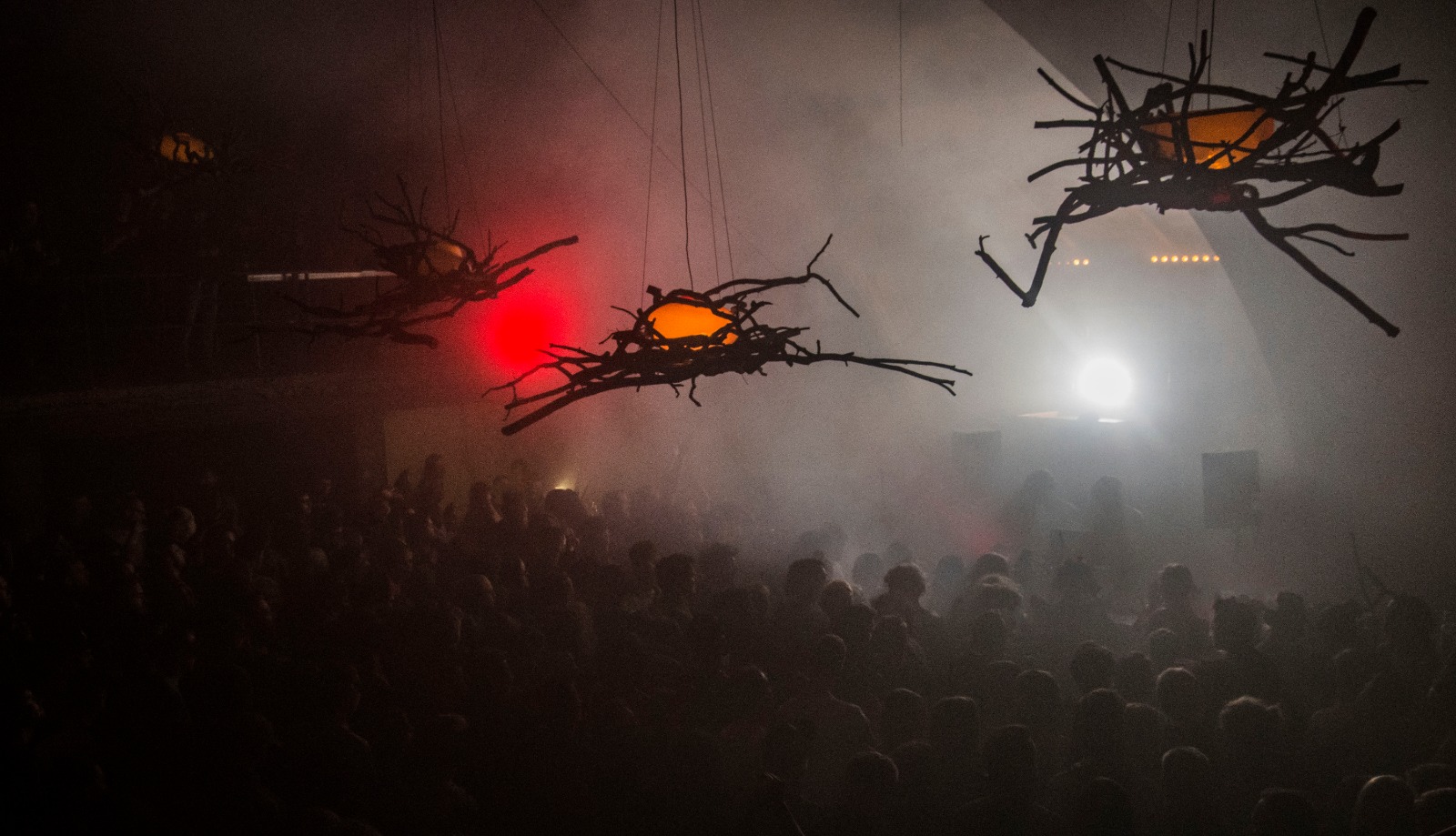 Q: How will this event at Graanfabriek be different to previous events at MasMas and Lola?
A: We chose this venue because of the memories we have from back in the day when it was Paradigm. The Graanfabriek will provide us with the perfect intimate setting for a night full of memories and a glance into the future. Because of the size of the venue, we have a lot of space to play with. At our previous party, we had 600 people attending, they could not fit in the small space at MasMas. Additionally, because we are collaborating with Harmony Rec. . We have received messages from people who are coming from abroad specifically to attend our event. This is why we chose the venue, to house all of our old and new friends. Since its our last party before the summer, we are preparing a breath-taking audio-visual experience that we are sure none of our friends would want to miss. However, we are keeping everything a secret until the final night, so you'll just have to attend to find out.
Q: For this event at Graanfabriek you'll be collaborating with Harmony Rec. Who are they?
A: The people from Harmony are our good friends. They started organizing events in 2014 and have become notorious in Prague's techno scene ever since. Their parties are the peak of audiovisual experiences, something that greatly inspires us. The label is known for its unique sound. For this occasion, we are bringing all members of the label to the city. One of the members from Temple is a co-founder of Harmony Rec. which makes for a strong collaboration.
Q: This is the last party "of the season". What can people expect from Temple in the future?
A: People can expect that the Temple will open its gates again in September. We have already have arranged a few sick locations that our fans will love. We want to keep contributing to the local scene, don't expect us to go anywhere anytime soon.
Catch Temple's next event at the Graanfabriek on Friday the 24th May, check out the event on Facebook or find tickets directly here.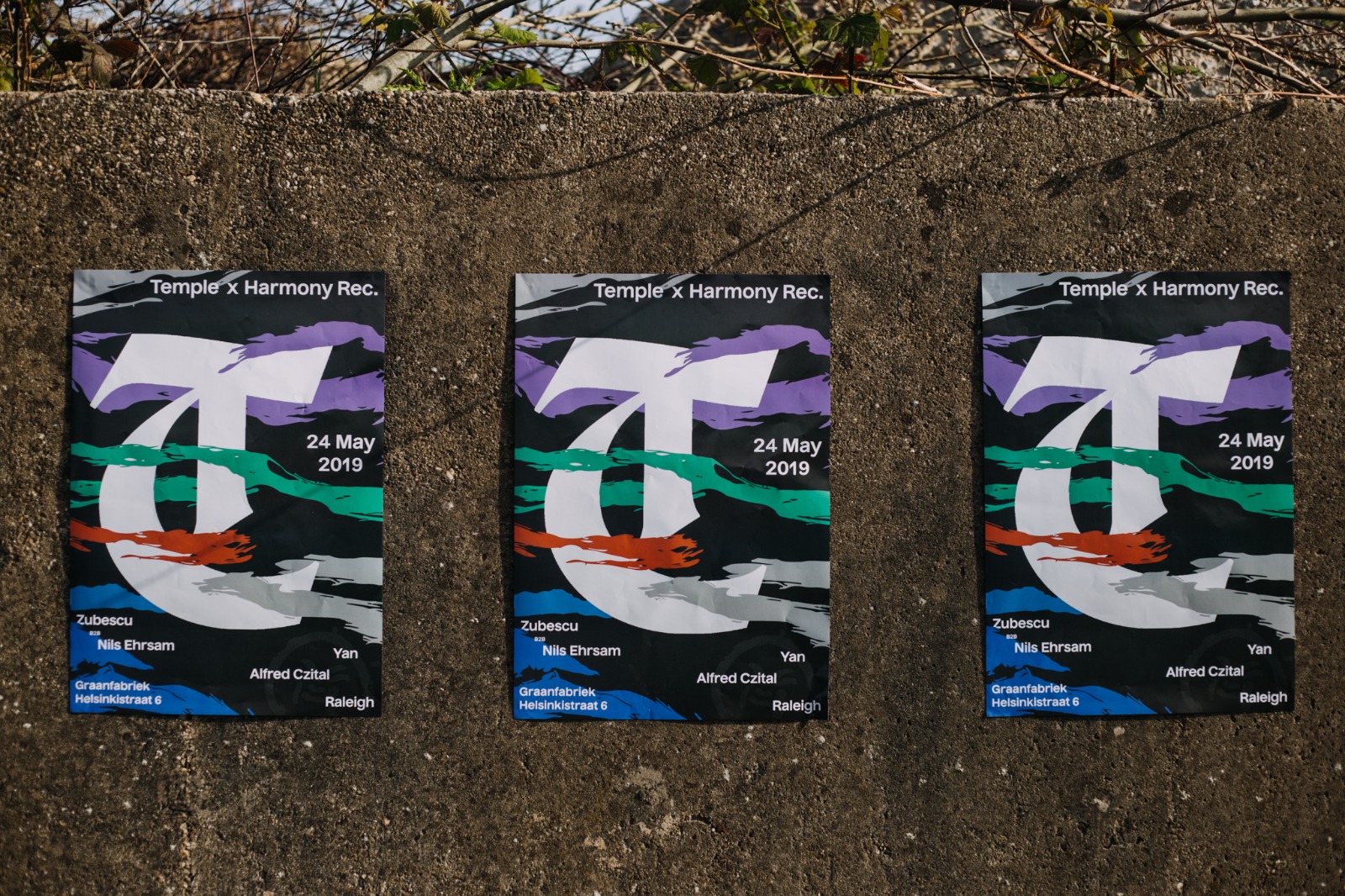 About the author
Rob
Hi I'm Rob!
I'm an English international student living here in Groningen and I occasionally write blogs. But don't worry you won't have to endure my blog writing for long because I'm also a 3rd-year student here (also Brexit). When I'm not trying to dodge deportation, I study European Languages and Cultures and write the occasional thing.