The lowdown on doing an internship abroad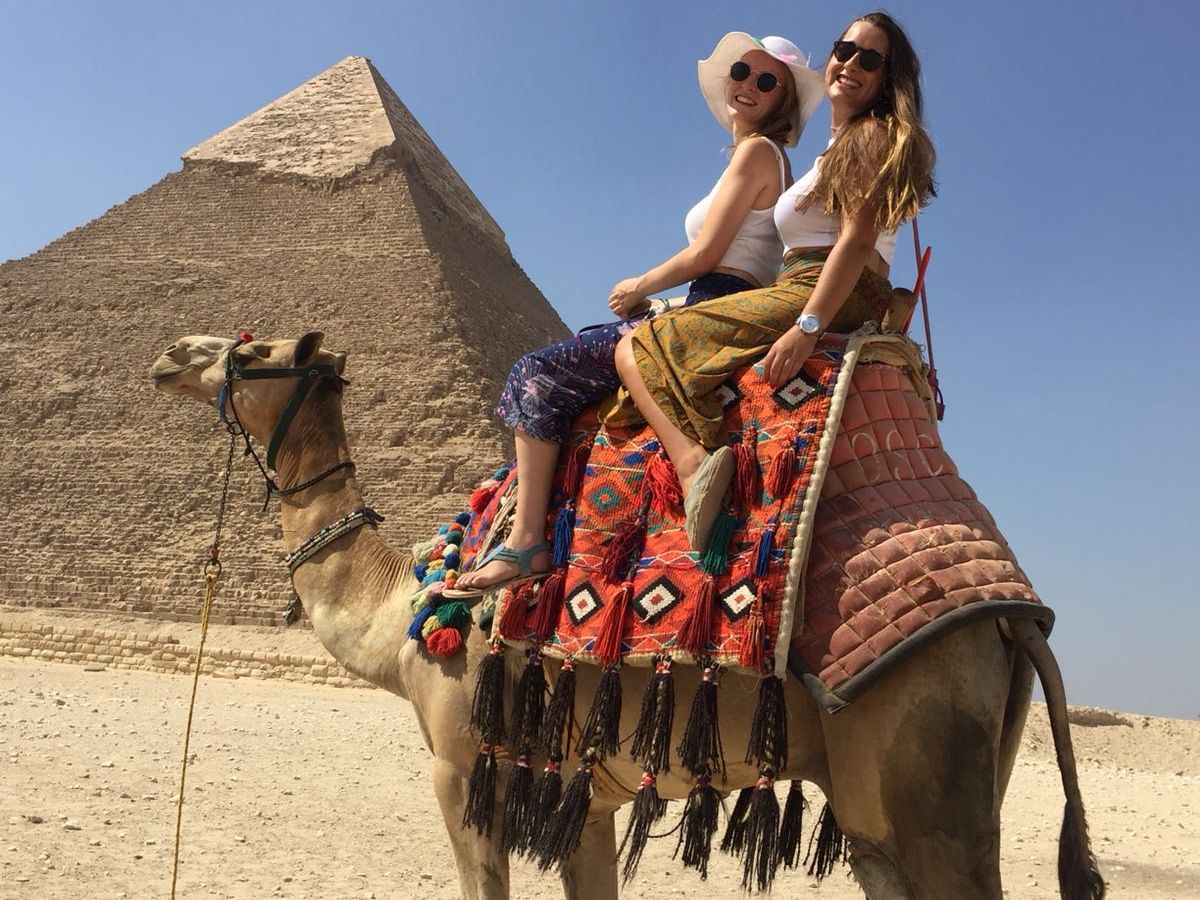 This year, as the buzz of summer break came closer and closer, I decided that I wanted to do something different. I have always been a big advocate of travelling, but the option of going to do an internship in the field of my study (International and European Law) also loomed over my head.
One afternoon I was sitting in the Groningen forum talking about my dilemma between an internship and travelling with a course mate and she said 'Why not combine both?'. To put a long story short, I was dramatically inspired by my friend's suggestion and, with the help of AIESEC, spent the next six and a half weeks doing an internship in an International Law Firm in Cairo.
So, I have decided to use this experience to make a lowdown on doing an internship abroad for RUG students as to whether or not it's worth the time and money, or if it's best to just do an internship at home.
Culture Vulture
1. Being an International student in Groningen that is currently on Erasmus in Greece, I would first like to give the advice that if you are ever given the choice between staying at home or going to another part of the world, CHOOSE THE OTHER PART OF THE WORLD!! Seriously, it won't only take you to extraordinary regions of the planet (I got to see the pyramids!) but it will also broaden your mind culturally and develop your international skills and tolerance, since you'll be exposed to a diverse range of people and learn how to work with them in spite of cultural differences. Although I must admit that the culture shock at first can be a little off-putting, especially when going into the workplace. The boss told us we had to be in the office by 8 am, so naturally, I was there at 8 am. What I didn't realise is that 8 am in 'Egyptian time' meant roughly 11ish, and I had to wait outside the office door for two hours until somebody showed up to let me in. Although this was initially frustrating, I learned to adjust to it and it ultimately turned into a positive situation because I learnt how to adapt to things working differently and it meant I had a couple of extra hours sleep in the morning! (Seriously, the Netherlands should work on being a little less punctual, it's great for my beauty sleep.)
Putting the Brains into Practice
2. One of the major benefits of any internship is that you get to experience 'real work life'. For me personally, the overall practical work experience helped me to gain confidence in myself and my knowledge which sometimes wavers in a classroom and strictly theoretical environment. The experience will allow you to put your already acquired knowledge into practice and see first-hand how your field functions in practice, which made me feel much more secure in my future career confident about going into the world of work. However, doing this abroad comes with an extra interesting twist, since you learn new skills and specific knowledge that you would never be exposed to back home (for example I learnt how to understand Egyptian law. (Unexpected, but very interesting!)
Let's Talk about Moolah
3. One of the major drawbacks that prevents many people from doing an internship abroad is the sometimes-high costs and the ordeal of tracking down an internship that is both relevant to your study and fits within your available time frame, whether that is the summer break or a whole semester. The way I personally tackled this problem was going through an agency. In my case, I went through AIESEC, a completely student-run organisation (so it doesn't break the bank), both here in Groningen and in the numerous host countries that they offer internships in. They have an office located in the University's iShop next to the UB and have an extensive variety of both voluntary work and internships to countries all across the globe, relevant for many subjects, eg medicine, marketing, computer science. AIESEC is also great if you are looking for your internship time to be sociable since you are housed with other interns from around the world.
The Lowdown
4. Overall, an internship abroad offers countless benefits: you can improve yourself as a well-rounded student which looks very good to future employers, whilst at the same time you get to immerse yourself in a new culture, try a whole new pallet of delicious food, and travel on the weekends; what's not to love?
The only real problem is that you can't buy Stroopwaffels anywhere(?!), so be sure to pack your suitcase full of them.
Do you have experiences of an internship abroad or any extra advice to give?
Leave a comment below!
Comments