Staycation guide: how to make the most of your summer in and around Groningen
| | |
| --- | --- |
| Date: | 17 June 2020 |
| Author: | Danique |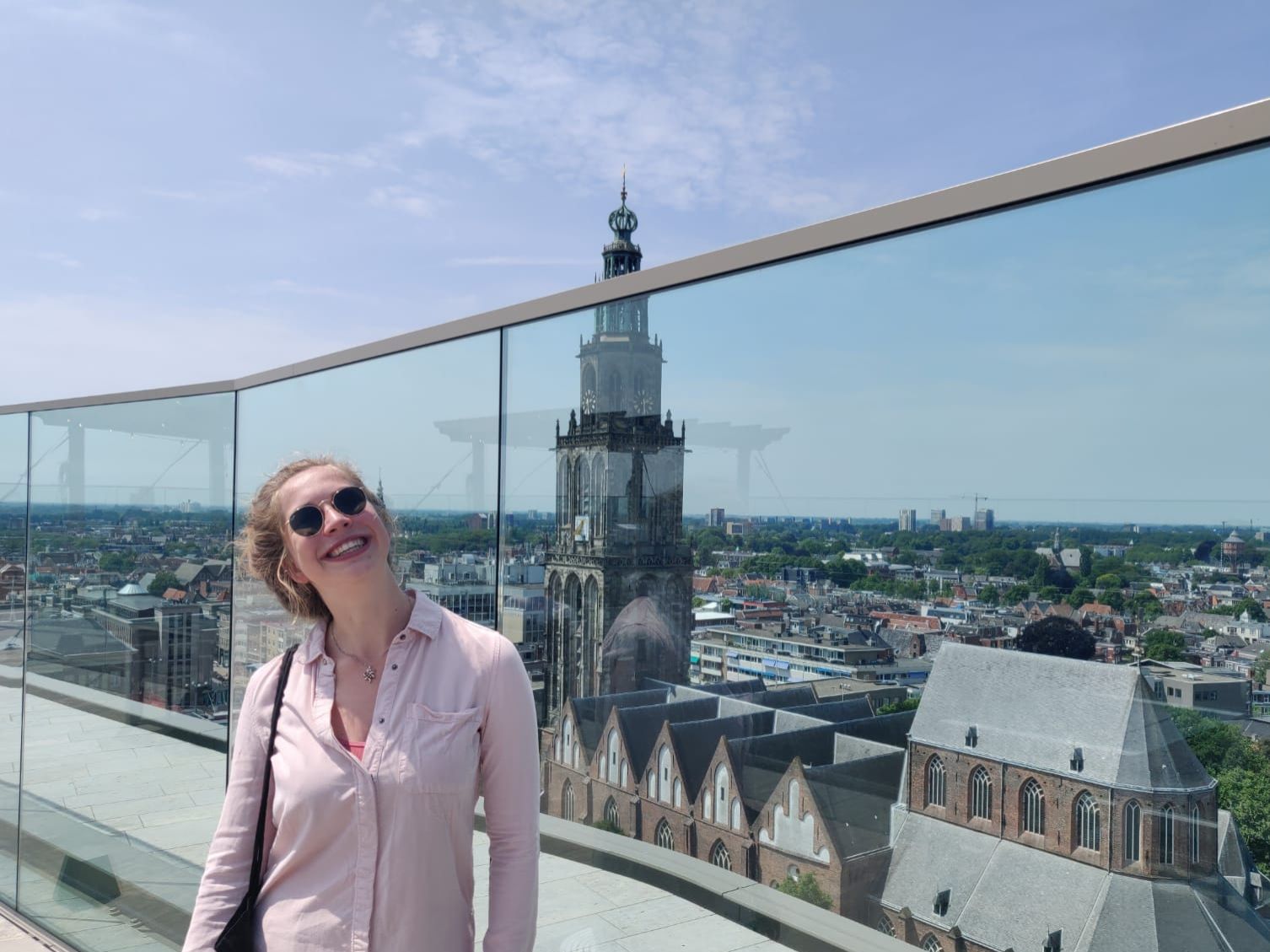 Just like everything else these last few months, this summer's going to be different to what we are used to; traveling far and often simply isn't possible as was the case in most other years. Whereas the Dutch travel ban within most of Europe has been lifted, the Dutch government still advises us to only go abroad if necessary. But that's okay, because it gives us the opportunity to discover things that are close by but may have never taken the time to discover. In this blog, I'll be sharing a few secret hotspots and activities that are all relatively close to Groningen or Leeuwarden which you've probably never heard about.
Nature and outdoors
There are so many getaways to nature close to Groningen! Of course we all know the Noorderplantsoen and Stadspark, but there are so many more nature parks that you can visit in the city.
The Drentse Aa
We know the A-Kerk, A-straat, the Hoge and Lage der Aa, but did you know that they are all named after the river Aa which runs through the province Drenthe? Drenthe is located right under Groningen so is only a short bus ride or a nice bike ride away from the city. Around the river Aa is the National Park the Drentse Aa, a beautiful park which is great for hikes or picnics. There are also plenty of old and beautiful estates you can visit to learn more about the history of the region.
Paterswolde
You might have heard of the Paterswoldsemeer, which is a lake just south of the city. It's located in the town Paterswolde, which is just south of the city of Groningen. The lake makes for great lakeside dinners or drinks at restaurants like the Rietschans, de Twee Provinciën or Paviljoen van de Dame (translates to the lady's pavilion), which makes for a great little getaway from the city (even though it's only a 20-25 minute bike ride away!). Want to get out on the water? You can rent paddle boards, sailboats or motorboats at various locations around the lake.
Hoornsemeer
The Hoornsemeer is another lake a little bit closer to the city, approximately a 15 minute bike ride from the city. The Hoornsemeer is essentially connected to the Paterswoldsemeer, but a few little islands create a kind of bridge between the two lakes. The Hoornsemeer is great for a 'beach' day and swimming, or if you really want to feel like you are on vacation, you can visit the Beach Club Kaap Hoorn.
City Beaches
Don't get too excited by the word beach. Essentially, it's a load of sand next to a body of water in the middle of the city. Next to DOT (the big dome thing near UMCG), we have our own little beach where you can sunbathe or go for a quick swim. It's not much, but it's a great place to cool off without having to bike too far. There is also a new city beach at the Sugar Factory terrain, next to Rebel Rebel hostel, which has a bar and a few hammocks. Great for a beach day!
Nature parks in Friesland
Friesland, the province where Campus Fryslân is located, is pretty remote, so there is so much more room for nature! There are countless nature parks spread across Friesland which are great for walking, biking or just going to enjoy a picnic.
Museums
Did you know that there are quite a few museums in and around Groningen and Leeuwarden, and that most of them have discounts for students?
Groninger Museum: rotating exhibitions and free for students!
University Museum: a broad collection of science, art and cultural exhibitions
Northern Maritime Museum: right in the centre of the city in the A-straat you can learn all about the maritime history of the North of the Netherlands
Open Air Museum 'Het Hoogeland': Discover the rural communities of a 100 years ago in open-air museum Het Hoogeland. Look around 20 old buildings and experience how people used to live and work.
Fries Museum: learn all about Friesland and its history, or see the magnificent work done by Escher in the Frisian museum in Leeuwarden.
Nature Museum Friesland: This museum focuses on nature in Friesland. Four floors full of information, remarkable animals and plants, exercises, games and other surprises invite you to discover the beauty of nature in Fryslân.
Activities
Open Air Cinema
Done with watching Netflix in your room? No worries, we got you covered. Open air movie theatres are making a comeback and our very own Forum has an open air cinema this summer. Alternatively you can visit a Drive in Cinema!
Swimming
If you aren't a big fan of open water swimming at the city beach or the lakes, check out the open air swimming pool at the Papiermolen! It's just behind the station and has lanes for swimming laps and multiple pools for recreational swimming. Because of the corona crisis, you do have to reserve a spot online to prevent overcrowding, but there is almost always enough space.
Climb the Martini Church
While you get practically the same view from visiting the top of the Forum building, climbing the Martini Church is a must if you are living in Groningen. The Martini Church has so much history embedded in it and hiking up all the stairs basically counts as a workout these days, so two birds - one stone!
Explore the canals
Do a boat tour, rent a boat and float through the canals of Groningen or Leeuwarden, or make it into a workout and rent a stand up paddle board! You'll experience the city you live in a completely different way than when you are walking or biking through the streets.
Wadlopen (translate to 'mudflat walking')
About an hour away from Groningen and a half hour away from Leeuwarden lies the Wadden Sea, which is the water between the coast of the Netherlands and the small islands off the coast. When the tide is low, you can actually walk from the coast to the islands. One of the best places to do this is in Pieterburen (there is also a super cute seal sanctuary there!). It's definitely a bucket list activity when you are living in the Netherlands, and it's great for a sunny day in the summer.
I hope I gave all the people who are spending their summers in Groningen some inspiration to make your summer feel more like a real vacation, who knows, maybe it'll be your best summer yet! If you have any other suggestions, let us know in the comments below!
About the author
Danique
Hey! I'm Danique, a Dutch/American studying International Relations and International Organizations with a mild obsession with coffee, cats, and rowing. If you can't find me, look for the girl (almost always) wearing pink and writing blogs.