Sports in Groningen
| | |
| --- | --- |
| Date: | 30 September 2020 |
| Author: | Danique |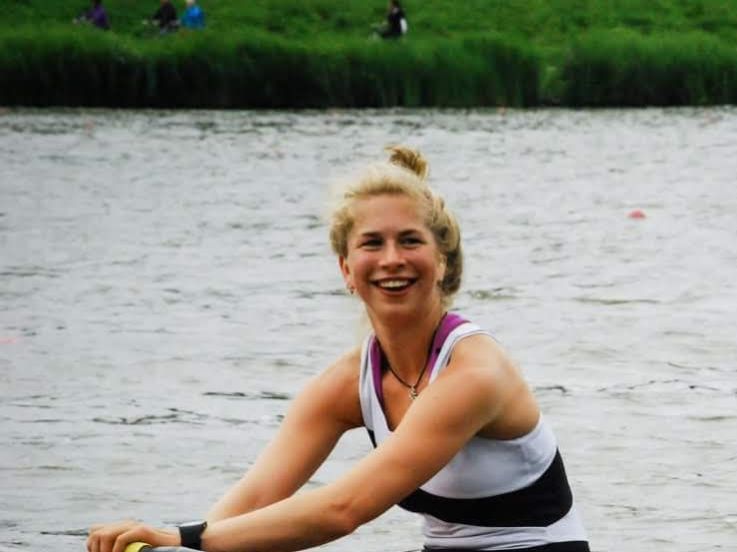 Did you know that Groningen has the one of the biggest sports facility in all of Europe? Groningen is a pretty active city, thanks to the great facilities it offers. This means that whether you'd like to continue your sport that you did before uni, or you'd like to try something completely different - it's possible in Groningen. In this blog I am going to walk you through the different kinds of sports facilities in Groningen and how to use them.
ACLO
You might have heard of it before, but the ACLO is the overarching student sports organisation in Groningen. All of the student sports associations are connected to the ACLO, and it has lots of sports classes and courses. The ACLO has two locations where you can work out, one next to the station at the Frascati residence and one on the Zernike Campus. To be able to make use of the ACLO facilities, you must buy an ACLO card, which is only 59,95 euro per year, which is only 5 euro a month! Once you have gotten your card, you can enjoy unlimited access to the sports facilities and classes. My favourite part about ACLO is the open hours, where you can sign up to join a group class, for spinning, zumba, HIIT, circuit training, yoga, pilates… you get the picture. My personal favourite is labooca, which is short for 'latin bootcamp' but it's really just dancing around for an hour. You can also sign up for open hour sessions for swimming or wall-climbing. You can also book tennis, padel and basketball ball courts if you'd like to have your own tennis tournament with friends. Lastly, there are also courses you can follow. For example, I once took a 10-week boxing course, where I got boxing classes from the boxing association. Other courses include bouldering, fencing, pole-dancing, MMA, squash, salsa and many more
Long story short; there is so much that you can do at the ACLO, meaning there is really something for everyone there!

Sports associations
So as I mentioned before, all of the student sports associations fall under the ACLO. However, you do have to become a member of the associations in order to take part in the activities. There are approximately 50 different sports associations in Groningen, ranging from windsurfing to horseback riding. You can check out all of the different associations here. Joining a sports association is great as you are able to meet lots of different people outside of your study programme or your housemates. For example, I joined the rowing association A.G.S.R Gyas in my first year, where I met tons of great people. Before starting uni, I had never rowed before in my life, but I wanted to try something new. It was so easy and refreshing to start something completely new - because everything was new in my life! Living in a new city is a great opportunity for trying new things. In my third year, when I stopped rowing competitively, I wanted to start swimming again, which I had done before uni. I was able to join the swimming association the Golfbreker, where again I was able to meet a whole new network of great people! Now, in my fifth year, I'm still a member of both of the associations and am still meeting new people every time I go to either.
Gyms and group sessions
Of course, there are also plenty of gyms to join in Groningen. The ACLO has two power-gyms on location, which you have unlimited access to if you choose to purchase the 65 euro per year powerlift membership next to your regular ACLO membership. The most popular ones for students are Basic Fit and TrainMore, predominantly because they are located in the middle of the city center. Other than those two, there are dozens of other gyms to join. A lot of gyms also offer student discounts. For example, the TrainMore offers 5 euro discount per month for students. The BasicFit is great for student houses, as it allows you to share one member card among many different people.
There are also lots of group sessions that you can join, like Bootcamp in the Noorderplantsoen or running clubs. There are countless different activities and are mostly organised by means of Facebook groups. By searching "bootcamp Groningen" or "Running group Groningen" you're bound to find one!
This about summarises sports in Groningen! I hope I've been able to give you a little more insight about the options available in Groningen.
About the author
Danique
Hey! I'm Danique, a Dutch/American studying International Relations and International Organizations with a mild obsession with coffee, cats, and rowing. If you can't find me, look for the girl (almost always) wearing pink and writing blogs.
Comments