Skills every university student should have
| | |
| --- | --- |
| Date: | 19 January 2022 |
| Author: | Blog Team |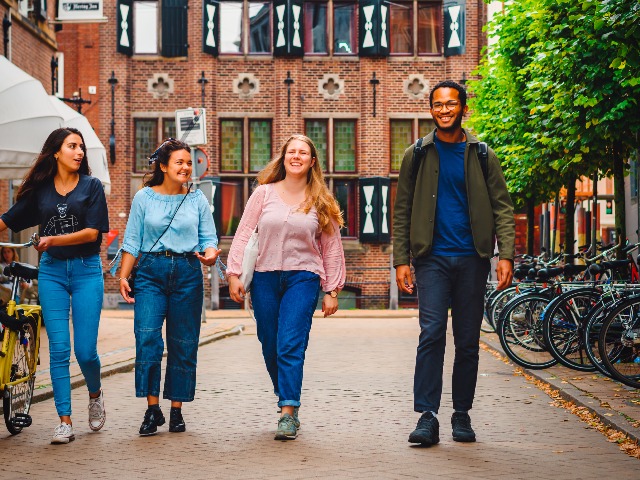 As a university student, you get countless opportunities to learn, whether that's in your classes or by taking on various extracurricular activities. Many of the skills you gain during this time will be very useful in your future career, even if they don't seem directly relevant to your field of studies. Think of being a great team player or knowing how to communicate effectively with people from different cultural backgrounds. These are skills that are beneficial in every setting, regardless of the type of job you'll do or where you'll live. Our student assistants have compiled a list of the skills they consider to be essential for every university student. Keep reading and let us know if there are any skills we should add!
Studying efficiently and effectively - Anna & Maria
After studying for a bit you might have already tapped into the right method of studying for you. Really understanding how you study best can save you a lot of time and stress, especially in exam periods when you want to make optimal use of every second you get.
To start, ask yourself the following questions:
Do you study best alone or with people?
Does it help you to listen to music or do you prefer total silence?
Do you concentrate on your work better in the morning or late at night?
What study methods work best for you? Do you create summaries or are you more of a crammer?
I suggest looking up different study methods online (there are a lot of useful study videos on YouTube!) and ask your friends what they do to get a feel of what might be best for you. Knowing you can work best alone might also influence your study location. Try out the UB, a faculty library or the Groninger Forum to get a sense of where you feel most comfortable and can study most effectively.
Something that can also massively improve your productivity is dividing your workspace and your place for rest in order to condition yourself on when and where you should be working and when you are free to take time off. Additionally, it is important to find the time of the day when it is easiest for you to get into a work mood and organize everything else, like social activities, sport and rest, around that time frame. This helps maintain a sustainable university/life balance.
Networking - Jacky
The easiest time to network in your life so far is probably when you're at university. With all kinds of associations, sports and the many students you'll meet everywhere, it is easy to find conversation openers and to make new friends. It is a great skill for your working life to know how to network. The bigger the network is in your field of experience the more you can benefit from it, whether when looking for a job or asking for external input for a challenge.
Learning to manage your time - Isaiah
A lot of study stress and overload comes from poor time management. Planning out how you will spend your time (and roughly sticking to it, because, let's be honest, stuff happens), helps provide insight into how you work and what you are capable of doing in a specific amount of time. With this information, you can realistically approach your study/ work load on manageable terms and eliminate stress that stems from handing in an assignment at the last second or late night binge studying.
Being proactive - Jessica
Employers love proactive people, that's just a fact you'll notice soon enough. Our time at university is perfect to get comfortable trying new things, because (1) people around you are usually just as clueless as you (maybe they're just better at playing it cool, which is what you're trying to learn here) and (2) there are just so many different things to do and experience. Whether it's a sport you've never heard of or never had the chance to try, taking on responsibilities in a student association with strangers (not for long), a new language class, trying improv comedy… The possibilities are endless and I recommend grabbing the opportunities you get. You'll gain new confidence without even noticing, keep wanting to try new things, and make great friends along the way.


What are some essential skills you have gained during your studies? Let us know in the comments below!
About the author
Blog Team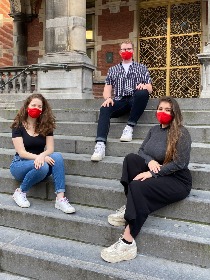 Hi! We are Ariana, Avital and Luc. We write blogs every week and occasionally show our faces on the UG social media! You will probably find us walking through the streets of Groningen taking cringy photos or fawning over cats.
Comments