Practical tips and services for every international
| | |
| --- | --- |
| Date: | 03 June 2020 |
| Author: | Asmo |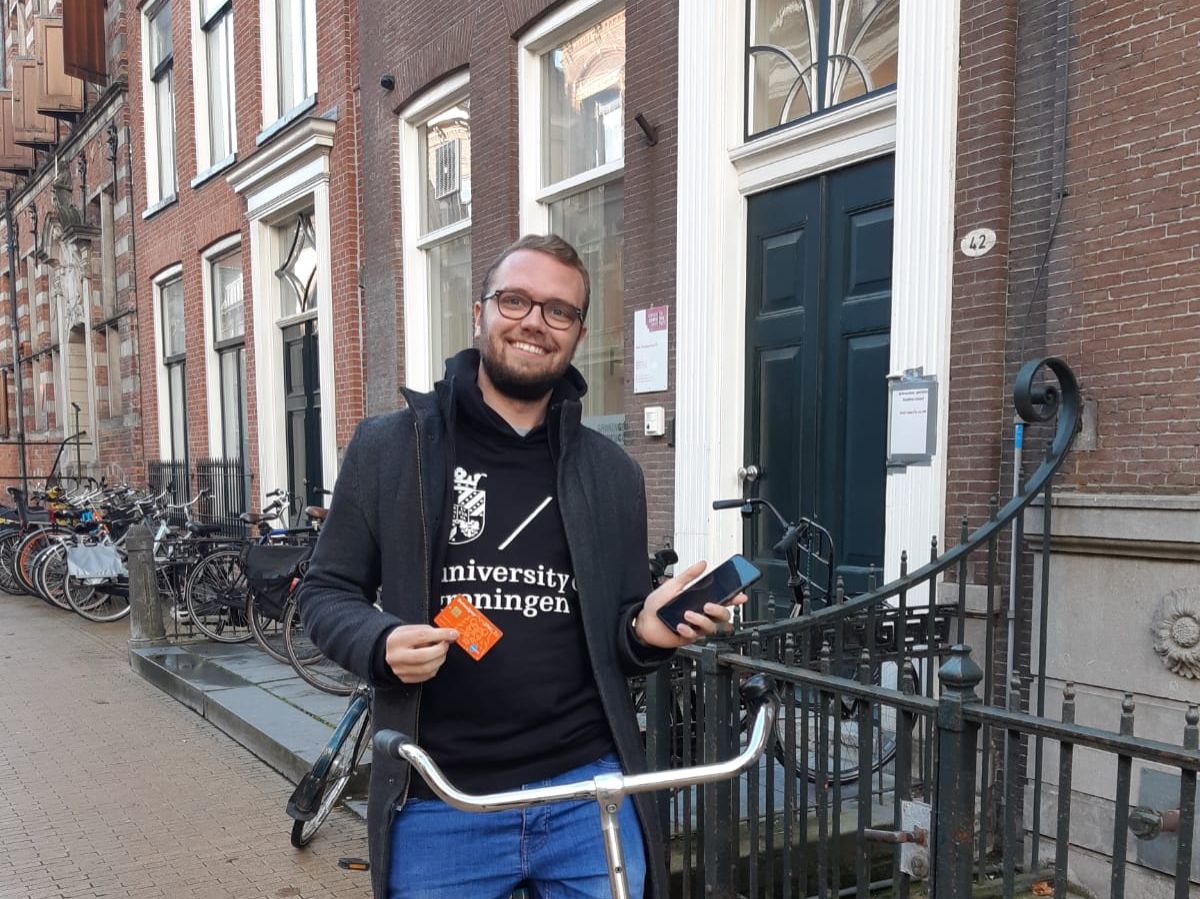 When you arrive in the Netherlands for the first time, there are a bunch of things to take care of. Not only do you have to master the ropes of university life, but you also have to find your way in an entirely new country. Trust me, being an international student myself, I know how difficult this can sometimes be. This is why in this blog, I will share some tips and service providers with you I wish I had known about in advance so that you can kick-start your life in the Netherlands.
Gemeente - Registering
Alrighty, let's start off with the basics. The first thing you should do when arriving here is registering with the municipality. Upon registering, you will receive your BSN number (Burgerservicenummer), which is a social security number that will stick with you for your entire stay here. I'm not kidding when I say that your BSN number is quite literally the foundation of your entire existence in this country. Okay, that might sound a bit too dramatic. But if you don't have one of these, you won't be able to get a Dutch bank account, Dutch phone number, Dutch insurance etc., - you see my point here. For these reasons, registering at the municipality should be the first thing you do before anything else. The best part? It's super easy, as you can book an appointment online right here.
Pro tip: once you have a Dutch phone number and BSN you can apply for a DigiD With this, you can basically do everything with regard to public administration and application for loans or grants from the comfort of your home!
DUO - Tuition fee/Study loan
Once you have settled in the Netherlands, you will quickly notice that a lot of people and government bodies will constantly refer to DUO. Although sounding like a fun family card game, DUO is not very well known for being particularly 'fun' if you ask around. Much rather, DUO is the executive body of the Ministry of Education, which is mainly in charge of distributing financial subsidies and loans for students. And this is where it gets interesting for you. In case you are an EU student, you can apply for a tuition fee loan, which covers your yearly tuition fees in the Netherlands. Should you be an EU-student working more than 56-hours per month, things get even better as then you are eligible for a free rail travel pass, the tuition fee loan as well as an additional loan.
Belastingsdienst - Rent and health insurance benefits
In a popularity contest, the 'Belastingsdienst' would probably make the last place anywhere in the world. That does not come as a surprise, though, as we are after all talking about the Dutch tax office. However, they do not only collect taxes, but also give out certain subsidies for people who need them; so basically it's like a blown-up government version of Robin Hood. For internationals, there are two types of grants that they can apply for, should they meet specific requirements. For one there is the 'Huurtoeslag' (rent benefit) which any resident above 18/23 years can apply for, should their housing and income meet certain requirements (e.g. own entrance etc.). Second, there is the 'Zorgtoeslag' (health insurance benefit) for which you can apply (independent of age) if you have Dutch insurance and meet specific income criteria. Make sure to check both of these out, as this might save you a lot of money!
Swapfiets - Getting a Bike
If you want to get around quickly and cheaply in the city, there is only one option: riding a bike. Although there are various options available to get you going on two wheels, bikes from Swapfiets have seemingly taken over the city in the last two years. The clue here is that you do not buy your own bike, but permanently lease one following a subscription model similar to Netflix - just without all the people leeching off of one account. The monthly fee includes free services, repairs and delivery from or to your house. The best part, however, is that they are very rarely stolen due to their very recognizable design. Keep in mind though, that a lease over several years may likely cost you just as much as buying a new bike with a good lock!
Frently - Tenant protection
If you are having trouble with your landlord or you suspect that you might be overpaying, then Frently is the right address to contact. They have already helped out a lot of students, by initiating legal proceedings against fraudulent landlords. The best part is that they only take a commission for their work in cases where they successfully claim money back that you have overpaid. Beware, however, that in most cases, this will not necessarily benefit the personal relationship with your landlord. On the other hand, getting all that mistakenly paid money back also feels really, really good.
Tikkie - Paying bills
Tikkie is an extremely popular app in the Netherlands, which is kind of new on the scene. Basically, the app allows you to send (multiple) money requests over social media which can then be paid back to you. The big convenience factor here is that you don't need to whip out your 27 digit IBAN code every time you want to ask for a payment. Trust me, the Dutch are very much into this (you can even pay your tuition fees with it!), so you should make sure to download this app and link your account once you have a chance to do so.
Datumprikker - Choosing dates
No matter whether you are planning out a study meeting or a night out, you will sooner or later encounter the Datumprikker. This website lets you indicate the times you are available and then choose the date and time that suits most in the group the best. They even have an English version of the site, which makes it very user-friendly for international students to use.

Do you know any more useful tips or services for international students? Let us know in the comments below.
About the author
Asmo
Hey there! My name is Asmo and I'm a Finnish/German student exploring life in the Netherlands. Besides being into photography and politics, I am currently completing my double master's degree in European law and international law. Oh, and I write blogs as well.
Comments