Our Favourite International Restaurants in Groningen
| | |
| --- | --- |
| Date: | 09 September 2020 |
| Author: | The Blog Team |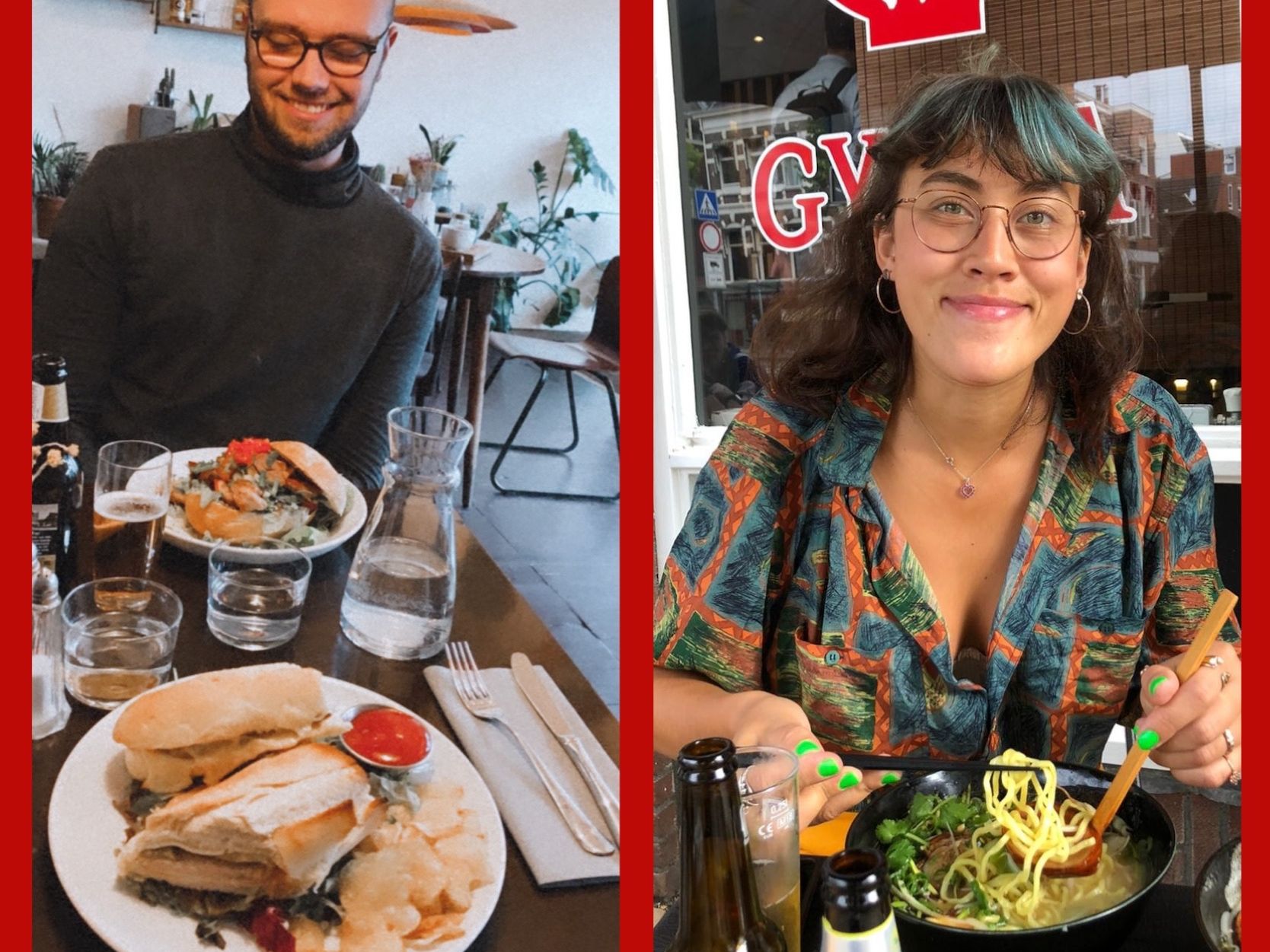 Over the past five years, Groningen's culinary scene has made a huge leap forward meaning there is know a lot more diversity in the types of restaurants that you can find. While there are obviously a lot of places where you can find good old Dutch culinary classics such as 'Stamppot', 'Bitterballen' or 'Erwtensoep', the city also offers a wide variety of international cuisine ranging from Asian to middle eastern. In this blog, we'll share some of our favourite international food places in Groningen and take you on a culinary tour across the world.
Asian
A few years ago there were very few restaurants that served authentic Asian food. However, these days you can find all kinds of Asian cuisines in town like Korean bbq, ramen, jian bing, bubble tea, dumplings, bánh mì, pho and more! If you are looking for a good place to eat authentic Korean bbq or fried chicken, Konbu Jiro is a place you might want to have a look at. Some of our favourite Asian restaurants that are close to the academy building and which have fairly reasonable prices are La Ca (try their bánh mì!) and Magoya. The cheapest takeaway sushi in town can be found at I Love Sushi whereas Yanagi makes a top-notch ramen you'll want to try. As big fans of Indian food, we also have to give a shoutout to De Kleine Moghul who make a great tandoori chicken as well as Kohinoor van India. Oh, and before we forget, Rima Tofu has some great and authentic Indonesian food (made by the sweetest old lady) that you won't want to miss.

Pizza and Pasta
Students thrive and survive on pizza and pasta. Recognizing this insatiable demand, there are a bunch of great places that have taken it upon themselves to give the students what they want. One place that every student knows is De Pastafabriek. Located just a few metres from the academy building, this has to be the most popular place among students, not only because of its location but also due to its very student-friendly prices. Of course, you will also be able to find all the big names such as Domino's, Papa John's and Vapiano in town, but if you are looking for some really great, home-cooked Italian food you have to check out Ariola. Last but not least, serious pasta lovers should pay Gustatio a visit while one of the best pizza's in town can be found at Napoli.
Middle Eastern
There are quite a few places in Groningen which serve really good middle-eastern food, and we're not talking about your average kebab shop around the corner. If you are looking for delicious filled pita's you will find them at House of Pita, which is just a stone's throw from the Forum. Should you prefer a vegan/vegetarian meal, FLFL is the place to go. Besides offering really good self-made falafel, they also make a great shakshuka. If you are looking for something a little bit fancier where you can also go to grab a drink with friends, you might want to have a look at Florentin. Finally, La Mezza has a wide selection of middle-eastern tapas on offer.

Sandwiches and Burgers
Obviously, sandwiches and burgers do not necessarily qualify as 'international food' per se. However, there are so many places in Groningen that serve them that we felt like they deserve a category of their own. Arguably the favourite sandwich place among students is Il Gusto. They are located in between the Academy Building and Harmony Complex, and their mix of location and low prices (including a loyalty card!) make them a hit among students. Another great place for sandwiches is The Smooth Brothers. Although they only have three different sandwiches on their menu, they make the best ones in town in my own opinion (+ they make great smoothies too!)! For a fantastic and affordable burger, you'll want to check out Frietwinkel in the Ooserstraat. Other great places to grab one are The Dog's Bollocks and Wereldburgers.

Obviously there are a lot more great places in the city than we could ever fit into this blog, so feel free to share your favourite places in the comments below!
About the author
The Blog Team
Hey! We're Danique, Marije and Asmo and work together as part of the blog team. Sometimes we go outside and take cringey pictures together for our blogs. So if you see us walking around Groningen together... that's probably what we're doing.
Comments