Our Favourite Holiday Traditions
| | |
| --- | --- |
| Datum: | 16 december 2020 |
| Auteur: | The Blog Team |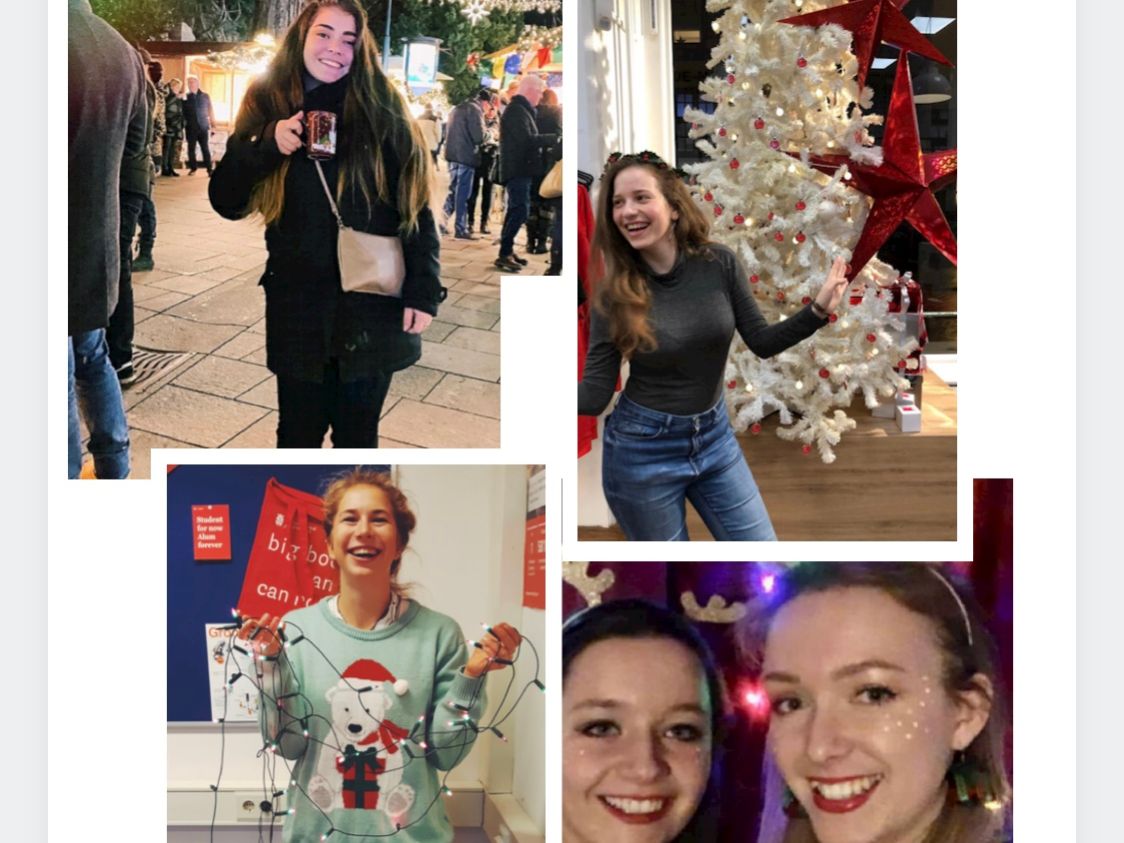 It's the most wonderful time of the year! Even in what is probably one of the strangest years we've all experienced, a few things don't change - like everyone's love for the holidays. While it may be difficult to celebrate just like other years, all of us will still try to incorporate our favourite traditions this holiday season. Below, we all share our favourite holiday traditions from home, and how we might still be able to celebrate those this year.
Danique:
I've always loved the holidays. Now even more so as it will give me a free pass from having to work on my thesis every day! Having lived in the USA has brought some very Hallmark-like traditions for me and my family. Lots of presents around the tree on Christmas morning, a Christmas breakfast with way too much to choose from, and a Christmas dinner where everyone makes a course (my favourite course to prepare is the cheese and cracker platter beforehand). We also always go for a Christmas walk (no matter the weather!) with the family between brunch and dinner. Luckily, I am able to celebrate still with my parents this year, and none of our traditions will be spared. Unfortunately, the big celebration with the whole extended family the day after Christmas is not possible, but I have a feeling there will be some form of zoom or google meet alternative.
Avital:
As a Jew, I celebrate Hanukkah - our festival of lights. Hanukkah involves a lot of oily foods, because one of the things we celebrate is 'the Hanukkah miracle' of the little amount of oil that miraculously lasted for all 8 days of the festival. During these 8 days, we light the Hanukkiah, sing songs, and spend time with our families. The highlight of any Hanukkah is the amount of Sufganiyot and Latkes you can eat. Sufganiyot can best be described as delicious jam-filled doughnuts without a hole. They're warm, they're sweet, they're filling - can you tell I'm getting hungry?! Latkes are little fried potato cakes that can be eaten with various toppings. There's a lot of discussion about which topping is the best one, so let me tell you: it's definitely sour cream!
My entire family lives in Israel, so unfortunately, I can't celebrate with them this year. However, it has been lovely to call my family members, catch up with them over facetime and realise that we're all in the same boat this year. That way, it still feels like we got some quality time with each other, even if it was a little different. Oh, and don't worry, I still consumed all of the oily foods for the sake of tradition!
Luc:
As someone from the Southern Hemisphere, my Christmas traditions are a little different from others. Mine usually consist of a big family meal with loads of meat, potatoes, starch and the inevitable sensation of one's arteries clogging from fats. This is followed by flopping into the pool, which is around 30 degrees celsius this time of year.
Ariana:
Just like Luc, my Christmas has always differed a bit from the 'white, snowy Christmas' idea. Costa Rica has some fantastic weather in December, so if you're not at the beach, you'll be at home enjoying the sun with your family. Of course, our biggest tradition is making tamales. Because it's quite hard to make them on your own, it's actually a family tradition, and each family holds their own tamaleada (tamale-making party) every year. I wonder if this year that I'll be spending Christmas in Groningen I'll be able to continue this tradition… hopefully yes!
Abbi:
Growing up in Australia, my Christmas holidays were wildly different to how they are now. My family and I used to have the tradition of jumping into the pool in our pyjamas and spending the rest of the day in swimwear. However, my family moved to the UK four years ago so we've had to give our traditions a total overhaul. Nowadays, it involves chocolate croissants for breakfast, drinking lots of mulled wine and watching Christmas tv. The one thing that has not changed is the amount of food we eat… and the amount of leftovers we have for days afterwards.
There you have it - all of our favourite holiday traditions! We hope that you will also be able to celebrate the holidays in a way that reminds you of easier times and that you're able to hold some of your favourite traditions. Happy holidays everyone!
Over de auteur
The Blog Team
Hey! We're Danique, Marije and Asmo and work together as part of the blog team. Sometimes we go outside and take cringey pictures together for our blogs. So if you see us walking around Groningen together... that's probably what we're doing.