Our favourite festive movies to watch during the holidays
| | |
| --- | --- |
| Datum: | 25 december 2020 |
| Auteur: | The Blog Team |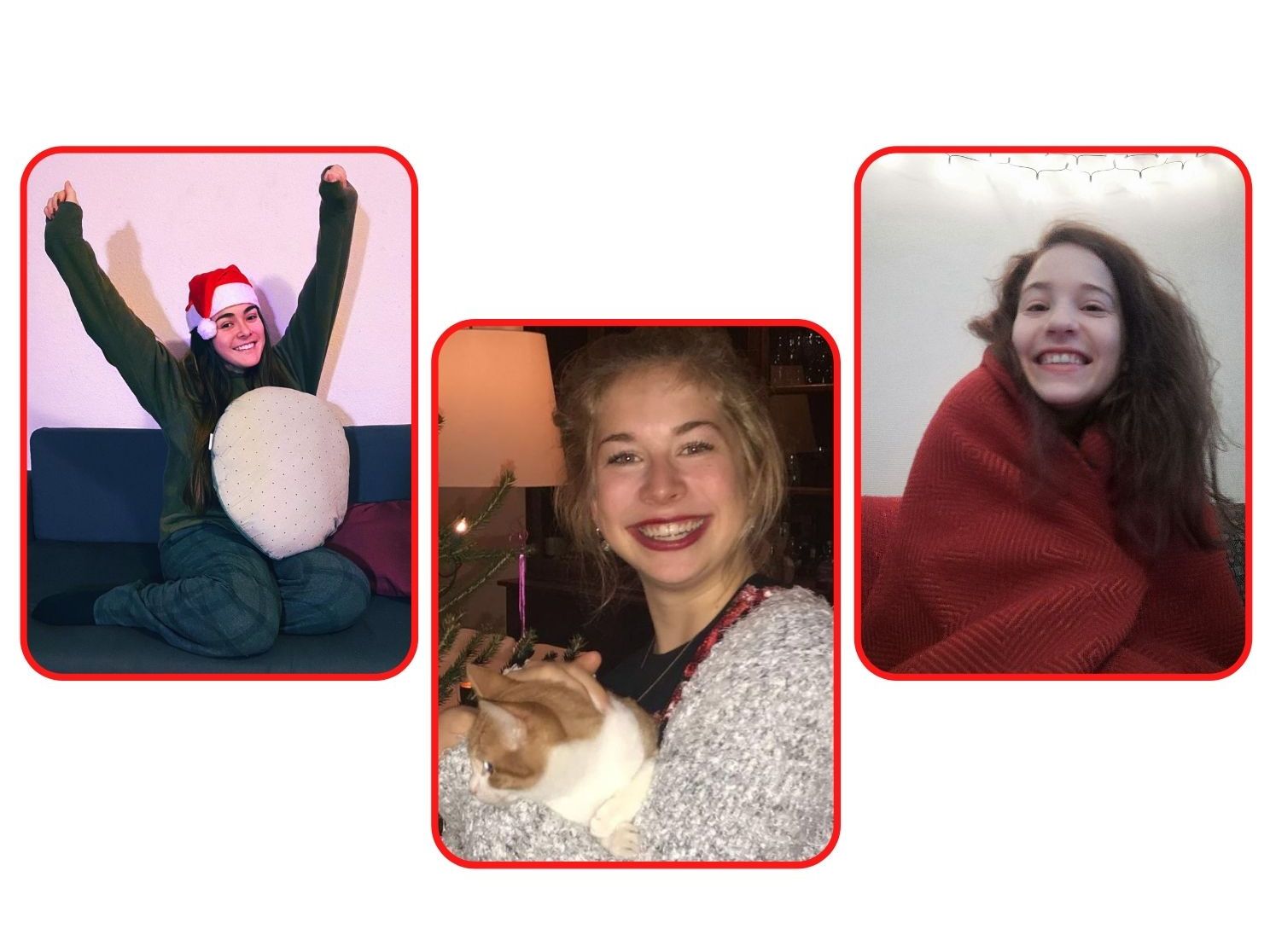 Now that our long-awaited winter break is finally here, we have all the time in the world to curl up on the sofa with a blanket and a cup of tea or hot chocolate, and just watch festive movies all day. In order to make sure you aren't bored in these two weeks, we have compiled a list of our favourite festive movies. These are perfect for a fun socially distanced movie night with friends using Netflix Party!
Avital:
The Holiday (2006)
If there's one movie I rewatch every winter, it's definitely The Holiday. From the moment I first saw it with my mother years ago, I've just loved how festive and cosy it was. The movie tells the story of two women who are completely fed up with the men in their lives and decide to swap houses for the holidays. One lives in a huge mansion in Los Angeles, while the other has a tiny cottage in the Cotswolds, in England. The movie is filled with funny and relatable moments (like this one), heart-warming new friendships and a very festive soundtrack. It never fails to cheer me up, no matter how many times I've already watched it. And yes, I do know every single word by now.
Home Alone 3 (1997)
The Home Alone series is excellent for a good holiday binge. My absolute favourite is the third one, I just remember watching that one for the first time with my family so it's a bit more special to me. The story is always the same: a young boy is left behind by his family and is then - you guessed it - home alone for the holidays. Two burglars attempt to rob the family's home while everyone is gone, but the boy (Alex in this movie) sets elaborate traps for them. If you've never seen these movies, where haaaave you been (to be read in Molly Weasley's voice)??? I highly suggest this one for a good laugh.
Ariana:
Love Actually (2003)
You know those types of movies you can watch over and over again, and somehow still enjoy them? Love Actually is one of those for me. Every Holiday season, I'll end up watching this Christmas classic which holds 10 stories in one. Mostly what makes this movie great is the amazing cast it boasts! (hellooo: Kiera Knightley, Hugh Grant, Colin Firth, Emma Thompson, Alan Rickman AND Liam Neeson, all in one film?) It's like they hand-picked all the best Brits and shoved them all into a film. If you're looking for a heartwarming, sometimes tear-jerker, but still really fun movie - this one's for you. Enjoy it with a warm cup of hot chocolate, some popcorn, and you're guaranteed a fantastic night.
Harry Potter (2001-2005)
Yes, I am aware that the Harry Potter movies are not specifically holiday-themed. However, there's something about them that always makes them feel extra festive to me. In films 1-4, Harry spends Christmas at Hogwarts. There's plenty of snowy scenes to remind you of a beautiful White Christmas, and of course Hogwarts's Christmas decorations are always a feast for the eyes. If you're bored during the holidays, a Harry Potter marathon is never a bad idea!
Danique:
The Polar Express (2004)
If you haven't seen The Polar Express, you're missing out. It's one of the cutest Christmas movies there is! The Polar Express is about a boy who is doubting if Santa is real, and sees a mysterious train bound towards the North Pole pass through his town on Christmas Eve. He gets invited aboard by the conductor and joins other kids who are also doubting their belief, and together they all go to the North Pole to visit Santa Claus. The whole journey to and from the North Pole is really heartwarming and cute (and has a killer instrumental soundtrack). The Polar Express is one of the first completely computerized movies, and features real actors like Tom Hanks, which have been computerized by live-action motion capture animation. It looks super low-budget compared to all of the CGI we are used to these days, but back then it was really impressive to see a digital Tom Hanks and see such a 'life-like' animated movie. The tagline of the movie is 'for those who believe', and I think we all need a little bit more of that after the year we've had.
New Years Eve (2011)
You either love it or you hate it - New Years Eve (applicable for both the movie and the actual holiday). The movie New Years Eve is from the same producers who brought us Valentine's Day. Both films star countless famous actors and actresses (like Jon Bon Jovi, Halle Berry, Zac Efron, Sarah Jessica Parker, Katherine Heigl, Ludacris, and more) which are all in some way linked to each other through five or six different story lines, all in New York City for New Years Eve. Come to think of it, it's kind of like a knock-off of Love Actually, but then American. Nonetheless, what I like about the movie is the cheesiness of it, you know that all the storylines are going to get their happy ending. It's honestly as feel-good as it gets when it comes to holiday movies! It also has a great track thanks to Bon Jovi. If you're looking for a feel good movie to compensate for the lack of partying we'll be doing this New Years, I definitely recommend.
What are your favourites? Have we missed any classics on our list? Let us know!
Over de auteur
The Blog Team
Hey! We're Danique, Marije and Asmo and work together as part of the blog team. Sometimes we go outside and take cringey pictures together for our blogs. So if you see us walking around Groningen together... that's probably what we're doing.