Moving to Groningen during Corona Times
| | |
| --- | --- |
| Date: | 30 June 2020 |
| Author: | Ariana |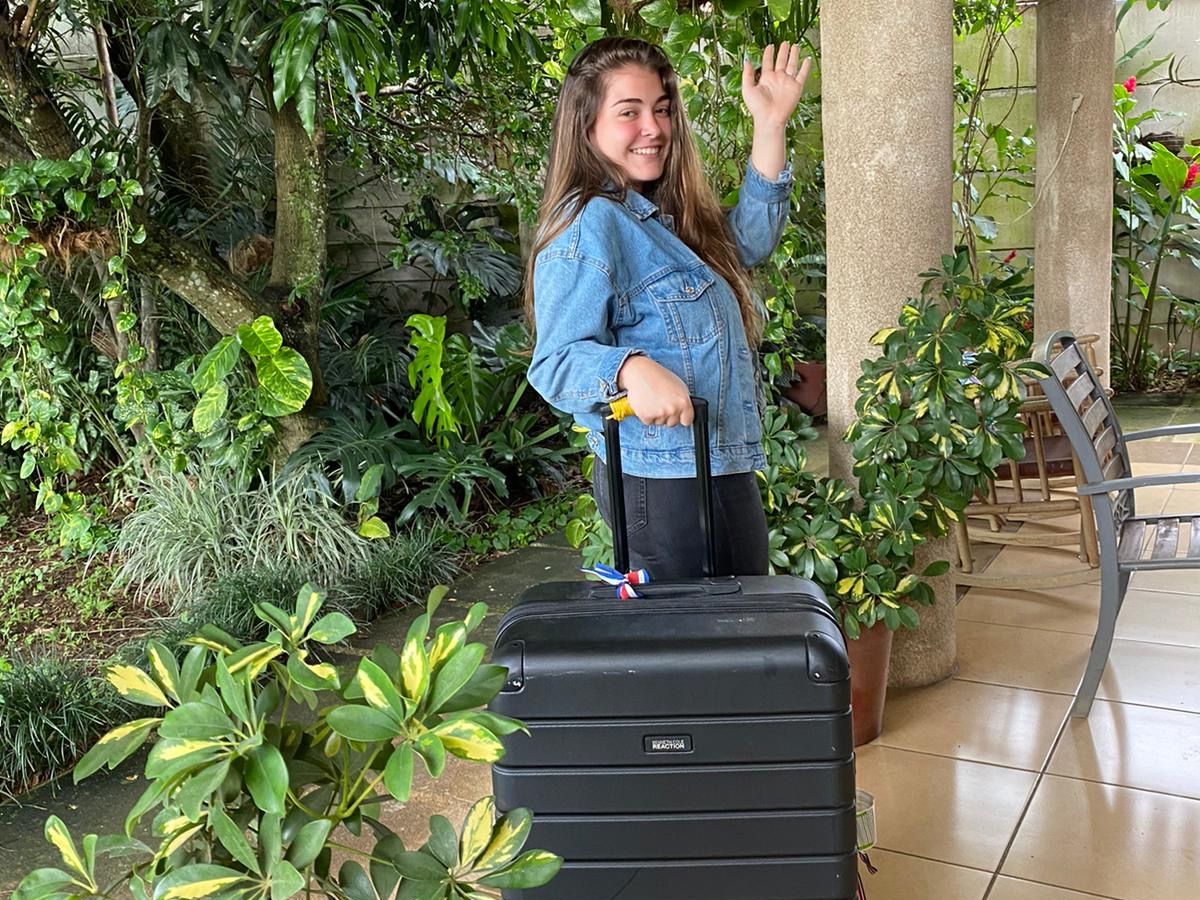 Despite being at home for most of the time, it somehow feels like the weeks are passing by faster than a bullet train. July has suddenly arrived, which means two things: we have officially entered the second half of 2020, and you're closer to your first days as a UG student! By now, we're certain that this year will be a little different. If you're moving to Groningen this summer, you probably will not have the same experience as all the past first-years, but that doesn't mean your experience can't be great. Here are some tips and ideas to make the most out of your move to Groningen:
Before you leave
Be as flexible as possible
If you didn't catch the memo, the biggest lesson that this situation has left us with is "anything can happen". Now, this can be either great or bad. At the moment, regulations are changing across the globe constantly. That means that when planning your move, time is your best friend. Don't leave things until the last minute. For those of you who are non-EU, maybe you're experiencing some stress trying to figure out when you'll be allowed to fly into the EU. Time will change these things, so stay in contact with your embassies and airlines, and you'll certainly find a solution. For those of you who are EU citizens, traveling across some countries is now possible. However, don't be fooled, it's best to plan and travel with anticipation than to be disappointed later. Again, anything can happen, so if you're traveling by plane, train, or car, allow yourself enough time for any unforeseen circumstances. If Dutch trains were cancelled all the time before this situation started, imagine now.
Secure housing before hand
I've heard stories about students who arrive and crash at an airbnb/hostel for a few days while they househunt. While this might have worked in earlier years, it might turn out to be a bit more complicated this time around. Visiting multiple houses for viewings might not be a good idea, for your safety and the safety of the tenants. Furthermore, moving to a new country is stressful enough already. With this situation shaking things up a bit, it's become a bit tougher. You don't want to add the cherry on top by arriving without knowing where you'll live in the middle of a global pandemic. Be prepared! For any questions in finding accommodation, check out this page.
If I didn't stress this enough, be prepared!
Nah, don't worry, I'll stop bothering you with the lecturing. This is just a friendly reminder with all the practical things you might want to get familiarized with before arriving. Finding your way around public transportation in the Netherlands can be very easy: you can plan your train schedules here, or on this app on your phone. If you wish to use buses, you can check the schedules and the routes here. For those of you who will arrive in Groningen and won't have any data or cellular service, these are some of the points across the city where you can find free wifi with your student login details. As a tip, download the Groningen map on Google Maps so that you can find your way across town while being offline. Don't know what to pack? Check out this blog with the most accurate suggestions. Oh, and one last thing: remember that it is required (by law) to wear facemasks on public transportation. Don't forget to bring one with you!
Welcome to Groningen!
Moving into your student accommodation
Every year, hundreds of students pass through IKEA to buy the exact same sets of glasses, kitchenware, and duvet covers (the cheapest ones obviously). However, some people still don't feel safe going into stores for long periods of time, and that's okay. If you feel uncomfortable because of COVID-19, you can always order everything online. Likewise, other stores such as HEMA, Mediamarkt and bol.com, are also places where you can get furniture or appliances and order them online. For those of you who are looking to save, Facebook Marketplace and Mamamini are fantastic options. By buying used items, you'll not only be saving some money, but also contributing to the environment. Just make sure to clean everything down thoroughly before settling in! Moving in is obviously a process, so take your time. If you're going to be living with roommates, (or neighbors in a student residence) maybe ask them for help if it gets too tough. It's always fun to get to know a person while you're desperately trying to figure out how to assemble an IKEA closet.
Getting to know everything (and everyone)
If you've been keeping up with the news (or our blogs) you might have heard that Groningen is slowly opening up again. Most of the places from our bucket list for first years will be open once again, but there's also new additions like the Forum, which you won't want to miss! When you visit these places, please make sure that you are following all the necessary regulations. Also, take your time to discover the city. Especially now that things are different, it might not be a good idea to go on a Groningen in 24-hours kinda tour. Take your time, the buildings will still be there. As for getting to know other people, don't worry! Introduction weeks will still happen in a hybrid manner, meaning you'll still get to know other groups of students. There is also an official Facebook group for the 2020 Prospectives, where you can meet other students and find links to WhatsApp chats for your programme, your student residence, or even your country. Furthermore, you can always meet up with your new friends to socialize around the city, all you have to remember is to stay 1.5m apart. If you're interested in what the introduction weeks will be like this year, or how to make friends during these times, make sure to check out the upcoming blogs this week.
Adulting stuff
Last but not least, once you move to Groningen, you'll most likely have to do a couple of administrative processes, such as finding a new cell phone contract, registering with the municipality, or creating a new bank account. Most of these processes you can begin online. For municipality & bank-related aspects, you can reserve an appointment online. With cell phone plans, you can order them online and receive everything by post to your home.
Moving to Groningen might be a tad different this year, but it doesn't have to be a bad experience. With proper planning, you'll get to experience the best things that Groningen has to offer.
About the author
Ariana
Hey! I'm Ariana and I'm a Costa Rican student with a passion for photography, dancing, and cute dogs. Aside from writing blogs, I'm doing my Bachelor's in Media Studies. If you see me around smiling at my phone, I'm probably looking at memes (or cute dogs).
Comments