Lustrum gala outfit inspiration: Iconic 90's outfits
| | |
| --- | --- |
| Date: | 22 May 2019 |
| Author: | Danique |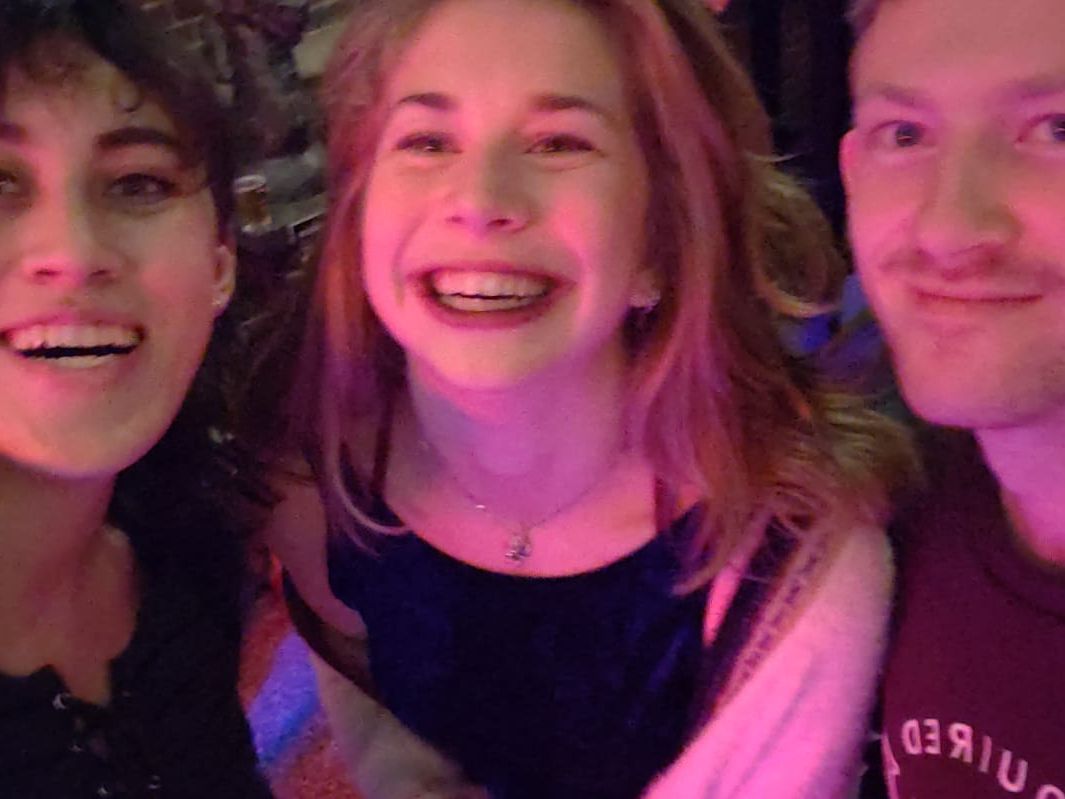 As you're probably aware of by now, it's the University of Groningen's 405th anniversary. The university is organising a gala to celebrate. The theme? The Nineties. Last week I already wrote a blog about what to Expect at the UG Gala. Not too sure what you want to wear to the gala? I am here to help you with these iconic looks from the 90s that you'll know from TV and outline (for your convenience) how you can put the look together as well.
Friends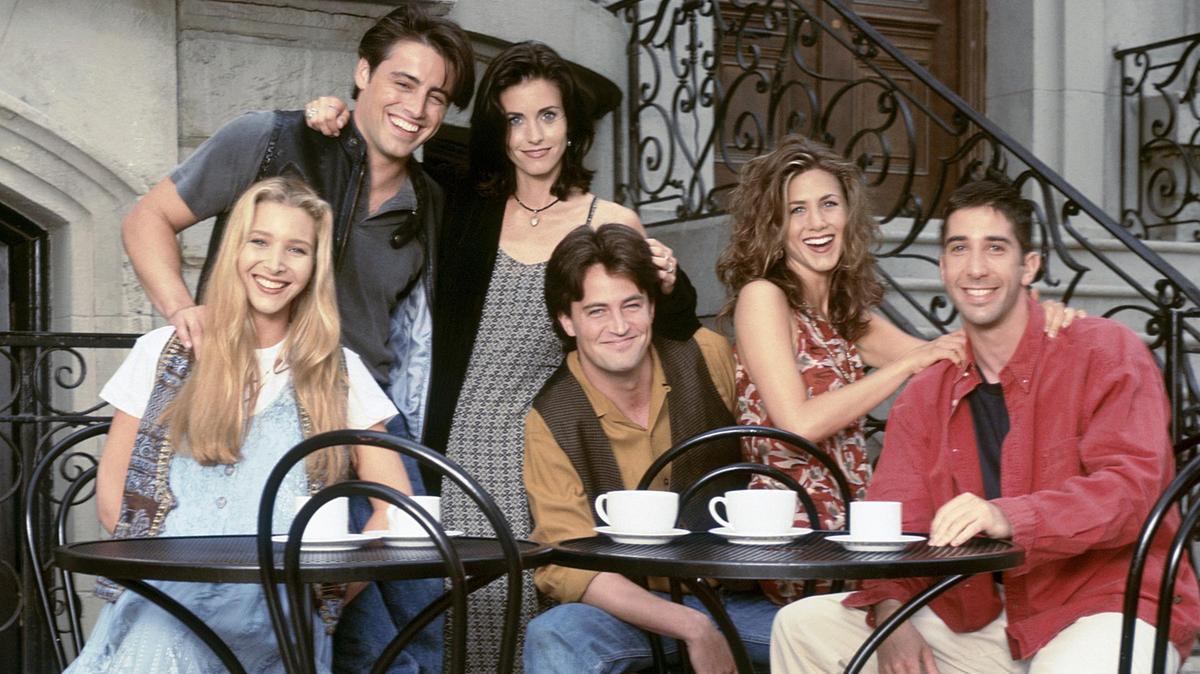 What was this show?
No summary needed. Everybody knows Friends. Hands down the funniest show I've ever seen, even though it's already 25 years old. Chandler's sarcasm really can't be topped in any other comedy show.
The fashion:
While rewatching Friends, I was sometimes surprised by the variety of interesting outfits that were (assumably) socially acceptable - just try googling "Phoebe Buffay outfits" or "Chandler Bing" outfits. Tight dresses, spaghetti straps, and interesting prints were definitely a reoccurring thing throughout the 10 seasons for the female characters. For men, it's definitely sweater vests, oversized blouses, and ties. Almost every episode you can spot Chandler in a sweater vest.
How to recreate this outfit:
Women: tight dress, prints, spaghetti straps
Men: oversized blouse, sweater vest, big tie
Fresh Prince of Bel Air
What was this show?
Will Smith's debut - the theme song was stuck in everyone's head - it's a feel-good comedy where Will is adopted by his rich uncle and uncle's family. Good for laugh's but also some sentimental moments.
Fashion:
Looking back at the clothing worn in the Fresh Prince of Bel Air hurts your eyes - every single color combination was possible, and the more colors the better. Lime green and lemon yellow shirt with a matching hat will bring you back to the '90s! Don't forget to accessorize with some gold chains or a mini-globe necklace. Warning though - this look colorful hip hop look might only work for Will Smith.
How to recreate this outfit: mixing colors that definitely don't match, gold accessories, baseball caps. Pro-version: do Carlton's dance all night.
Full House
What was this show?
You might have seen Fuller House come by on your Netflix, the sequel of the original Full House. The show is about how two brothers and their best friend raise three daughters, with the famously sexy John Stamos (also known from You).
Fashion:
Men can channel uncle Joey and wear their groovy-est dress shirts. Think fancy bad shirt night. You could also copy Uncle Jesse's sway, but only if you actually look like a young John Stamos (also: call me if you do). Pro-tip: you might not want to dress up like Becky because of her recent issues with the law - but any of the kids' outfits and hairstyles would work too.
How to recreate this look:
Women: bows in the hair, frilly shirts, flower prints
Men: dad shirts (preferably plaid print), oversized jeans, huge glasses… basically, anything that will make you look like a goofy dad (maybe asks your dad for a picture of what he wore in the '90s). Go all out and cut your hair to achieve bowl-cut bangs.
Beverly Hills 90210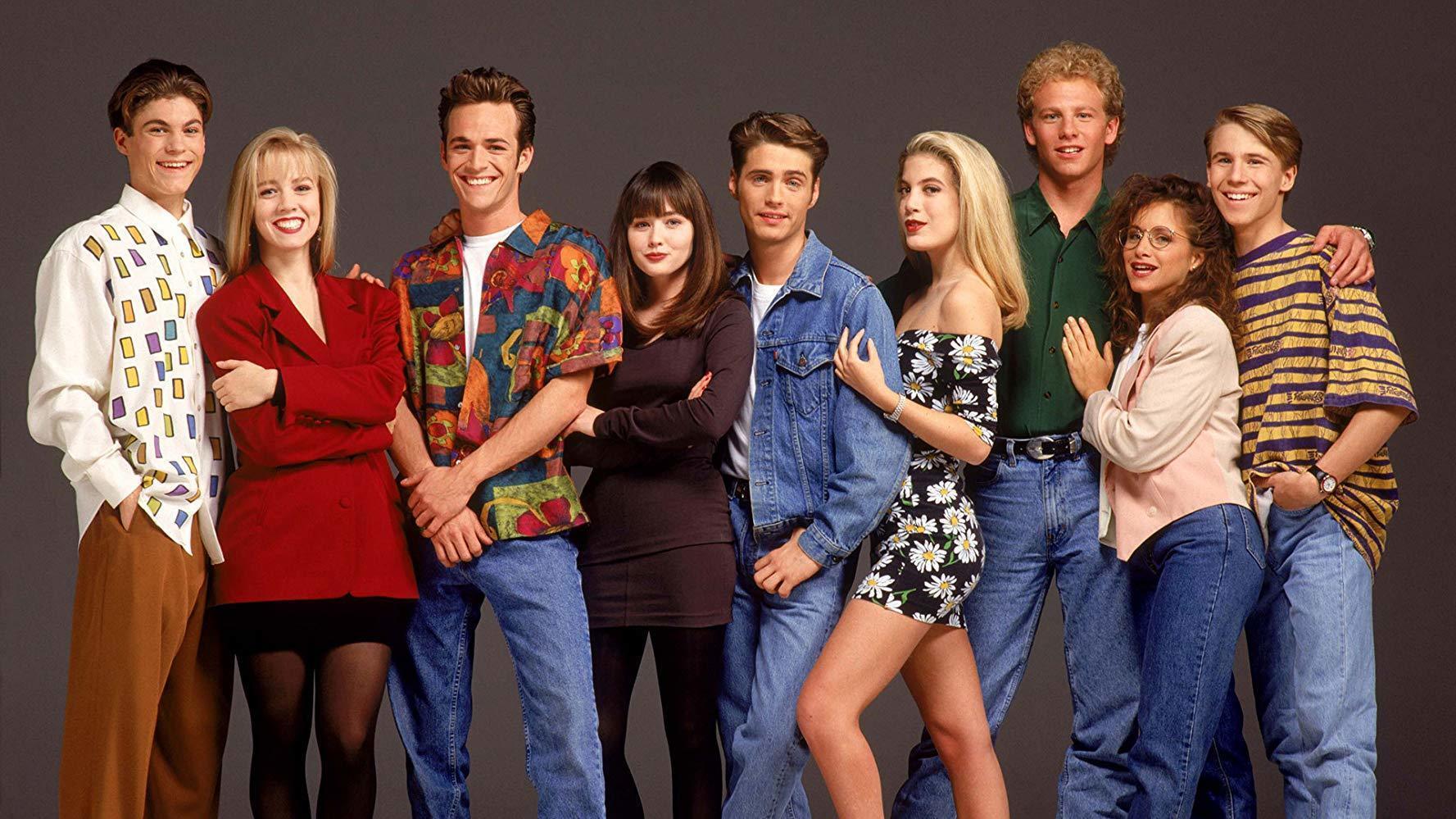 What was the show about?
This teen drama revolved around rich teenagers in Beverly Hills and all of their teenage drama. The series was later followed by just 90210, which was about the same rich teenagers, but later in their lives. Riveting television.
Fashion:
This shot from 90210 might bring back some serious memories if you were an early 90's kid (or if you've watched all of the reruns). It's also a great outfit inspo for the lustrum gala. Notice that here too, everything is oversized. Skinny jeans were not a thing yet, so get out your favorite pair of mom jeans or flared jeans. Pair that up with a jean jacket and you'll be rocking the double denim look. Another takeaway from this fabulous clothing composition is the interesting and colorful blouses the men are wearing. There's a good chance you can find something like this at a local thrift store in Groningen.
How to recreate this outfit: denim, denim, and more denim. There is no such thing as too much denim. Print shirts under your denim jacket will definitely improve the look.
Buffy the Vampire Slayer
What was this show?
Sarah Michelle Geller starred as Buffy - the Vampire Slayer - who fought vampires (and other.. stuff) with her goofy gang of friends. This show was dark, funny and progressive... And weird.
The fashion:
Let's not forget about the grunge side of the 90's. Pull out your Doc Martens and black leather jackets, because it's socially acceptable to go full out grunge again. I'd like to highlight this classic outfit from Buffy the Vampire Slayer - red leather pants paired with a red leather jacket. Iconic. While they may look a little uncomfortable, these leather pants will finish any 90's style outfit. The more leather, the better.
How to recreate this look (for any gender): leather pants, nirvana/guns of roses/metallica shirt, Doc Martens, jeans with holes, leather jacket. Also: bring your skateboard!
The Spice Girls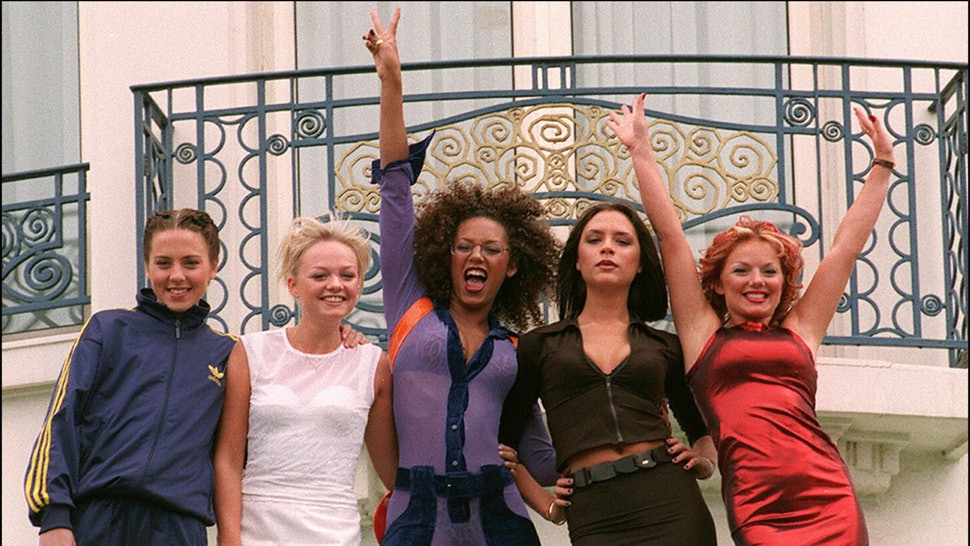 Why they are iconic:
The Spice Girls are coined to have started a feminist movement in the '90s with their outgoing looks and acts. Each Spice Girl had their own identity, which made them a very diverse and original group. You'll know them from Wannabe.
Fashion:
The Spice Girls are probably one of the most iconic groups from the '90s, so pick any one of their outfits and you'll be set for the night. What was so great about the Spice Girls is that they never coordinate their outfits, showing that no one really cared what people wore or how you looked. Want to wear an Adidas tracksuit while your friend is wearing a tight, metallic red dress? That's fine! The Spice Girls didn't care what people thought of their outfits, so if someone throws shade at you during the gala, just say that it's Spice wisdom.
How to recreate this look: tight, short and colorful clothing pieces. Or an oversized tracksuit. Really whatever floats your boat. As long as its original!
Last but not least… NSYNC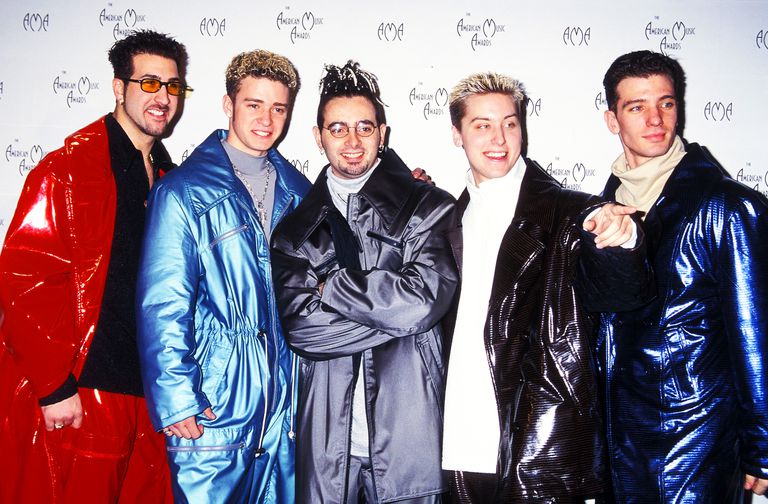 What even was this band?
Well, you know Justin Timberlake right... This is how he got famous. These guys had the moves… I guess.
Fashion
I don't even really know how to describe this look. Metallic, oversized overwear in any imaginable color and huge turtlenecks? NSYNC were trendsetters with their frosted tips and Timberlake macaroni hair. Having frosted macaroni tips will really, truly make you the outfit winner of the night.
How to recreate this look: you might have to buy this online, but metallic raincoats will definitely recreate this look. Bonus points: orange-tinted sunglasses and frosted tips.
I hope these sentimental throwbacks to the '90s has inspired you to pull off the most ridiculous, oversized, colorful and original 90's outfit for the lustrum gala. Which outfit is your favorite?
About the author
Danique
Hey! I'm Danique, a Dutch/American studying International Relations and International Organizations with a mild obsession with coffee, cats, and rowing. If you can't find me, look for the girl (almost always) wearing pink and writing blogs.