Luc's 5 Favourite Biking Routes
| | |
| --- | --- |
| Date: | 27 March 2021 |
| Author: | Luc |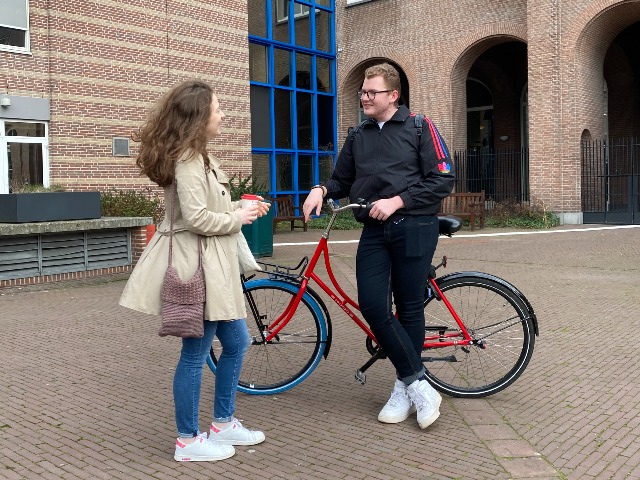 Spring has begun and sunny days are on the horizon. What better way to get the most out of the good weather than spending a couple of hours outside between study sessions?
Lockdown doesn't mean you have to stay down. In fact, getting up and taking a leisurely bike ride around Groningen is one of the best ways to see our wonderful city and province while getting your endorphins flowing!
In this blog, I will share some of the great routes that my friends and I have discovered in and around Groningen. I will also judge the necessary biking skills needed to complete the routes from "fresh international student with little biking experience" to "I can transport all my friends and a cat on my bike without hands!"
1) Tour de City Centre
Duration: however long you want it to be
Difficulty: like looking for a cheese store in the Netherlands, easily achievable
Review: "Around every corner is something new to discover!"
A bike ride around the city centre is the perfect way to see some of the main sights in Groningen! I would suggest beginning at the Academy Building – the heart of the UG! Then take a cycle down to the Vismarkt; if you decide to do this route on a Tuesday, Friday or Saturday – bear in mind that the market is taking place, so the square will most likely be full of people grabbing fresh produce. At the Vismarkt you'll see the Aa Kerk, with its stunning golden tower, typical narrow Dutch houses with a view of the Martini Tower! From there, I would suggest taking a trip to theGrote Markt, where you will be able to see the stadhuis, the Forum and the Martini Tower - the tallest building in Groningen. Biking around the main canal is also a perfect way to a see the the city. Basically, biking through the city centre is a guaranteed way to see some beautiful buildings, do a little bit of people watching and experience the city.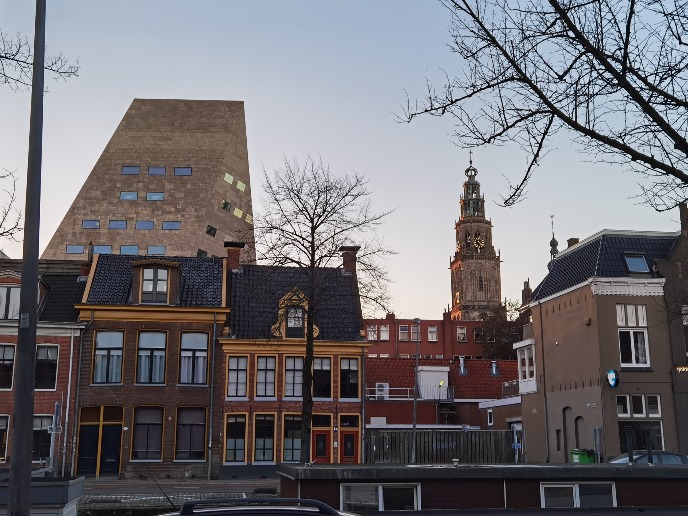 2) Kardinge and Surrounds
Duration: 1hr 30mins
Difficulty: it's just like riding a bike, literally
Review: "Cute villages and forested areas"
Kardinge is located just outside Groningen to the north-west. Here you will find lots of bike paths, ponds, interesting sculptures and the occasional wild rabbit. Cycling through Kardinge also leads to the picturesque town of Zuidwolde – located on a canal, it is a great place to slowly cycle through and see the boats and cute houses.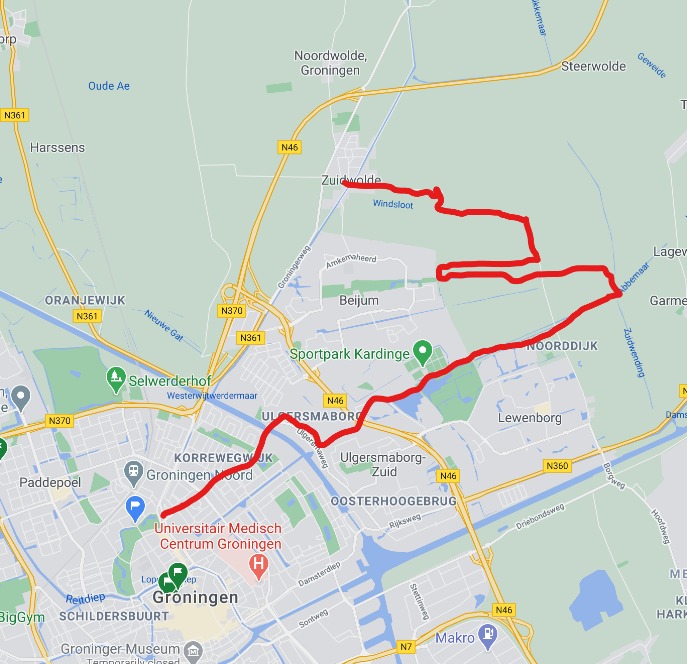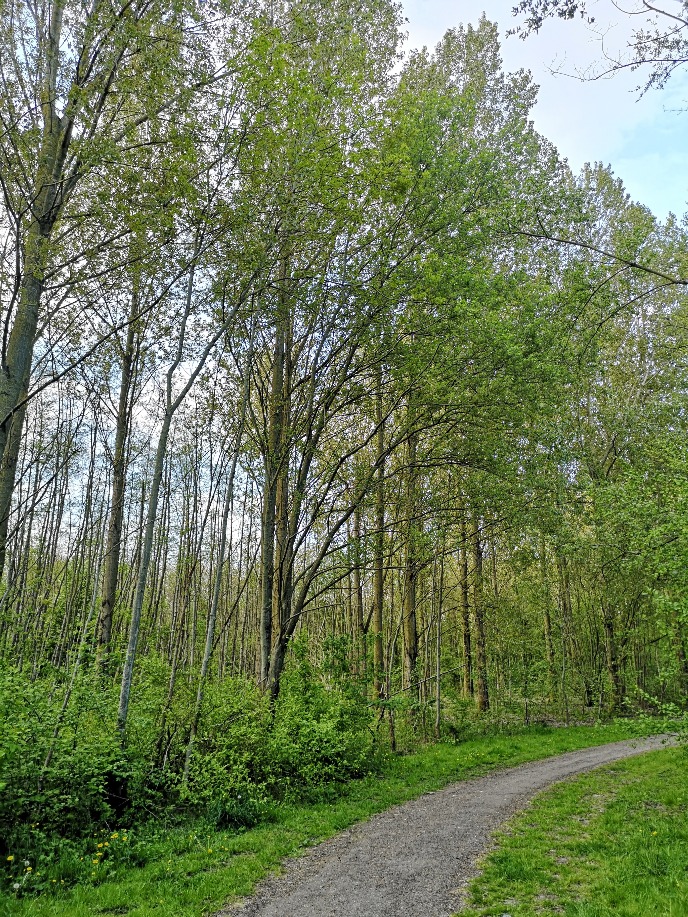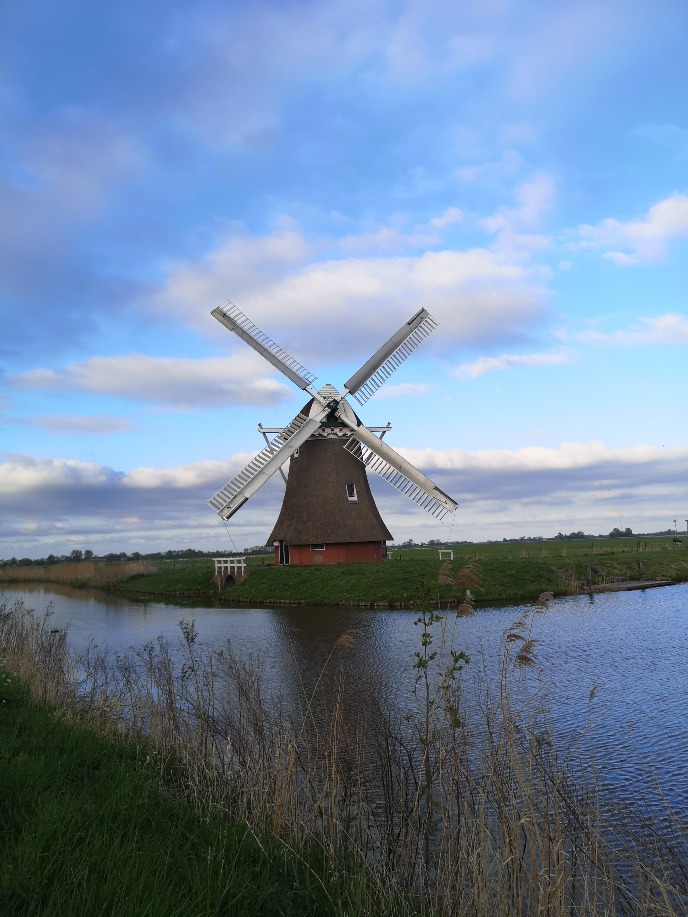 3) Zernike Fields
Duration: 1hr 40mins
Difficulty: you know when you think something is harder than it is? Well, this isn't like that. This is easier than it seems!
Review: "Sheep! Cows! Horses! Alpacas?!"
What's further north than Zernike? Kilometres of open farmlands, lots of cows, sheep, horses and even alpacas! I recommend this route for people wanting to get away from the hustle and bustle of city life, while being relatively close to Groningen. This route begins at Reitdiephaven – the collection of colourful houses on the water, then continues past the canals into the farmlands, through a beautiful avenue of trees and past Adorp. Finally, if you are lucky you might even spot a herd of alpacas along the way, definitely one of the more 'interesting' finds around Groningen!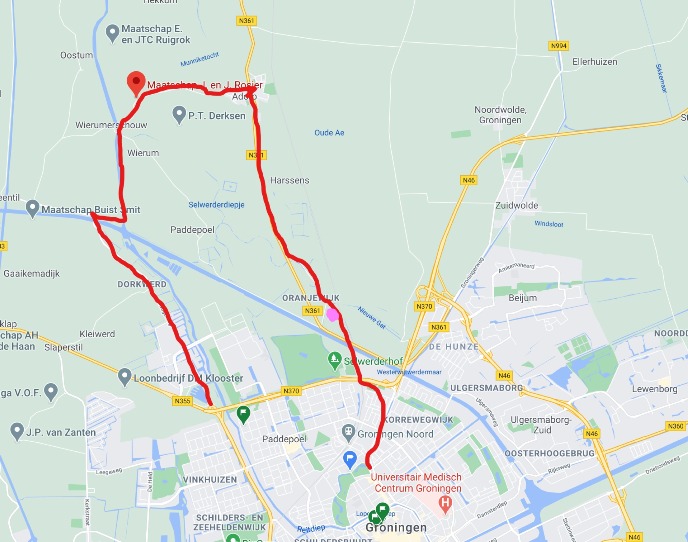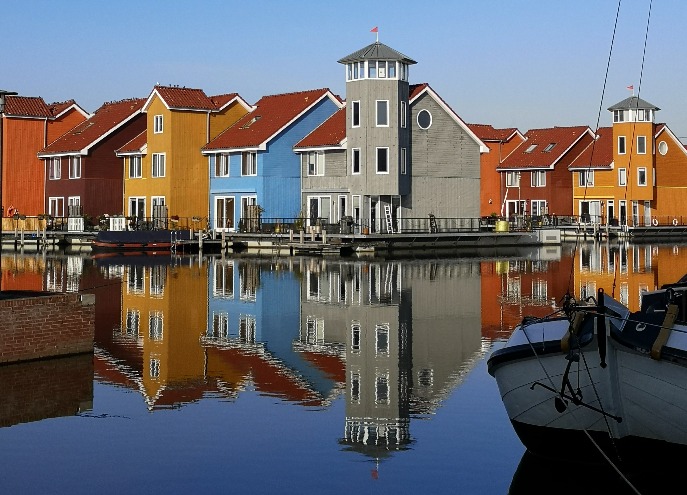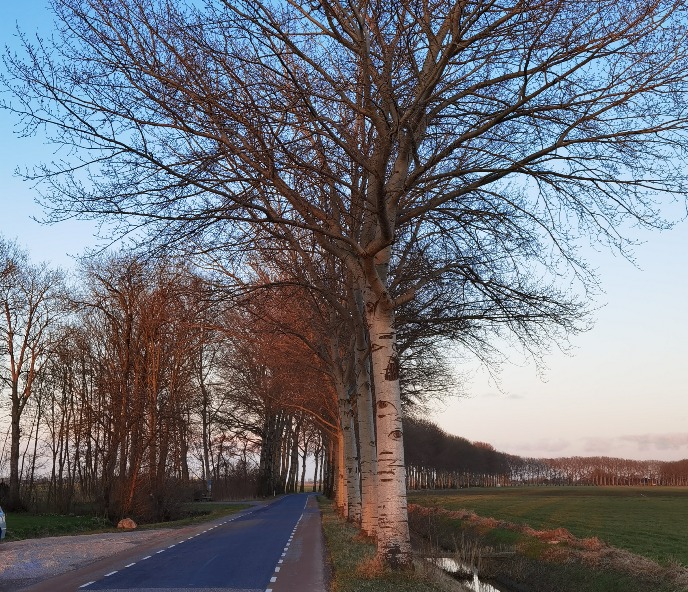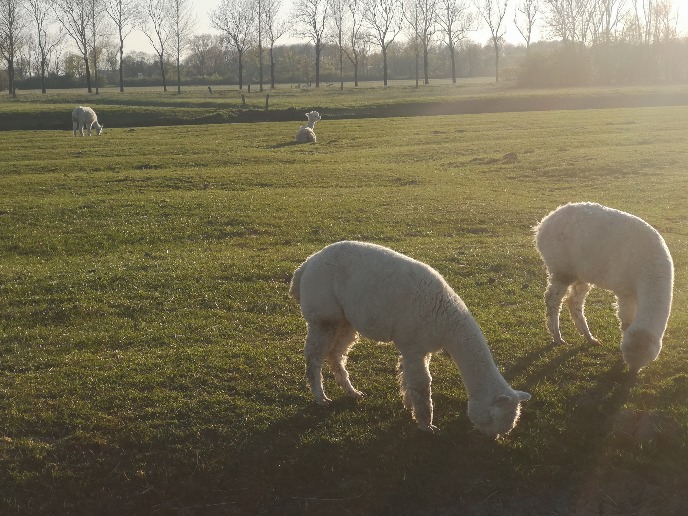 4) Leek
Duration: 1hr 30mins one way
Difficulty: like spring cleaning your room – this might seem challenging at first, but worth the effort.
Review: "Majestic manor house and lovely city centre"
To the west of Groningen, bordering our neighbours – Drenthe, you will find Leek. A charming town, that provides opportunity for a few peaceful hours, biking through the countryside, small towns ending in visiting a manor house and laid-back town.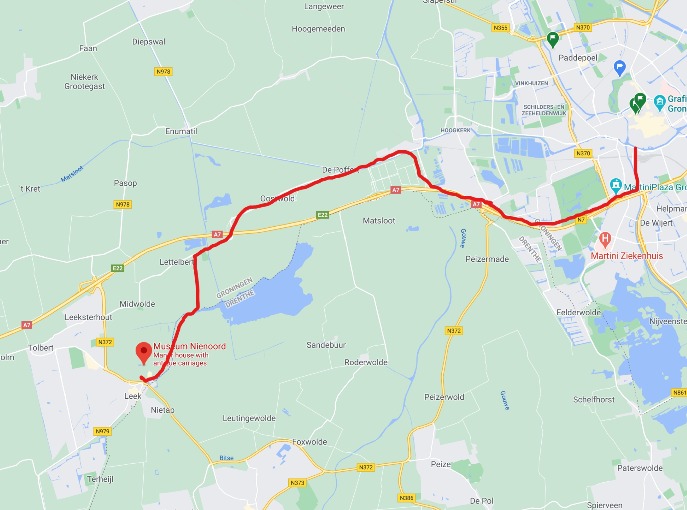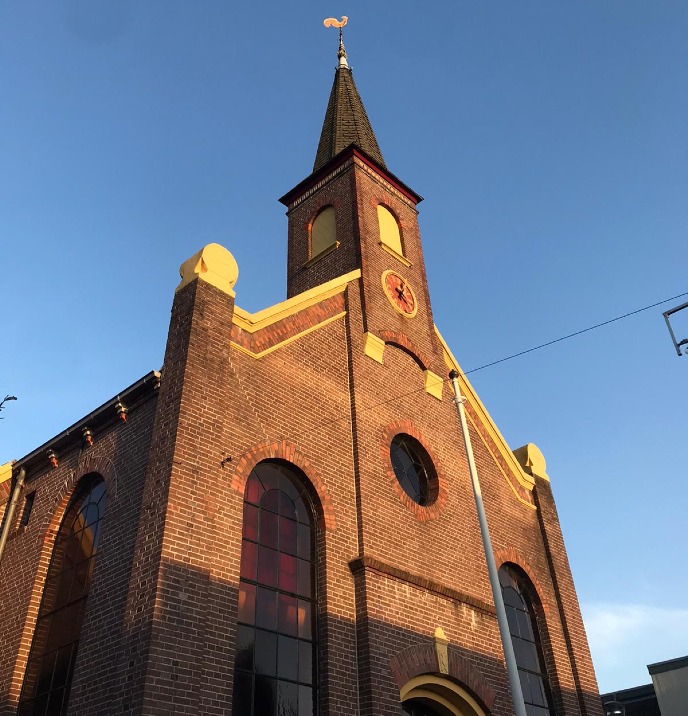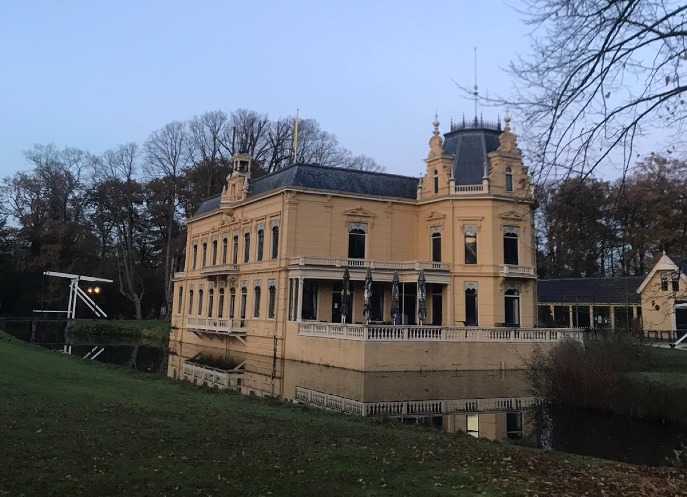 5) Uithuizerwad
Duration: approximately 3 hours one way
Difficulty: like listening to a lecture while your WiFi is glitching, challenging.
Review: "I seem to be seeing the North Sea!"
This journey is not for the faint hearted. It is recommended that you begin this route in the early morning, and make a day of it! Biking to the coastline is quite the expedition, but it is worth the journey. This route takes you through quaint villages, and be sure to stop at Noordpolderzijl – a tiny harbour on the sea! Uithuizerwad is very peaceful, full of nature and interesting wildlife and offers amazing picnic spots overlooking the sea!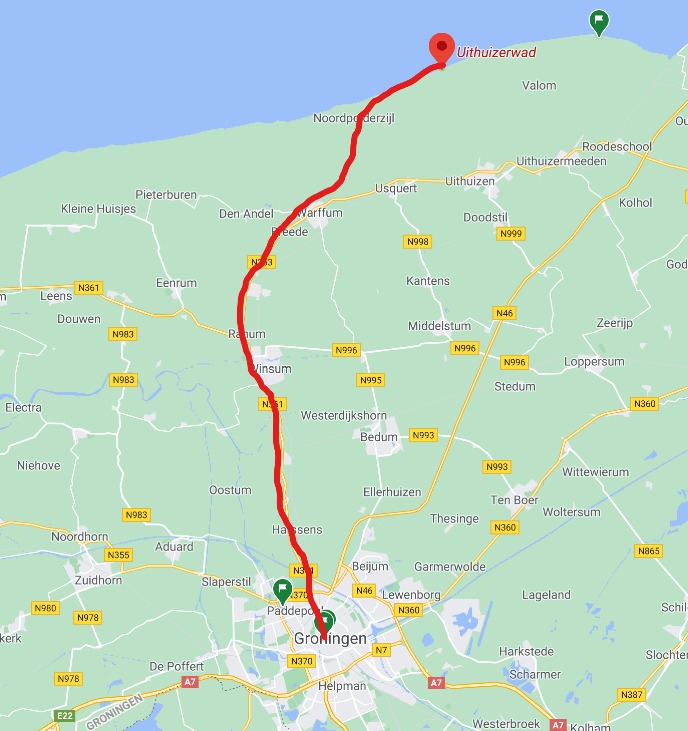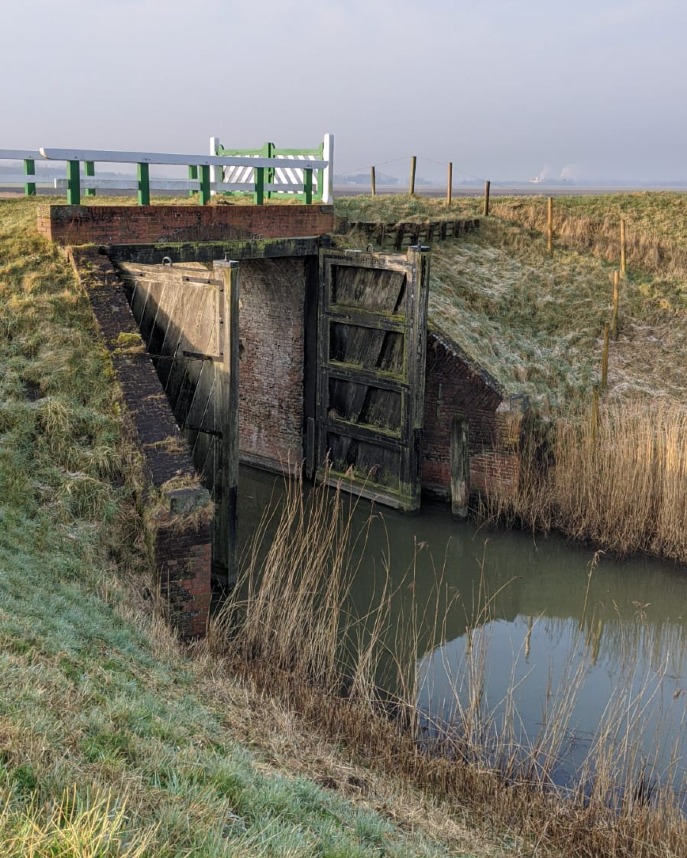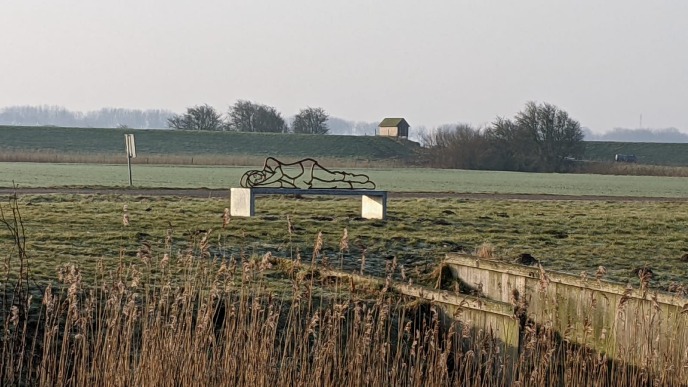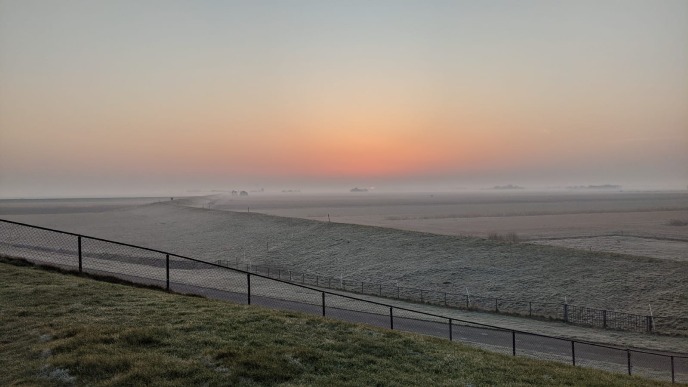 There is so much to see around Groningen. My advice is to pick a direction and go, you are sure to find many hidden treasures along the journey. From interesting architecture to unexpected creatures – Groningen is full of surprises!
About the author
Luc
Hi there! I am Luc, a South African student of International and European Law. In my spare time you will find me consuming Netflix, playing guitar and singing, cycling around, spending time with friends and whispering "what a cutie" to every dog and cat that happens to walk past me in Groningen!
Comments