Hunting for a home in Groningen? Here are some tips to help you along!
| | |
| --- | --- |
| Date: | 03 May 2023 |
| Author: | Abibat |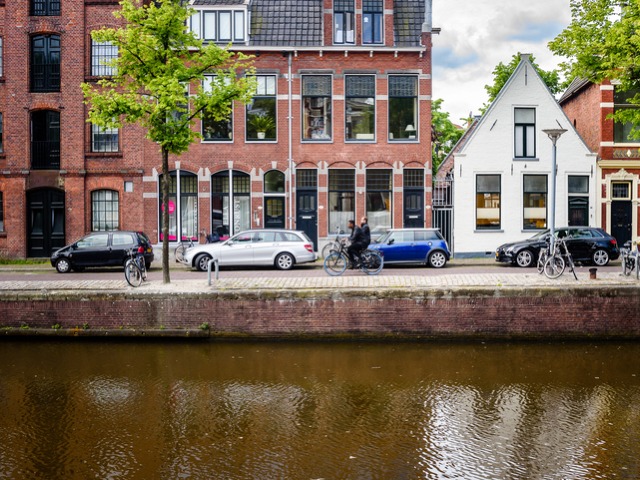 Now that the application deadline has passed, it is time to start planning for your stay in Groningen! In recent years, finding housing has become increasingly difficult so here are some tips for finding a place before the New Academic year begins. And as a reminder, unless you are applying to the University College programme, housing is not provided, and is solely the responsibility of the students.
SSH is a housing corporation which offers 1,300 rooms for students in Groningen. With contracts which range from 6 months, 10 months and 12 months (you can only rent with them for a maximum of one year). To rent a room through SSH, you are required to create an account, the account then needs to be approved by the University. Remember this can take a couple of business days. FYI the rooms get booked very quickly so be quick once the regisrations open in May! If you have yet to find a room by August, you can keep checking the website; they are likely to post rooms which were cancelled by other students.

Real Estate Agencies
There are multiple real estate agencies in Groningen. Some of them require you to have a membership, but they do not guarantee that you will be able to find a room in Groningen. Many of these agencies also have online interest forms, where you can express your interest in being invited to view the room. Some of the viewings are offered online, however this is not always the case!
These two websites are not real estate agencies, however, agencies who have new vacancies to fill will often put them on this website, making it more centralised for you. A personal tip from when I was looking for a room on these websites, although it gives you the option to contact the agencies from the website I would recommend you go on their website (no worries! Many of them have their websites translated into English) and express your interest.
If you would like to live with a Host family during your studies, you can always try finding a room through Hospi Housing, they aim to provide the best available accommodations on their website to students in need of accommodation. Making an account is free, and you only need to pay a one-time fee of 250 Euros after finding a room and signing the contract. Additionally, all hosts have been verified by Hospi Housing, to avoid scams. No worries, most of the accommodations also offer the opportunity to register in the Municipality!
To help incoming students find a room in Groningen, the Municipality decided to make a centralised website, where they share room listings from trusted landlords. You can also read about your rights as a renter, and even get help with legal trouble!! (even if you don't find your room on this website, it is a good tool to have for the future!!)
Lefier
If you decide you would like to rent a room from Lefier, then now is the time to create an account on room.nl. With a one-time payment of 35 euros, it is possible to have an account for 8 years (with the possibility to extend it by one year when the 8 years are up). Even if you end up finding a room somewhere else, having an account will be beneficial as you keep your points. The points coincide with how long you've had an account, and the longer you have your account the easier it will be for you to find a room in the future.
You can start reacting to rooms 4 months before your academic year starts (in this case, as from the 1st of May but keep in mind, you can only apply for rooms in Groningen and need to upload your proof of admission.
Now that was a long list of different ways to find housing in Groningen, it may feel like a daunting endeavour but it is a necessity to have a good (relaxed) start to your life as a Student in Groningen!

Some last tips:
Try avoiding listings which say registration in the Municipality is not possible, this can cause issues for you in the future as you will need to be registered within 4 months of living in Groningen, as well as for you to open a bank account

Take into consideration that some rooms will be advertised without additional costs for electricity, city taxes, wifi, etc.
Lastly, don't forget that most renters will require at least 1 month's rent as a downpayment before they rent out the room to you.
About the author
Abibat
Hi there! I'm Abibat, a German/Nigerian Communications and Information Studies student. In my spare time, I love discovering fresh and exciting baking recipes to try out. When I'm not busy in the kitchen, I enjoy hanging out with friends and making new connections.
Comments