How to stay productive during the holidays
| | |
| --- | --- |
| Datum: | 14 december 2020 |
| Auteur: | Avital |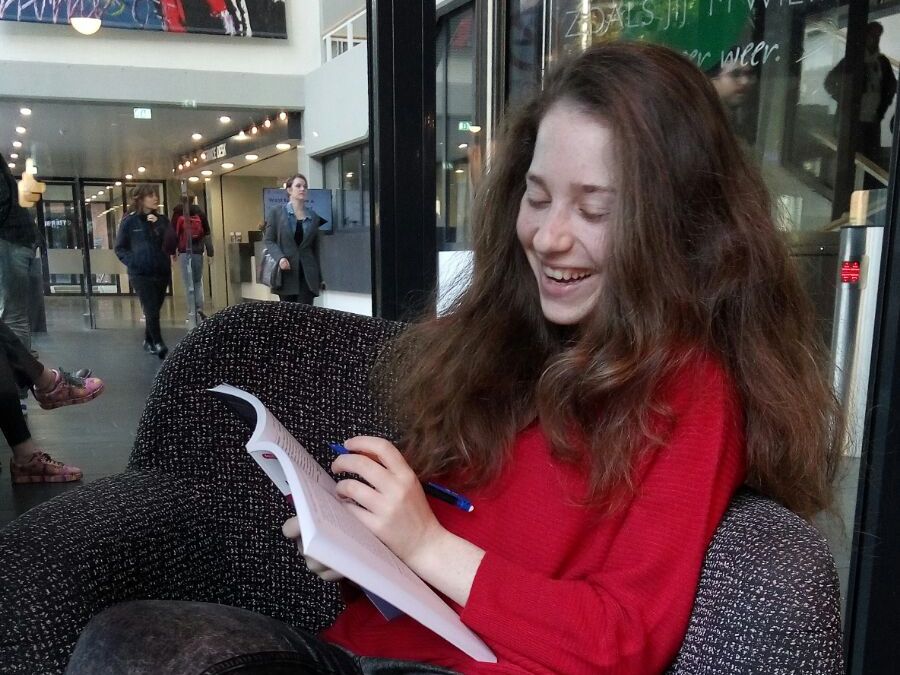 'Tis the season that most students look forward to, especially in this strange year that we've had. As we count down the days until the winter break, it's also a good idea to think ahead to January. I'm not trying to be the Grinch here, I promise! Studying during the break is inevitable if you want to stay on track when you come back in January. In today's blog, I'll share my tips for a productive but enjoyable break.
Make a plan:
First things first: it's good to make a plan before the break starts. If you do it this week, there will be a lower chance that you'll procrastinate later. That way, you'll have some time to get used to the idea that there are things that need to be done in the upcoming weeks. Making a plan will help you maintain an overview of all your assignments that are due right after the break and allow you to divide them into manageable chunks. I actually schedule everything in my Google Calendar, because it makes me feel obligated to do what I've planned instead of rescheduling things to tomorrow… Or the next day, or the one after that.
Dedicate certain days to studying:
What works best for me is to allocate a few days during the break as study days. On those days, I'll be working 9-5 (cue the Dolly Parton classic) on assignments and preparing for exams. That way, I condense my studying into just a few days, can fully focus on my tasks, and am worry-free for the rest of my time (cue festive movies on Netflix and delicious food). Instead of having to think about or do study-related things everyday, I dedicate the Monday and Tuesday of the first week, and the Thursday and Friday of the second week to working on my assignments.
Organise online study sessions with friends:
Studying together is helpful for making sure that you understand all of the material for your exams, but it's also a lot more fun than studying alone during the holidays. I suggest picking a friend who has similar study standards and is aiming for a similar grade as you (shout-out to my fellow nerds!). That way, you can both motivate each other to get the most out of your study sessions. I've studied for most of my exams with my friends, and have always found it a lot better than struggling alone. Being able to explain the material to someone else is a really good indicator of how well you know it, plus your friends can be your tutors too!
Take breaks:
It's called the winter break for a reason - so make sure to take time off to rest. Taking breaks will also help you concentrate better when you do study. I suggest going for a nice walk in nature, biking or doing a workout at home (such as this fun Mamma Mia dance workout) to take your mind off your studies and get your blood flowing.
Reward yourself:
Whether it's another piece of chocolate or something else that makes you happy, in the spirit of self care, reward yourself for your work and productivity. Knowing what is at the end of the tunnel called studying, makes it easier to motivate yourself to keep going. Think of the things that make you happy and set some study goals you want to achieve before allowing yourself your reward.
Do you have some additional tips for staying productive during the break? Share them with us!
Over de auteur
Avital
Hoi hoi! My name is Avital, Israeli by nature, Dutch by nurture and always on the lookout for cute cats! My life motto is "when in doubt, dance it out"! When I'm not dancing around my room, I'm most likely learning yet another language or working on my Linguistics degree.