How to Meet New People Despite Covid-19
| | |
| --- | --- |
| Date: | 01 July 2020 |
| Author: | Asmo |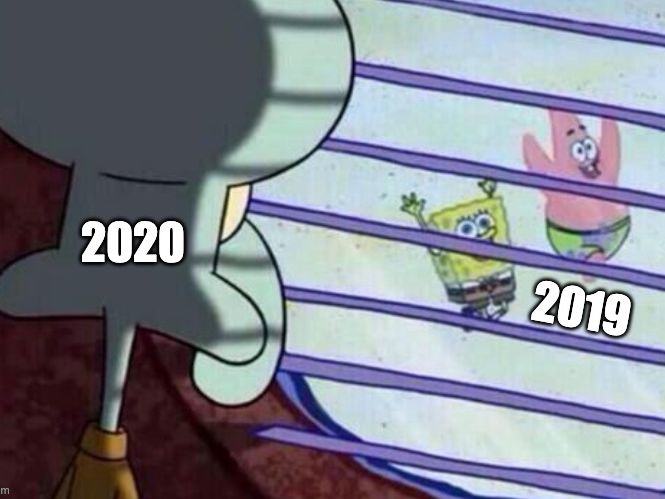 I think we can all agree on one thing: 2020 has not been great so far, especially when it comes to meeting new people and making friends. Even though we're slowly able to crawl out of our houses and meet up again, making new friends can be hard because of social distancing regulations. So how do you meet new people and make friends amidst a global pandemic, all while keeping at least 1,5, metres distance? Honestly, I wish there was a straightforward answer to this question, but to cut a long story short, the simplest answer is that we have to explore new ways of finding friends. For this blog, I tried to think of some rather innovative methods of how you can meet new people - all while staying safe and following the advice of the health authorities.
Attend Online Events
I know, I know. Over the past few months, there have been way too many online events taking place, and I get that some of you are really fed up with them. But hear me out first. There are a bunch of different ways to meet people online, such as this recent event organised by the Northern Times shows. Additionally, most faculties will also organise online introduction events specifically aimed at bringing new students together in the upcoming academic year. The KEI week, which is known to be one of the biggest student introduction weeks in the Netherlands, will also be moving its entire programme online. Make sure to regularly check on Facebook or Here & Now in Groningen, to stay up to date and find events that you can sign up for to meet new people. Moreover, City Central often organises (online) events aimed at internationals as well!
Join our Prospectives Facebook Group (& other Facebook Groups…)
If you have a look around Facebook you will find a lot of different Facebook groups where you can potentially meet new people. The UG has its very own group dedicated to new students starting in September, and there are a lot of other groups which specifically target the Expat community in Groningen. Sometimes you will find people posting that they are going to meet up somewhere, so don't be shy and join in!
Socialise Outside While Keeping a Safe Distance
It appears that one of the safest options to interact with people is outdoors while keeping a safe distance. Luckily, Groningen has a large number of cafes and bars which have an outdoor area or terrace. In the beginning, when I was new in Groningen, I would occasionally just go off to a terrace on my own and more often than you think I would actually meet someone and start a conversation. To this day, I still have friends who I met like this!
Use Friend Finder Apps
Believe it or not, there are a ton of Apps available which specifically target people who are trying to look for friends. And no, I am not talking about Tinder or any similar dating app. Granted, I have heard stories of people making friends over dating apps, but I'd say I can count those on one hand. However, apps like Bumble BFF or Ablo actually seem to work. A friend of mine who recently moved to another country used this app to meet new people. In fact, she was able to build up an entire friend group just through connections she had made there. The crux is that once you meet one or two people you get along with, they will introduce you to their friends and so on and so forth. Just give it a go and see what comes out of it.
Join a Sport's Club or Association
A great way to meet new people is through sports or by joining an association. ACLO, which is the largest student sports association in the Netherlands, offers a ton of different disciplines which do not require close physical contact such as tennis, kitesurfing or even skydiving. Groningen also boasts an impressive number of student and study associations. International student associations such as ESN, AIESEC or SIB will often organise events for their members where you get to socialise with others. Given the current situation, many of these events are held online or scaled-down, but they are nevertheless still a great opportunity to meet new people.
About the author
Asmo
Hey there! My name is Asmo and I'm a Finnish/German student exploring life in the Netherlands. Besides being into photography and politics, I am currently completing my double master's degree in European law and international law. Oh, and I write blogs as well.
Comments