How To Find An Internship
| | |
| --- | --- |
| Datum: | 25 november 2020 |
| Auteur: | Danique |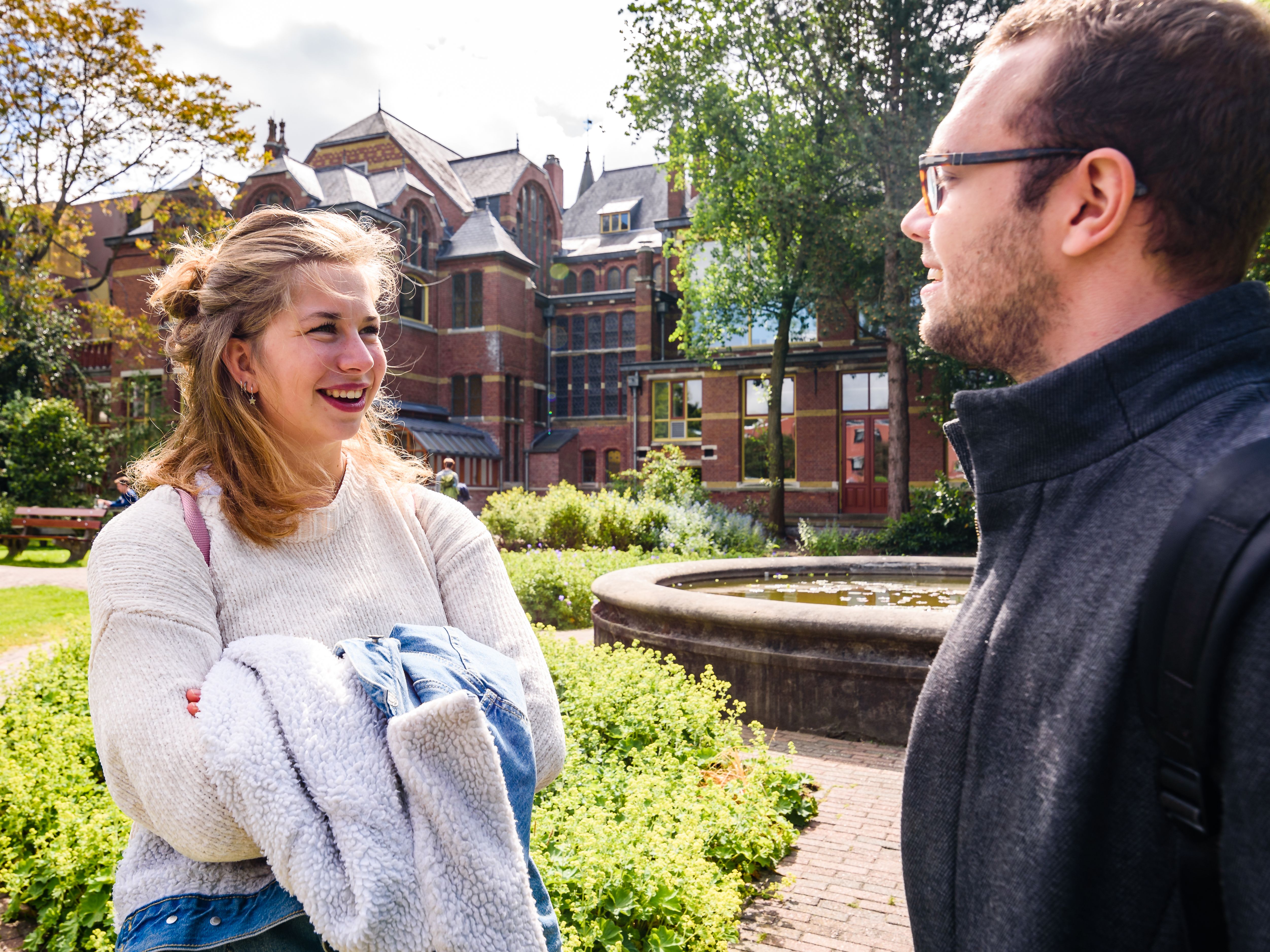 An internship is a great opportunity to put your knowledge that you've learned in university into practice, especially for the more theoretical study programmes! Along with putting your knowledge into practice, it's also important to get a feel for a work environment, as it's a lot different than your usual study environment. Lastly, it's a good test to see if you see yourself working in a certain field of expertise.
The hardest part about an internship for many students is finding one. For many master's programmes, an internship is mandatory, meaning you'll be guided by supervisors provided by your programme. However, at the end of the day it's still up to you to actually find one. This blog will explain how to find an internship. Getting offered an internship is up to you!
Brainstorm what you would like to do
The most important part about an internship is that you're challenged to learn something new, preferably using some of the theoretical knowledge you've learned at uni. An internship is hard work, and mostly for not very much money. This means that you'll want to be sure of yourself that you'll really like the field you're working in, especially if it's for a few months. Whenever I'm faced with a big decision, be that what master to choose, what to write my thesis on, or where I would like to do an internship, I brainstorm what I like to do. What topics really interested you during your studies? Was there anything during your research that triggered you to think "I'd like to do that!" or "I'd like to learn more about that!"? Write down all of the things that interest you or that you've considered pursuing a career in.
2. Do research into where you can do what you like
Now that you have a list of things you'd consider yourself doing, it's time to research where you can actually do these things. This is usually the hard part if you're interested in a lot of different topics, or if you haven't really been trained to 'become' something, which is quite common at research universities. This takes a lot of orientation in the sector that you are interested in. What companies offer an internship that you're looking for? LinkedIn is a great place for this, as you are able to search for a specific sector, level (in this case, internship), and location. This makes it easier to narrow down your search to a specific city or country. Once you start using LinkedIn, the platform will try to convince you that you need the premium version to really find a job, but try to keep this as a last resort. A lot can be done with the free version!
3. Use your study association - talk to people!
One of the main tasks of a study association is to help its members with anything remotely related to the study programme. Finding an internship is definitely a part of this! Your study association will have a good idea about where alumni have gone off to work, and might be able to put you in contact with these alumni. Most study associations have a page on their website dedicated to careers, sometimes with contact details. This is a pretty informal way of getting to know more about a certain job or a certain sector. The great thing about your study association, is that everyone is in the same boat as you. Generally speaking, you all have the same study background so should have a generally equivalent access to the job market (this is a blessing and a curse when it comes to actually finding an internship and hearing a lot of your peers have applied to the same things!).
What I've learned is that talking to people is the best way to figure out what you'd like to do. And not just your friends, a lot of people, especially ones you don't really know, but you somehow got their contact details via-via-via someone else. While this seems like a lot of work, hearing someone else's experience or getting some first hand advice is worth a lot!
4. Set up a meeting with an internship coordinator
Once you've done your initial orientation, have an idea what kind of companies or organizations offer internships, and have had semi-uncomfortable conversations with a lot of random people, it's time to set up a meeting with your internship coordinator. Especially in the master's degree programmes, these are appointed UG staff members there to help you with your internship. It's good to go into such a meeting knowing generally in what sector you'd like to do your internship, and have a few examples of companies or organizations ready. This will show that you are prepared and have put effort prior to your meeting. Your internship coordinator will be able to give you tips about the next steps, namely the phase of contacting companies and organisations and sending your CV and motivation letter.
5. Make use of our Career Services!
Before the next phase of looking for an internship - the interview phase - you might want some preparation and tips. This is the perfect moment to make use of our Career Services! There are plenty of workshops and tips provided on Career Services' website. For example, are you not completely sure how to fit everything on your CV? Or, do you not know how to fill your CV? You can have someone at Career Services check your CV! Then, once it's time to start writing motivation letters, you can follow one of Career Service workshops on how to write a killer motivation letter. Remember that as soon as you graduate, things like this start to cost money, so my main advice would be make use of what Career Services offers now that you still can!
Hopefully you now have a better idea of how to approach finding an internship. Keep in mind that it's pretty time consuming! But if you follow these steps, you'll be fine. Keep an eye on our blog for an upcoming article about the best ways to ace an interview!
Over de auteur
Danique
Hey! I'm Danique, a Dutch/American studying International Relations and International Organizations with a mild obsession with coffee, cats, and rowing. If you can't find me, look for the girl (almost always) wearing pink and writing blogs.