How to battle homesickness in your first weeks at uni
| | |
| --- | --- |
| Date: | 23 July 2019 |
| Author: | Asmo |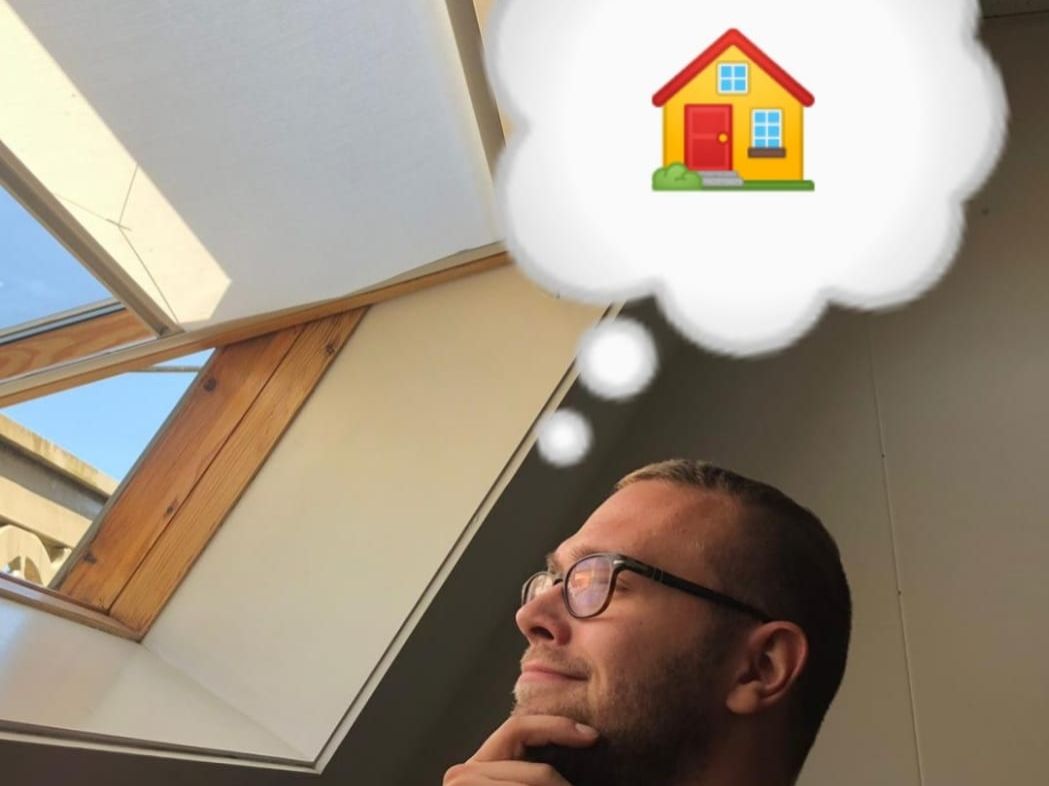 Homesickness is probably a feeling that most new students coming to Groningen will be familiar with. Being away from family and friends, sometimes thousands of kilometres apart is not always easy. It takes a special and courageous character to make this journey here, leaving friends, family and familiar surroundings behind. But even the most outgoing and independent among us sometimes may feel like they just want to pack their bags and leave back home. This is completely normal and one could say it is almost a part of the experience of being a student living away from home. In this blog, I want to share with you some of my tips on how to combat this feeling and give some advice on how to make it a bit easier for you to settle in into your new student life.

1. Stay in touch with friends and family
One of the biggest perks of living in the 21st century is the fact that it has never been easier to stay in touch with friends and family, even if they live on the other side of the planet. Whether you prefer Skype, Whatsapp, Wechat, Telegram or FaceTime, checking in on your loved ones has never been easier. In case you have a grandma or grandpa who hasn't mastered the art of technology quite yet (like me), you should consider adding some credit to your skype account. That way you can also call them really cheaply via a landline. Just make sure to not overdo it. Start off by calling in every other day and then tone it down it a little bit once you get busier with exams and other social activities. If you want to know more about how to keep in touch with your friends at home, read Daniques blog post about how she goes on about it.
2. Take something with you that reminds you of home
The best way to combat homesickness? Take part of your home with you! Be it your favourite blanket, teddy bear, food (check regulations first!) or a jar of local air - take anything with you that reminds you of home and fits into your luggage. Taking something from home with you and maybe even decorating your student room with it is also a cool way of showing your new study mates where you come from. When I first moved here, I bought a bunch of pictures along that I hung up on a big pinboard in my room to remind myself of family and friends at home.
3. Go out and make new friends
A big part of moving to a new city and making yourself feel at home is getting to know your surroundings. So make sure to go out. Explore Groningen and make new friends along the way. Staying at home by yourself and being sad is not going to help you feel better, but actually, make things even worse sometimes. From my personal experience, I can say that my friend group at uni have become a second family to me who I can rely on when things get a little rough sometimes. A great way to make new friends at uni during the first few weeks is by joining a student association, or an introduction week. So get out there and make the best of it!
4. Don't feel bad about feeling bad
Feeling a little homesick is completely normal in the beginning, don't worry. It's okay to feel bad sometimes. Everyone has their own way of coping with their own emotions, so whether you prefer sitting down in a dark room with a bucket of ice cream or going to the gym to sweat out your frustration - know that both options are fine. You should also know that you are definitely not the only one feeling this way in the beginning. So be sad when you feel sad, and be happy when you are happy. These emotions are normal. Only make sure to not bottle them up as this will only lead to more frustration eventually.

5. Talk to people
Usually, when I have to cope with a difficult situation I try to talk to someone about it. Most of your new friends here will be in the same situation as you are, and most others who already have been here for a while will also be able to help you. If you are not the kind of person who likes to open up about their emotions to a lot of people, that is also fine. But try to find at least one person who you can talk to about it. Be it your mom, dad, sister or best friend - try to talk about it to at least one person you are close with. Trust me, it helps. The university also provides psychological help services if your problems are too much to handle on your own and friends and family are too far away to help.

From my own experience, I can tell that homesickness is a nasty feeling. However, I can also tell you that it will go by eventually and that won't stick around for too long. Have you experienced homesickness? How did you cope with it? Let us know in the comments below!
About the author
Asmo
Hey there! My name is Asmo and I'm a Finnish/German student exploring life in the Netherlands. Besides being into photography and politics, I am currently doing my Master's degree in European Law. Oh, and I write blogs as well.
Comments