How International Students Celebrate Christmas
| | |
| --- | --- |
| Date: | 24 December 2018 |
| Author: | Asmo |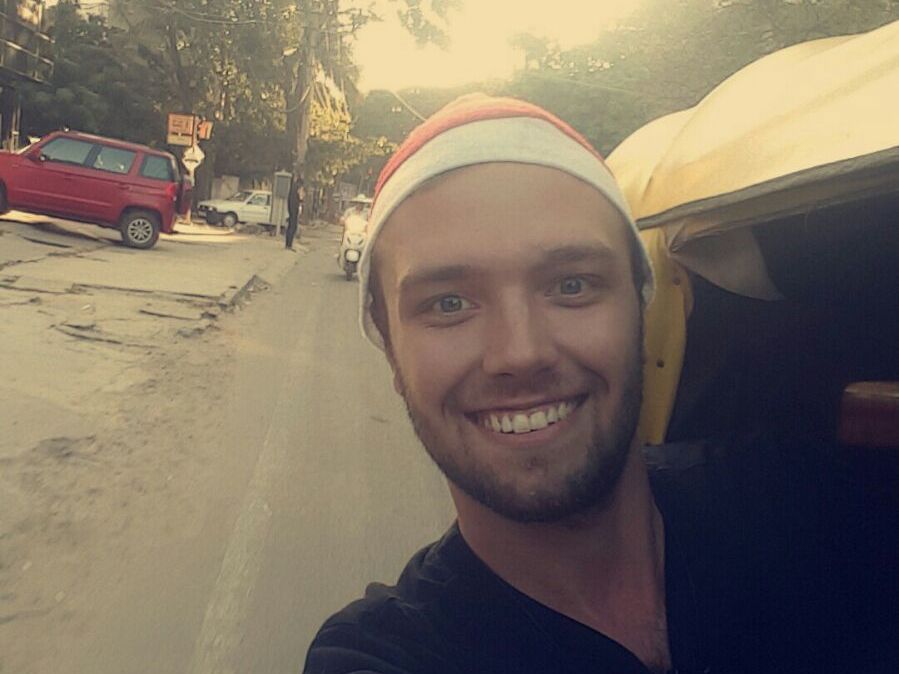 Finally, it's Christmas! Most international students in Groningen use their Christmas holidays to travel back home and spend the days with their family. However, the style of celebrating Christmas might vary quite a bit, depending on your family and where you are from. This is why we asked some of our international students to tell us how they celebrate Christmas and what they look most forward to during the holiday season.
Asmo, Finnish/German
When I get to go home for Christmas, my holidays are usually based around the 3 F's which I am most looking forward to: friends, family, and food. This year I will be spending Christmas in southern Germany, but coming from a Finnish/German background my family usually blends the classical Christmas traditions of both countries together. We usually celebrate in a very small family circle, and in the days leading up to Christmas we will do some activities together such as visit a typical German Christmas market and bake Finnish 'piparikakkuja'. On Christmas eve we usually eat a classic Finnish meal called "Karjalanpaisti", a meat stew originally from Karelia, which is accompanied by 'Rosolli' salad and a potato, carrot or liver casserole. Following dinner, and feeling like being on the brink of a food coma, it is then finally time to open the Christmas presents! After unpacking everything, we'll have some wine and spend a cozy night at home together while watching a movie and trying out our gifts! On Christmas day then we switch to German cuisine, which means that for dinner we'll have a goose with red cabbage and dumplings. Christmas eve and day are always entirely reserved for family events, but on boxing day I will usually go out with some of my closest friends from high-school to relive some of the good old times and follow a southern German tradition called 'Christbaumloben'.
Santa Claus in Finnish/German: Joulupukki / Weihnachtsmann
Merry Christmas in Finnish/German: Hyvää Joulua / Frohe Weihnachten
Danique, American/Dutch
Growing up in America, my family has adopted a few American traditions that we brought back with us when we moved back. Christmas morning is spent around the tree opening presents with just the five of us and at night we cook a big five-course Christmas dinner (one course per member of the family) where we all make a dish. This year, like the past three years, I will yet again attempt to master the baked Alaska dessert (putting ice cream in the oven is a delicate art). At night, we light the fireplace, play Trivial Pursuit and listen to the Top2000.
Now that we live in the Netherlands, we celebrate the 2nd day of Christmas (2e kerstdag) with my whole extended family. While we're all natively Dutch, the family is spread out across the Netherlands, Belgium and the US so our spoken language is still English (even though you hear French and Dutch here and there as well), keeping the international touch to the holiday. It's one of the only days we're all together before everyone jets off back to their sides of the globe, which makes it my favorite time of the year.
Santa Claus in Dutch: kerstman
Merry Christmas in Dutch: vrolijk kerstfeest!
Joey, United Kingdom
It seems to me that Christmas in England is a much bigger deal than it is here. Preparations begin a few weeks in advance when the Christmas TV schedule comes out. Over Christmas break, tonnes (and I mean a crazy amount) of good movies are played. My family and I all go through a TV guide circling the movies we want to see, and the sheer amount means that throughout the entire holiday the TV is almost constantly playing some cheesy movie or another. On Christmas Eve, the entire family travels to somebody's house, and on the morning of Christmas Day, everybody gets together in the living room (by the tree of course) to open presents. Since I have become a student, this is the time when I finally get new socks, which truly makes it one of the most wonderful times of the year. After opening the presents, everybody just relaxes: the kids play with their new presents; the adults have their first drinks of the day; somebody watches something terrible on TV. In the afternoon, we have a gigantic Christmas dinner which puts most of the family into a coma, before a whole bunch of games are played, which inevitably leads to arguments. On Boxing Day there are big sales so a few crazy/brave family members head into the city centre to do some shopping, and the time before New Years is spent watching more movies on TV and eating endless meals made up of the leftovers from Christmas dinner.
Santa Claus in English: My Dad pretending to be Santa because my sister was dumb enough to believe in him until she was like 10
Merry Christmas in English: Merry Christmas
Ellen, Danish/Chinese
For me, Christmas has always been quite a hectic holiday. If we weren't flying to Denmark to celebrate with my extended family, then we stayed wherever we were living at the time and had a small celebration. There aren't really any Chinese Christmas celebration traditions, so my family mostly celebrates according to Danish traditions. When we celebrate with my family in Denmark, we always celebrate of the 24th - Christmas eve - and start out by eating a lot of potatoes, roast pork with crackling, gravy and red cabbage. For dessert, we have risalamande (rice pudding and chopped almonds topped with cherry sauce) and we always play a game where whoever finds the one whole almond in the dessert, wins a gift. Afterwards, we dance around the Christmas tree singing songs and then the youngest person passes out gifts one at a time.
Santa Claus in Danish/Chinese: Julemand / 圣诞老人(Sheng dan lao ren)
Merry Christmas in Danish/Chinese: Glædelig jul / 圣诞节快了 (sheng dan jie kuai le)
We hope you enjoyed reading about how we spend Christmas at home. Does your family also have special Christmas traditions? Let us know in the comments below!
Merry Christmas!
About the author
Asmo
Hey there! My name is Asmo and I'm a Finnish/German student exploring life in the Netherlands. Besides being into photography and politics, I am currently doing my Master's degree in European Law. Oh, and I write blogs as well.