Exploring the ACLO Sports Centre!
| | |
| --- | --- |
| Date: | 02 July 2020 |
| Author: | Ariana |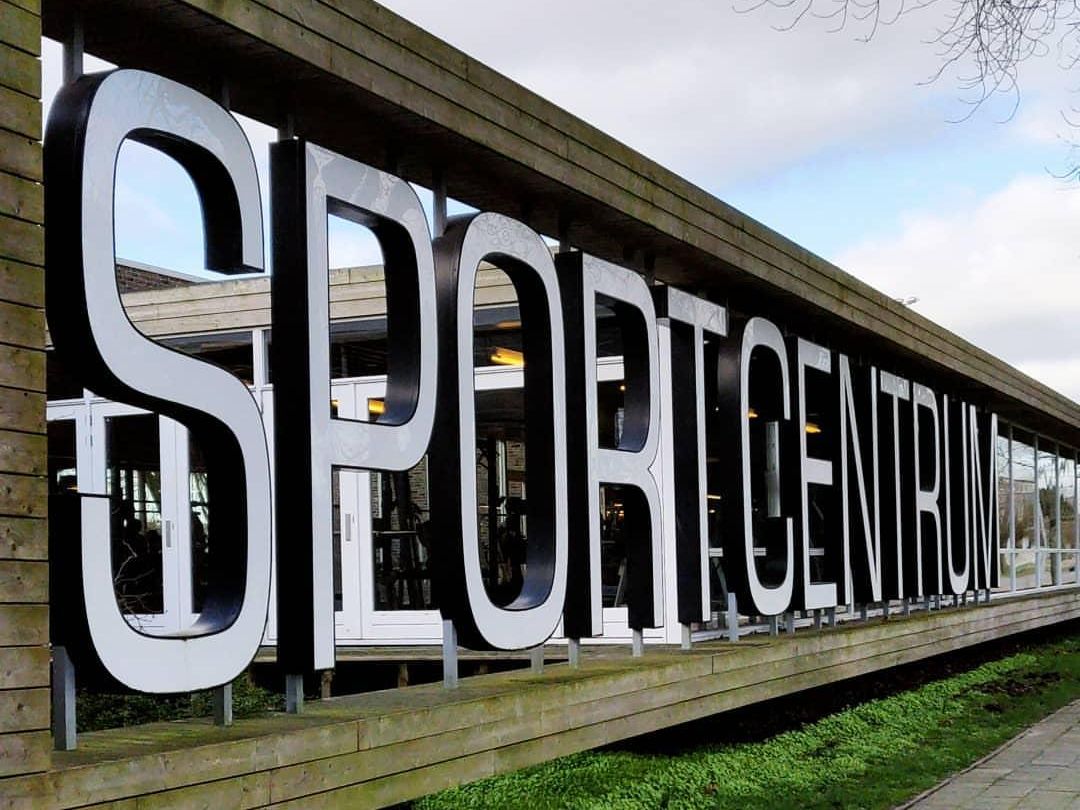 What is the ACLO?
The ACLO (Dutch: Academische Centrale voor Lichamelijke Opvoeding) is the largest student sports association in the Netherlands. It is often one of the first stops for any student in Groningen who is interested in getting together for a team sport or just wants to get in shape at the gym. Underlining the student character is the fact that the ACLO is entirely run by students from Groningen. For this blog, I met up with Marlon from the ACLO board to get a tour around the ACLO sports centre, with their main facility located at Zernike campus. While the sports centre may be the central hub for student sports in Groningen, there are also quite a few other ACLO facilities spread out through the city which are worth checking out and which I will be writing about in this article as well!
The Sports Centre @ Zernike Campus
Breathing Olympic air in dazzling heights
On arrival, Marlon greeted me with a big smile and a cheerful "Welcome to the sports centre, Asmo!". I must admit, that even though I have studied in Groningen for quite some time now, I had never been to the sports centre before and the sheer size of the complex immediately struck me. Besides offering several large halls where you can practice indoor team sports such as basketball, volleyball or indoor hockey, there is also an impressively large climbing wall where students dangle from climbing holds at dazzling heights. Moreover, there are several squash courts which seemed to be extremely popular during my visit as well as a dojo for letting out your inner karate kid. For those who want to work on their overall physical fitness in preparation for the next competition or match, there is a gym area with all kinds of machines, free weights and cardio equipment. in case you happen to just fancy a drink or a quick bite after your workout, you can always check out the Sports Bar, opposite the 'Olympic Wall', which features the portraits of 51 former ACLO athletes and coaches that have competed among the best of the world.
Outdoor activities: Fun in the sun (and water!)
While it took us quite a while to explore the various halls and areas, the sports centre certainly does not limit itself to the indoors. Going outside, you will find a tennis court which is covered with a roof during the winter season and open-air in the summer as well as large outdoor playing fields for football, lacrosse or field hockey. Marlon even introduced me to her friends who were playing 'padel' - a sport I had never heard of, but which seemed like a mixture of tennis and squash on steroids. Although not formally part of the sports centre, you can also find the Willem-Alexander Sport Centrum (yup, named after the Dutch king) just a stone's throw away. Here, ACLO operates an (indoor) swimming pool if you've had enough of all the other landlubbers and want to swim a few lanes.

All in all, the Sports Centre seemed to me like an oasis of student sports, where you can practice nearly any discipline throughout the whole year. Despite its location at Zernike which may seem slightly far for students living south of the city centre, you should take the bike ride there as a warm-up session and make sure to check it out.
The ACLO Power Station @ Groningen Central Station
If, however, you do not want to make the trip to Zernike, you can also have a look at the ACLO Power Station close to the city centre. Although way smaller in size when compared to the sports centre in the North, it features everything you need to keep up with your daily fitness routine. While you can find all the classic workout equipment such as treadmills, free weights and rowing machines, the ACLO Station is the primary spot for holding group lessons. So if you are into Pilates, Zumba or Yoga and the like, this is the place you will want to check out.
Sports Clubs
Of course, sport at the ACLO is not limited to the facilities named above. This is because an ACLO membership also gives you access to a range of different sports clubs, which are especially interesting for those who are also interested in the social aspect of sports and playing in a team. In total, there are 50 different sports clubs which are for students only and offer any sport imaginable from scuba diving and wakeboarding to pole dancing and sailing. Joining a sports club is a great way to find new friends when coming to Groningen and the best opportunity to make the most of your ACLO membership.

Prices
Okay, now that I have told you all about the ACLO you probably want to know how much all of this costs. Their prices are definitely aimed at the student budget, which means that you won't find a better deal anywhere else in Groningen. Hanze and UG students only pay € 59,95 per year for a membership, but there are also semester cards available for € 49,95. Even recent graduates or students who have dropped out of their course can still get a discounted fare for € 134,05 per year or a semester card for € 99,95. If you want to use the gym facilities in the sports centre or by the train station you will have to put another € 65 on the table for a yearly membership or € 40 per semester. Although this might seem like a fair bit of extra money, keep in mind that regular gym memberships in the Netherlands will cost you around € 20 - 30 per month.
About the author
Ariana
Hey! I'm Ariana and I'm a Costa Rican student with a passion for photography, dancing, and cute dogs. Aside from writing blogs, I'm doing my Bachelor's in Media Studies. If you see me around smiling at my phone, I'm probably looking at memes (or cute dogs).
Comments