Everything you need to know about King's Day in Groningen
| | |
| --- | --- |
| Date: | 26 April 2022 |
| Author: | Maimoena |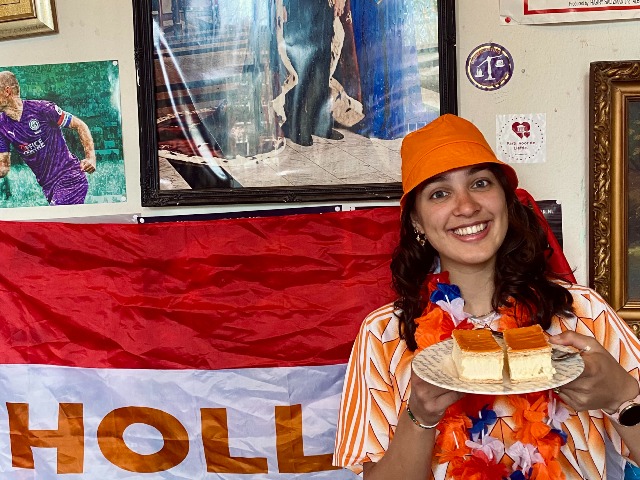 Orange everywhere, flea markets on every street corner and being surrounded by happy people - that can only mean one thing: it's King's Day! On King's day the Dutch celebrate the birthday of their King. Good to know before celebrating his birthday: his name is Willem-Alexander and he was born on the 27th of April in 1967. His wife, the Dutch queen, is called Máxima. They have three daughters: Amalia, Alexia and Ariane. King's Day is celebrated on the 27th of April every year, not only celebrating the birthday of Willem Alexander but also a general celebration of the Kingdom of the Netherlands. Traditionally, the royal family visits a different Dutch city everytime. This year the royal family will visit Maastricht, on the other side of the country from Groningen... But luckily everything will be broadcasted on television, from 10:45 a.m. on NOS.nl, so you can watch them celebrate from your couch or bed! After two years of the festivities being cancelled due to the pandemic, this year everyone will definitely catch up! King's day is an official holiday in the Netherlands, so this is a good reason for you to celebrate with everyone on your day off.
It all starts with….
…. King's night on the 26th (that's tonight!). During this night, there will be several parties throughout the country, including Groningen. There will be live performances by music artists and DJs on a big stage at the Vismarkt from 7:45 p.m. until 02.00 a.m. so make sure to walk by to get into the orange spirit. Do you have a busy schedule for the next day? Maybe save up some energy for the actual King's day, to make the most of this special day!
Grab your orange clothes out of your closet
You've woken up on the 27th of April and everywhere you look outside there is orange. Some people might have their Dutch flag out to celebrate. To fit in once you leave the house, find a suitable outfit for the day. Gather all your orange clothing items and transform into a real Dutchie. Orange is the Dutch national colour, it has been a symbol of independence and the Netherlands as a nation since the end of the Spanish rule. You can buy a lot of funny accessories at cheap stores, to make your outfit even more festive! Think of a funny hat, flower necklace or glasses - of course all in orange. The weather will be mild: not too cold, but also not warm. A tip from me: put on some layers and apply sunscreen, the sun can be treacherous on such days. Don't forget to put on some proper walking shoes, because you'll definitely cover a lot of miles!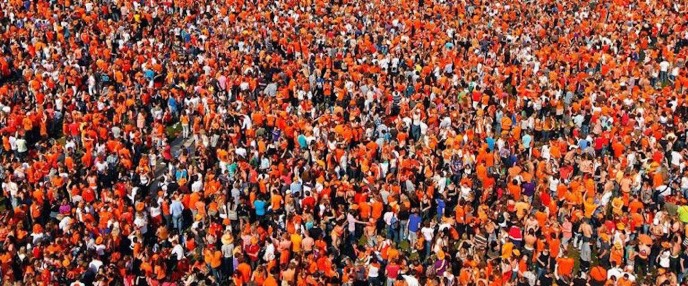 Staying in Groningen?
One of the biggest advantages of King's Day is: wherever you are, there is something fun to do. Flea markets dominate the streets and you'll see people - young and old - trying to give new life to their things. In Groningen, those will be on the Singels (Ubbo Emmiussingel, Praediniussingel, Ganzevoortsingel and Coehoornsingel). At Westerhaven, there will be a special children's flea market - something not to miss! To score the best deals and items, I would recommend searching early. Some people already set up their stands at 7 a.m.
Across the country, there will be festivals and DJ parties. The biggest one in Groningen is Kingsland. But if you haven't got a ticket to one of those big events, don't worry. In Groningen, there will be free live music at the Vismarkt! A big podium will be set up, where music artists and DJs will perform during Kingsnight and -day.
Fuel up during the day
To keep your energy level charged throughout the day, you can't miss out on the traditional food and drinks. You'll discover what those are along the way - but don't miss out on the orange tompouces and try a bitterbal (these are also available in a vegetarian variant).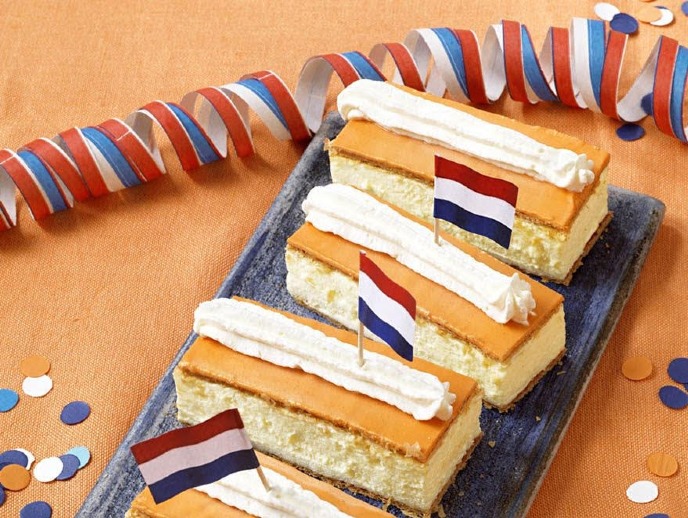 Hopefully you'll make the most of this special day, packed with Dutch traditions and craziness. I always enjoy the happy, dancing people, everyone being nice to each other and the good atmosphere on the streets. When I was younger, I would always visit the flea markets on the Singels in Groningen with my family. With my pocket money, I would buy comic books and useless toys, feeling very proud about my purchases afterwards. The last two years, I couldn't celebrate like any other Dutchie. I'm visiting one of the big festivals in Amsterdam this year: Oranjebloesem. But secretly I will miss Groningen and it's 'gezellige' King's Day. Gather your friends, explore the city of Groningen and beyond and look back at a well-spent Kingsday!
About the author
Maimoena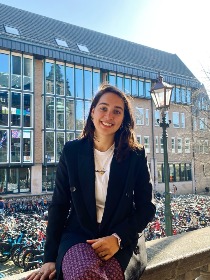 Hee hoi, I am Maimoena, a Dutch student born and raised in… Groningen! Besides having a big passion for my Bachelor's degree in Middle Eastern studies, I love doing sports (especially rowing) and cooking with my friends or housemates. When I have some spare time, I'm always out and about to explore new places and things!
Comments