Do you need to speak Dutch to Study in the Netherlands?
| | |
| --- | --- |
| Date: | 30 July 2020 |
| Author: | Ellen |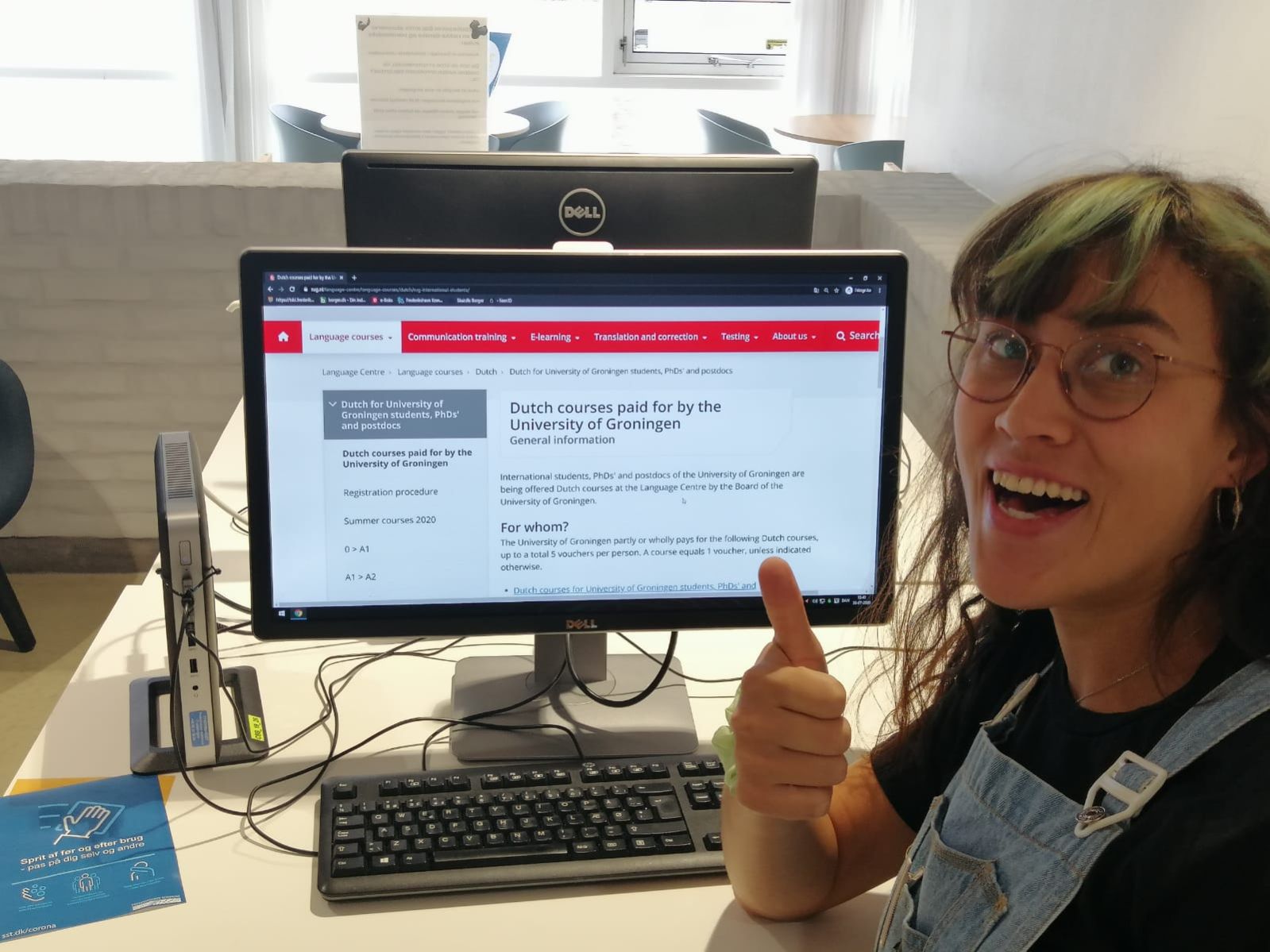 If you're expecting to come to the UG this school year, you may be wondering how important it is to be able to speak Dutch in the Netherlands and you'll be happy to know you've come to the right place for an answer!
It's definitely normal to be worried about language differences when moving to a new country, however the Dutch are actually the best English speakers outside of the Anglosphere. Around 90% of the Dutch population are estimated to be able to speak English! When I first moved here, I was pleasantly surprised to see how easy it is to get around the Netherlands without a grasp of the Dutch language and I quickly found out that you're more likely to be intimidated by the Dutch because of their directness rather than because of any language barriers.
After reading this, you may find yourself thinking that you still want to take up Dutch despite it not being necessary to study here, so how do you go about that?
You'll be happy to know that the University will pay for your Dutch classes up to level B1 if you are a Bachelor's or Master's student at the UG. You will have to register for the classes beforehand and there are limited spaces available each semester. I found the Dutch classes to be immensely helpful and am able to speak Dutch at a conversational level! Alternatively, there's also plenty of free apps you can use such as Duolingo that could help you learn some basics before you even set foot in the Netherlands.
To those of you who've read this and are now wondering if you should even bother learning any Dutch at all, then I have a couple reasons for you to consider learning Dutch.
If you're here for your bachelors, you'll be here for at least three years! Why not use that time to learn a new language as well? You never know when knowing a new language could come in handy.

If you want to stay after your studies to work, knowledge of Dutch isn't essential, but it is definitely helpful and attractive to employers - especially if you also speak another language apart from English too!

Speaking Dutch also allows you to gain a deeper understanding of Dutch culture

At the UG, you have the opportunity to learn a new language for free, why not take advantage of that?
To sum up, you don't need to speak Dutch to live and study in the Netherlands, but it sure could be a cool skill to have whether you stay in the Netherlands, head back to your home country or head off to a new country on a new adventure!
About the author
Ellen
Hey! I'm Ellen, and I study Arts, Culture and Media. I am mixed Danish and Chinese, but often get mistaken for anything but either of those. When I'm not writing blogs, you can find me at Noorderplantsoen enjoying the sun (when it comes out) like every other person in Groningen.
Comments