Creating A CV That Stands Out
| | |
| --- | --- |
| Date: | 27 February 2021 |
| Author: | Avital |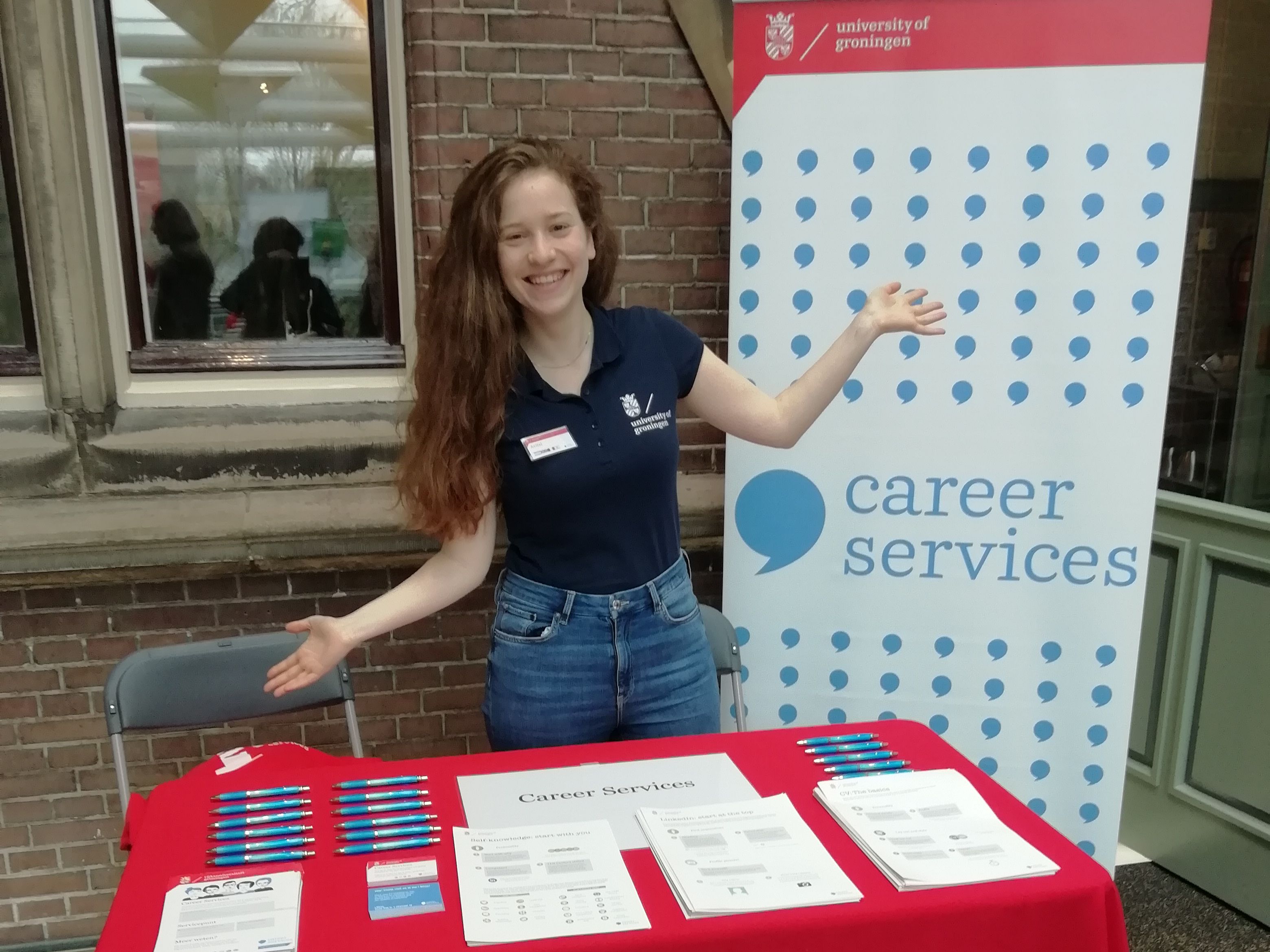 During your time at the UG, you might want to do an internship or perhaps get a part-time job. Maybe you're graduating soon and are currently looking for a traineeship or your first job out of university. Whatever it may be that you are looking for, it's likely that you will need to apply for the position you want. Often, submitting your CV (which stands for - 'course of life' in Latin) is part of the application process and offers the employer or recruiter an impression of who you are and what you offer them. Considering some fields are highly competitive, standing out among the high number of applicants is essential, but also a bit challenging at times.
Now you might be wondering who I am to tell you what is right to do here and why you should trust my tips. Fair question! In the past few years, I've applied to my fair share of jobs, internships and positions as a student assistant (and I was hired!). For all of these applications, I had to send in my CV. For two years, I was also part of the team at the UG's Career Services, where I was trained on all the dos and don'ts of the job application process. In that time, I checked many CVs of students from various backgrounds and provided them with feedback to help them make the most of the limited space available on a CV. Once you know what to look for, it becomes much easier to condense all of your experience into just two pages (stick to that page limit!). Here are some of my tips:
Photo: to add or not to add?
Whether or not you should add a photo to your CV, depends on the country in which you're applying. Every country has its own guidelines for this. If you're applying in a country other than the Netherlands, I suggest taking a look at GoinGlobal. You can access this via the Student Portal by heading to the 'Career' tab and clicking on the link in the left column. There, you'll find country guides which outline what is expected of you during the job application process in each country.
In the Netherlands, it's pretty common to include a small photo of yourself at the top, right next to your contact details. Make sure that this looks professional, and isn't just a selfie. You don't need a professional photographer, but make sure the quality of your photo is good, that the background is light (a wall, for example) and that there is enough natural light. Ask someone to take a few photos of you, both smiling and serious. Depending on the field and the job position, you'll be able to choose which one is more appropriate. When it comes to clothing, think of what you would wear on the job. Is it a suit? A nice shirt? Something casual? Make sure whatever you're wearing matches this and present yourself in a professional manner. One final tip is regarding the framing of your photo. You don't want it to be too close or too far. Take the photo in portrait mode, with the bottom of the frame a little below your shoulders and the top of the frame a little above your face. Your posture will be better if you take the photo standing rather than sitting down. Light, camera, and you're ready!
Personal profile: your mission statement
Always include a personal profile in your CV. I know it takes up extra space, which means you might have to cut somewhere else. Consider your personal profile your very brief mission statement: who are you, what are your strengths, why are you applying for this job. All of that in 3-4 sentences and that's it. Now, that is easier said than done. Basically, together with your personal details and photo at the top, your personal profile will give the reader an impression of a person, rather than a long list of achievements. It makes your CV more human, and it allows you to introduce yourself. Struggling to know what to include in your personal profile? Ask people who know you to describe you in a few short sentences. Your friends, fellow students or a professor - everyone will describe you slightly differently. This will tell you how others see you and might help you choose how to structure your personal profile. Confidence is key, you'll rarely come off as arrogant so don't worry about that too much. If you want them to hire you, you need to sell yourself well.
Mix and match
A CV is meant to be clear and concise, not to include everything you've ever done since you were a child. Make a document for yourself with everything you've done, every study programme, internship and job. Then, pick and mix whatever is relevant for this particular job you're applying for. You won't have a standard CV that you can just use for every application, unlike what most students expect. Instead, you have to adapt your CV for each new vacancy. Tailor it to the job description and requirements, and you'll improve your chances of getting hired. Always present your previous experience in achronological order based on dates, meaning that the most recent one will be at the top and the least recent one at the bottom. It's better to clearly highlight only a few relevant jobs than to have a long list of irrelevant information.
Add details, but not too many
It's very smart to use bullet points to specify tasks you had in previous jobs or particular courses you've taken during your degree programme, as it will give the reader a good sense of your experience. Provide details, as not everyone will immediately know exactly what your job entailed. Make it brief and clear, two short sentences per job/programme should be sufficient. For your study programmes, think of adding your thesis topic or your GPA (in the Netherlands that is recommended if it's above a 7.5). Did you programme allow for personalisation through various profiles or electives? It's good to specify those too.
Choosing the lay-out
A question that I've heard often is whether it's necessary to choose a fancy colourful layout instead of something simple. Honestly, it's up to you. It also very much depends on the field you're in. Are you in Law or Economics? Then maybe stick to something more neutral. Are you doing something in the Humanities? Those fields might be a little less traditional. Personally, I've seen many different CVs and there really isn't just one specific look that'll get you the job. A nice website for making creative CVs is Canva. Here, you can choose from many different templates in a range of styles and colours - from a simple touch of colour to a very creative division of the sections on the page. Try a few things, see what you feel represents you best and also show it to others and ask for their feedback. I usually go for a simple design with coloured headings that match the colour I'm wearing in my photo. That way it's subtle enough, but a little more playful than simply using black and white.
Need some feedback?
Have you found a vacancy you'd like to apply for? Have you created your CV but not sure if it's ready? The UG's Career Services department offers free CV checks to all UG students! Currently, their services are all digital and you can choose to either submit your CV for a short online check or book an elaborate consultation via Google Meet. This is especially helpful if you'd like to ask some questions and receive more personalised advice. If you'd rather participate in a workshop, that's possible too. Career Services offers free workshops on a range of topics, from self-analysis to how to succeed in a job interview. I highly recommend making use of these services, they're available to you for a reason. You can also check out this page for more tips.
About the author
Avital
Hoi hoi! My name is Avital, Israeli by nature, Dutch by nurture and always on the lookout for cute cats! My life motto is "when in doubt, dance it out"! When I'm not dancing around my room, I'm most likely learning yet another language or working on my Linguistics degree.
Comments