11 films UG students shouldn't miss
| | |
| --- | --- |
| Date: | 28 February 2018 |
| Author: | Peter |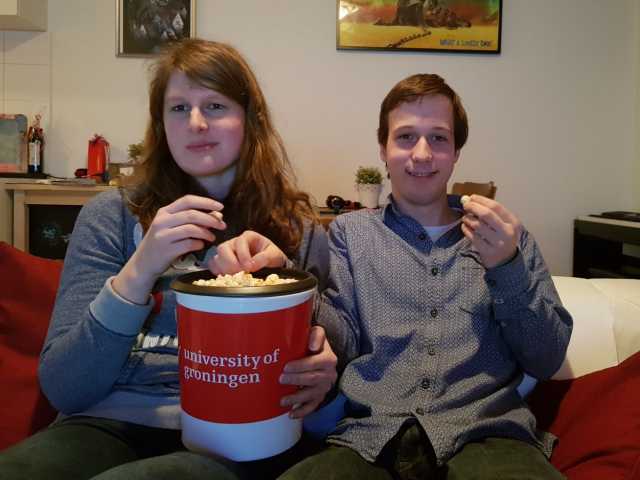 With Oscar night coming up now's a better time than ever to catch up on your movie backlog. We've made a selection of relatable, inspiring and hilarious movies for UG students. Let us know what you're watching in the comments or use #MyUGstory.
21 Jump Street & 22 Jump Street
Always wanted to infiltrate high school and college but never knew how? The Jump Street movies (starring Channing Tatum and Jonah Hill) are the rare series of movies where the sequel is even funnier and more outrageous than the original.
On their epic quest to get the girl and to score some alcohol, Jonah Hill and Michael Cera run into trouble, cops, and more trouble. Mandatory watching for everyone who is even a bit nostalgic about their high-school days. Seen it already? Dazed and Confused is another great movie that's all about that nostalgic high-school feeling.
For all the business students around here: this is what you're not supposed to be doing with your finance degree, but at Wall Street, who cares what you're supposed to do? Alternative movie about how not to engage in ethical behaviour with your business degree: Wall Street.
"As far as I can remember I always wanted to be an economist" - John Nash, probably. Every economy student will have heard of John Nash and his invention of game theory while he was studying at Princeton. A Beautiful Mind includes not only that, but is a captivating movie about the further life and struggle with schizophrenia of John Nash. It features one of Russell Crowe's best performances and deservedly won best picture.
What's better than sports or science? Why sports and science of course! Moneyball details how the coach of an underperforming baseball used statistical analysis to have one of the best seasons in baseball history. If that sounds boring let me promise you: it isn't.
You, your mom and probably your grandma are using Facebook every day now, but in its early days it was only available to university students. The Social Network is a brilliant fast-paced movie about Facebook and its inventor Mark Zuckerberg. Mandatory viewing!
Classic movie about a brilliant young janitor at M.I.T. who, under the guidance of Robin Williams, finds new direction in his life. Go see it if you haven't yet!
Brooklyn is a touching movie about an Irish girl in the 1950's who moves to New York and struggles with homesickness. A beautiful movie for everyone, but especially for international students who are still finding their place in a strange country.
Looking to get depressed then laugh about your future career in just 90 minutes? Office Space has you covered!
Want to relive the stress and tension of your exams? (no you don't you liar!). Exam takes place in just one room over the course of 100 minutes but still manages to be an entertaining and engaging mystery movie.
Are you an arts student wondering about your future career? Inside Llewyn Davis (Directed by the Coen Brothers of Big Lebowski fame) is a beautiful, but harsh movie about a young musician struggling to break through in the New York of the 60s.
Bonus: Monsters University and High School Musical
They've got High School and University in the title, so we could hardly not put it on the list.
Comments