5 tips to throwing an amazing house party
| | |
| --- | --- |
| Date: | 23 April 2018 |
| Author: | Joey |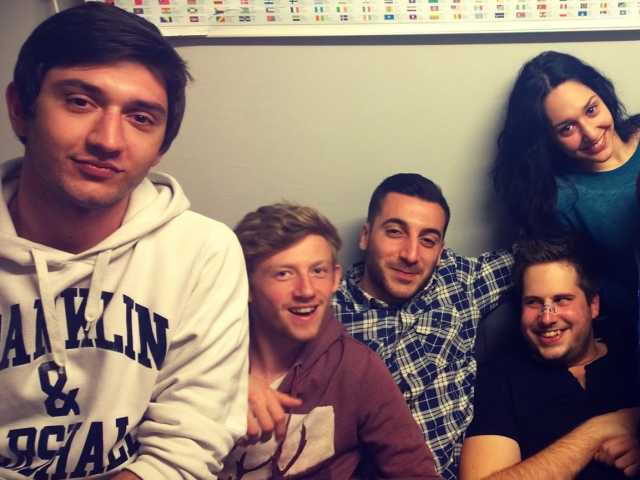 Hosting an amazing party is something on everybody's bucket list. Now, with Kingsday around the corner, we have found 5 tips for you to throw an awesome party, so enjoy!
1. Ain't no party like a themed party
A party theme always makes the party. It's is a good conversation starter for your more shy friends, and if one of your friends wears a ridiculous costume then you have plenty of blackmail material for the upcoming weeks. For example, we have hosted a Serial Killer themed bash, went to a Marvel-themed party and dressed up in "anything but clothes".
Please let us know what the weirdest themed party was you ever went to - we are still looking for ideas for our next blog party ;-)
2. 5 parties, 5 rooms
Throwing a party with your entire house? Make one room for active games, have another for just chilling, and get Singstar for PS4 or Xbox so you can have a karaoke room. Oh, and make sure you save the crappiest room in the house for coats (unfortunately, that's NOT what my room is used for)
3. Get snacky
When people go to a party, they expect snacks. And don't go trying to push your celery sticks on me, Anna, we want proper snacks (sorry, touchy subject). Get crips, hummus, bread, spring rolls (essential), and those crunchy stick things that you only ever see at a house party and are always gone within 2 minutes. Remember, good snacks mean a good party, and you also get to keep all the leftovers.
4. Go nuts with decoration
Link this one with your theme. Go to a cheap store somewhere in Groningen - don't worry, there's plenty - buy as many things as possible, and just go to town. It's even a good way for you to cover up some questionable parts of your student house, like the weird stain on your ceiling, or your nasty curtains - let's face it, there's probably something you'd like to hide.
5. Have a sick playlist
Essential. If you have the music taste of a teaspoon, just ask a friend to make it. Or… (SHAMELESS PLUG ALERT) check out our Spotify account for a playlist! We even have a Kingsday playlist, if you want to throw a Kingsday party.
Comments