Valentines 2018: our best date ideas for students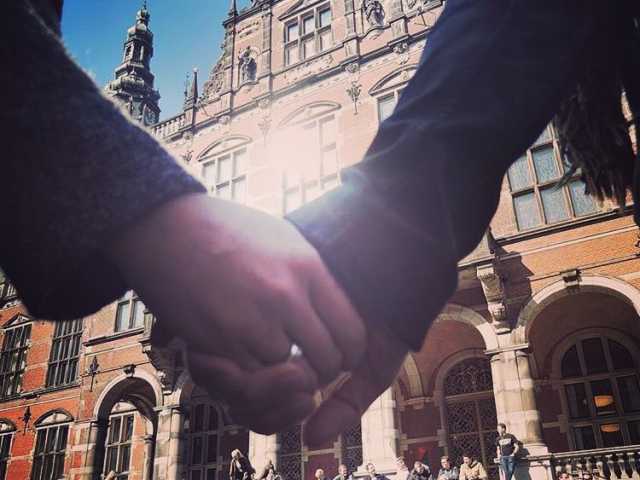 With Valentine's day right around the corner, we've compiled a list of the best things to do this Valentine's day in case you didn't already have plans whether it be with your S.O. or if you're spending it in solitude. Also, check out this Spotify playlist we've made to get you in Valentine's mood.
For the lovey-dovey couples (scroll down if you're single and ready to mingle):
Grab a Burger & Shake at Loeks American Style Diner
Go rock climbing and impress with your athletic skills (or crack them up by being terrible at it).
Enjoy lunch at Zondag at the Noorderplantsoen - people watching at its best
Explore the botanical gardens in Haren and take cheesy couple photos for your Instagram.
Bring own drinks and thermal blanket to the Kardingheberg
Take them to see all-girl band The Franklys at VERA
Treat them like royalty by taking a stroll around the and having cocktails at the Prinsenhof afterwards
Join the Valentine's Salsa Workshop at the USVA - but don't step on your date's toes!
Have a little indoor picnic, make some sandwiches or kick it up a notch with spaghetti and set up a blanket on the floor. Staying in, you'll beat the cold and avoid all the ants crawling into your food.
Have a "high chocolate" (like a high tea, but better!) for two at Kings Royal Bakery.
If you both enjoy a nice cold one, what better way to spend valentines day than at a beer tasting at the Brouwerij Martinus.
Indulge in a challenge, bring your date to the Escape Hunt Groningen, solve mysteries together and find out which one of you is the smartest.
Stay in and watch cheesy Valentine's day movies all day on Netflix (Netflix and chill anyone?)
Buy two cheap canvases at So Low or Action and spend some of the day creating a painting for the other person as a gift.
Go out for a double date with some of your closest friends. A 2014 study showed that double dates can reignite passionate love.
Forever alone / Recently Single / Hate love?
Join in the metal speed dating at the Metal cafe and find someone who loves metal just as much as you do.
Venture out to Leeuwarden for the Open National Student Championship Curling
Meet your Valentine event - only has one sign up so far buuuut who knows they could be the one for you?
Check out these tips for Netflix movies to watch when you hate Valentine's Day
Avoid the city centre, avoid Instagram, avoid the mirror?
Instead of celebrating valentine's day, why not celebrate your pets instead. Make them an extra special treat or bring them out so you don't feel lonely in the midst of couples.
Send an anonymous gift to one or more of your fellow single friends.
Throw an anti-Valentine's day party with your best mates.
Remind yourself that all your favourite chocolates are on sale in all the supermarkets in the area.
Gather your friends into teams and play laser tag.
Comments