10 best podcast picks from a university student
| | |
| --- | --- |
| Date: | 06 April 2018 |
| Author: | Peter |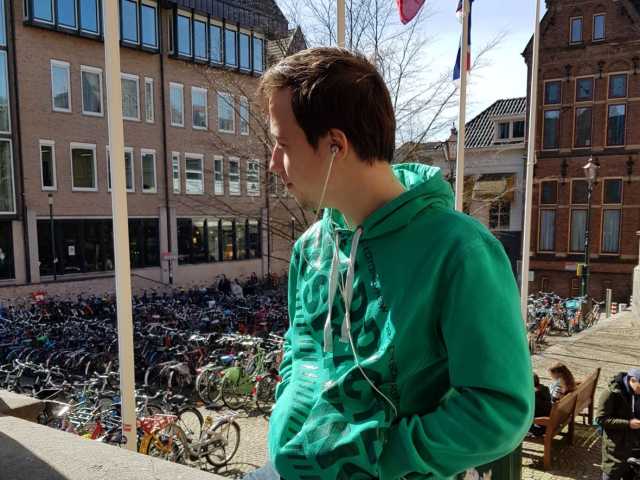 Now when I think of podcasts, I think of my dad listening to the radio because he can't work out how to use Netflix yet. However, recently I got a bit sick of my music (I like James Blunt, but I can only listen to You're Beautiful so many times before wanting to cycle into the canal) and started listening to them while I bike from home to Zernike. I got kind of hooked, so I decided to write a blog post with my top 10 podcast picks:
1. Hardcore History - History
The episodes are quite long, but don't worry - it's alright to split it up into smaller chunks. Dan Carlin does a great job telling fascinating stories about interesting periods in history. You might even (accidentally) learn something.
2. Overdue - Book Reviews
Andrew and Craig discuss a different book every week: from classic literature to Fifty Shades of Grey, to the US Constitution. This is a great way to feel like you've just read a book without actually having to read a book - super important if you want to appear smart on your next Tinder date.
3. Ear biscuits - Internet culture
Two friends (Rhett and Link) talk about internet culture, hot topics and discuss the big questions of life itself. Lighthearted and easy to listen to.
4. Freakonomics Radio - Socio-economics
Freakonomics started out as a book and now is a weekly podcast where the host talks about different socio-economic topics with smart people who know about this stuff (don't worry, you don't need prior economics knowledge). Questions they have discussed include: is your university education (economically) worth it; and what would happen to society if you give 50 poor families a lot of money.
5. The Film Reroll - Comedy
A group of comedians pick famous movies and remake it, improvising the script. It can go off on crazy tangents and even end up being better than the movie itself.
6. The Adventure Zone - Entertainment
Three brothers and their dad play Dungeons & Dragons. Sounds like the nerdiest thing ever, but is actually quite fun to listen to. The hosts have great chemistry, and it's also good for finding out what on earth the kids were doing at the start of Stranger Things.
7. Girlboss Radio - #FutureGoals
Sophia Amoruso of Nasty Gal fame (and the hashtag Girlboss) interviews successful ladies about their careers and how they got started. Very inspiring and full of great career tips also for anyone looking to become an entrepreneur.
8. Infinite Monkey Cage - Science
A group of comedians and scientists discuss the big questions in science. The combination of the super knowledgeable scientists and the comedians is great, and the hosts are funny enough that it's an easy listen for non-physics students.
9. The Tim Ferris Show - Lifestyle
Tim Ferris wrote "the 4 hour work week" and now interviews CEOs, artists and athletes - gathering a range of advice on lifestyle topics.You basically get a one-to-one with people like Arnold Schwarzenegger, Jamie Foxx, and Karlie Kloss.
10. University of Groningen podcast - Science
The university is starting their own podcast - it's still a big secret but we will share it with you in a week or two ;-)
So, hopefully, I have changed your bike riding life! I am always looking for new podcasts to listen to, so let me know by commenting if you have any suggestions!
Comments